Before Dom and I head back to California for Christmas tonight (about which I am most excited!), it's time to do an Adventures and Ventures dump! And for once the title of this blog actually seems appropriate, as I had both adventures and ventures these past couple of weeks.
First, let us define ventures to make the following anecdote a bit more amusing.
Venture (verb): "dare to do something or go somewhere that may be dangerous or unpleasant"
Karol and Dom joined me on this first one, as we ventured to watch the entire Republican National Debate last Tuesday. Although the alcohol helped numb the pain a bit, the fact that we spent three hours watching Jeb Bush seriously love the word serious, John Kasich forget that his fingers could, in fact, spread apart, Marco Rubio and Ted Cruz divulge classified information while debating immigration, and Donald Trump exist, it was a rather unpleasant venture. (Although the company was lovely!)
My second venture (and, dare I say, adventure) of the week turned out a great deal better, thanks to the Illinois Farm Bureau's wonderful planning and the lovely farmers of central Illinois. As part of an exchange program between rural and urban State Representatives, Luis, Will, and I drove out to central Illinois to visit an ethanol factory and a swine farm. Eight of us packed into a giant SUV (which the mayor of Gibson, Illinois lent us), and spent the afternoon driving around farmland, chatting about country girls, bushels, Star Wars, and everything in between. I can confirm that I now know more about ethanol and swine than I ever previously have (and probably ever will know in the future).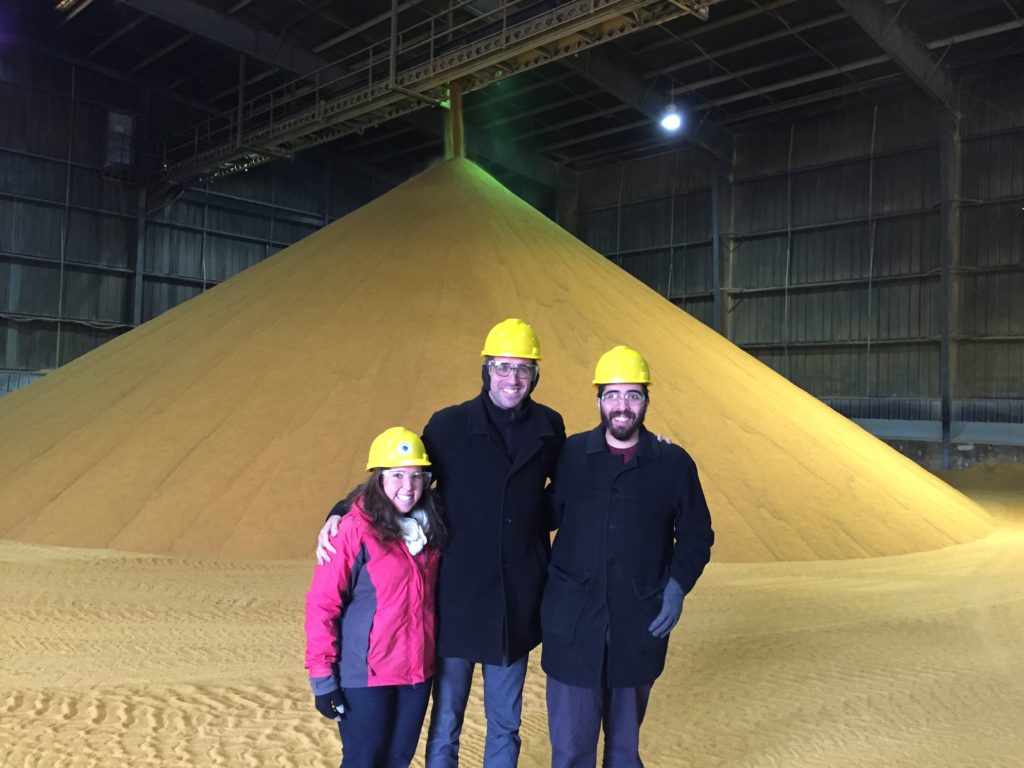 Back in Chicago, I was finally indoctrinated into the Star Wars fan club by Dom, Nolan, Todd, and Carolyn. And by that, I literally mean I finally saw my first Star Wars movie, and it was great. We also all reconvened later that evening at Robert and Julie's going-away party, which was extremely fun, but also sad, because Robert and Julie are leaving for Malaysia in just a couple of weeks.
Just in case I wasn't having enough fun in Illinois, AJ, Catherine and I made our way up to AJ's home in Wisconsin for an evening! I finally made it to Milwaukee, and while we only made a brief stop in the third ward for a delicious brunch at Cafe Benelux and then a peek in the Public Market, I was pleasantly surprised by how much I liked the city. We finished off the evening making pizza in AJ's pizza oven, stuffing our faces with homemade cookies from AJ's mom, and watching hours of AJ's home videos from his childhood.
To cap off the holidays in Chicago, Dom and I meandered to see the Zoo Lights in Lincoln Park last week and I made a quick stop at Christkindlmarket last night, although sadly they were out of the boot mugs. Suppose I'll have to come back next year and snag the new mug instead!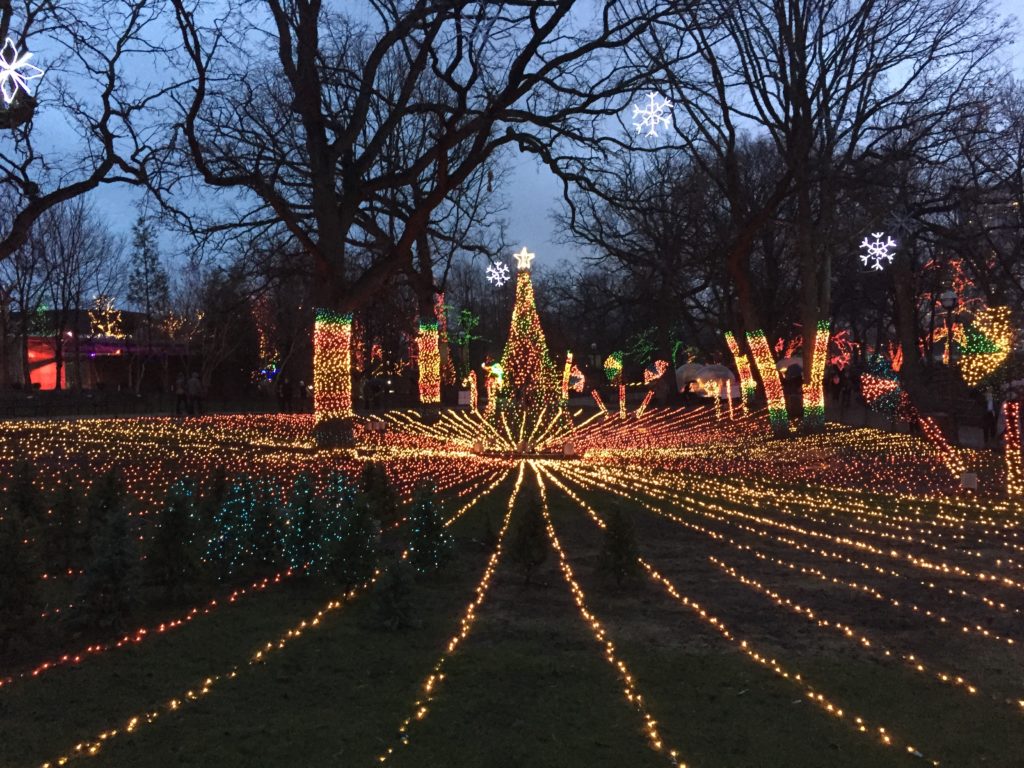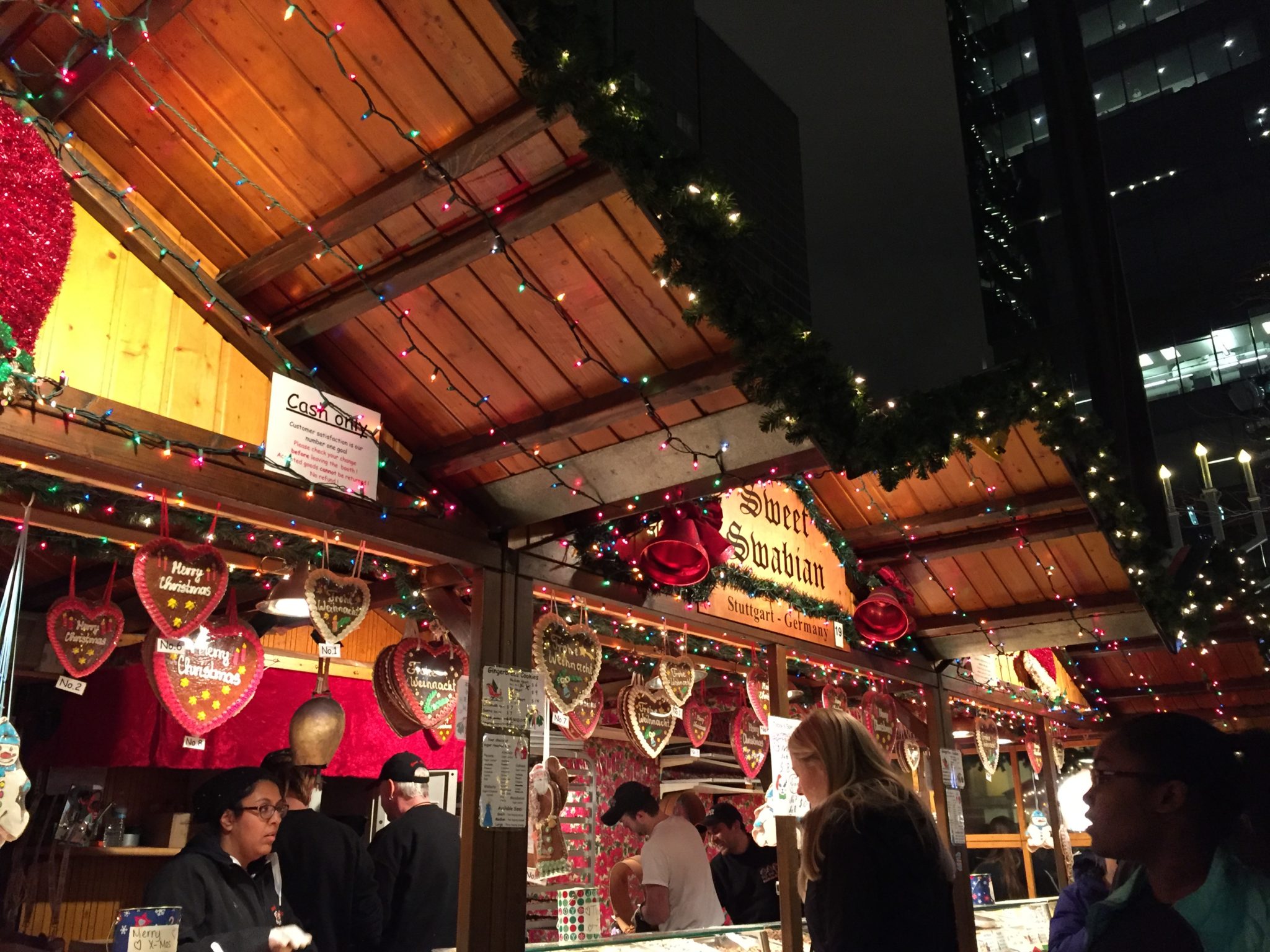 In the interim, we're California bound!