It has been noted that this blog has been rather quiet lately. But that is because I have been rather quiet lately. I can't even blame Chicago's winter, as the weather has been relatively mild and approachable. I theoretically could blame the fact that I'm busy with classes and work, but that's a boring excuse. So instead I will blame the presidential primaries, and the distraught state they have brought upon me!
AJ and I kicked off the primary season relatively optimistically; we were going to stream the results live from his laptop and make a healthy dinner of salmon, asparagus, and broccolini. We were so ready for this. Needless to say, after having struggled for 30 minutes scrambling to find coverage we could, in fact, livestream, to just watch Hillary barely scrape by and a rather depressing republican race, we ended the night nearly finishing an entire bag of raw Trader Joe's almonds.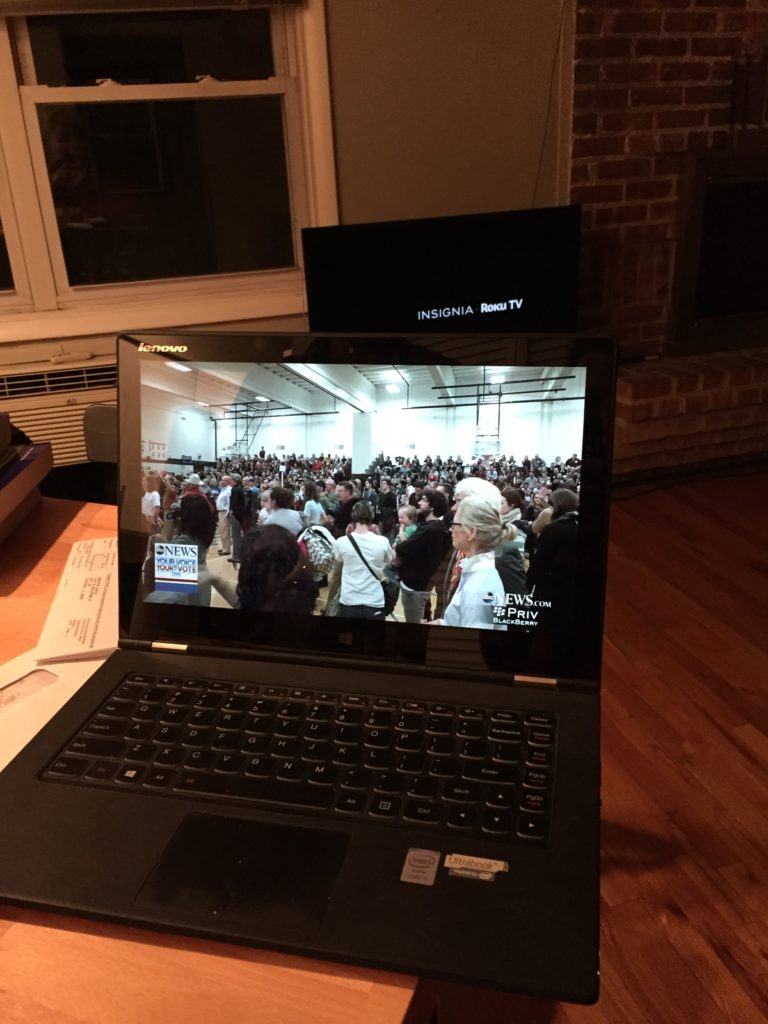 Luckily, the New Hampshire primary mercifully fell on Pancake Day. So for the second year in a row, I indulged in the wonders of eating British pancakes for dinner, joined by Dom, Catherine, and AJ. Although Hillary Clinton didn't think that evening was much of a success, I was pretty proud of my pancakes. But not proud enough to become the bumbling mess that Donald Trump became after his scarily decisive victory.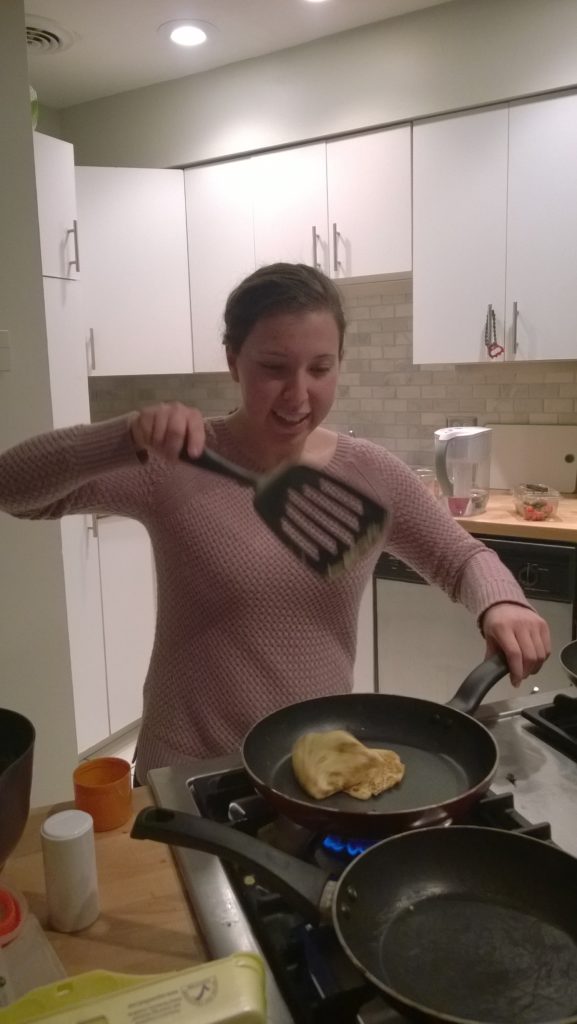 Dom and I did manage to escape enjoying only primary-related entertainment and made it to our second play of the year, "Byhalia, Mississippi," at The Den theatre. This was our third visit to The Den and at least second play put on by The New Colony, and I encourage everyone in Chicago to see a play there, by them.
Living in hyper-liberal cities surrounded by nearly exclusively hyper-liberal friends, I often forget that residents of other parts of America (e.g. Byhalia, Mississippi) would have rather extreme reactions to a black baby being unexpectedly born to a white mother. The play was simple in scope, but definitely left me in tears. The run ended last week, but if it happens to be showing somewhere near you, I highly recommend seeing it.
And finally, what prompted me to even sit down and right this post: my mom came and visited Chicago this weekend! A business trip brought her here over the week, and then she stayed through the weekend. Friday evening, we finally returned to The Red Lion Lincoln Square, the British pub where I held Dom's surprise birthday party last year, and it did not disappoint. My mom embraced the British atmosphere and ordered fish and chips, Dom sipped Old Speckled Hen, and I enjoyed some cider. Conversation was great, and naturally led to moments like this: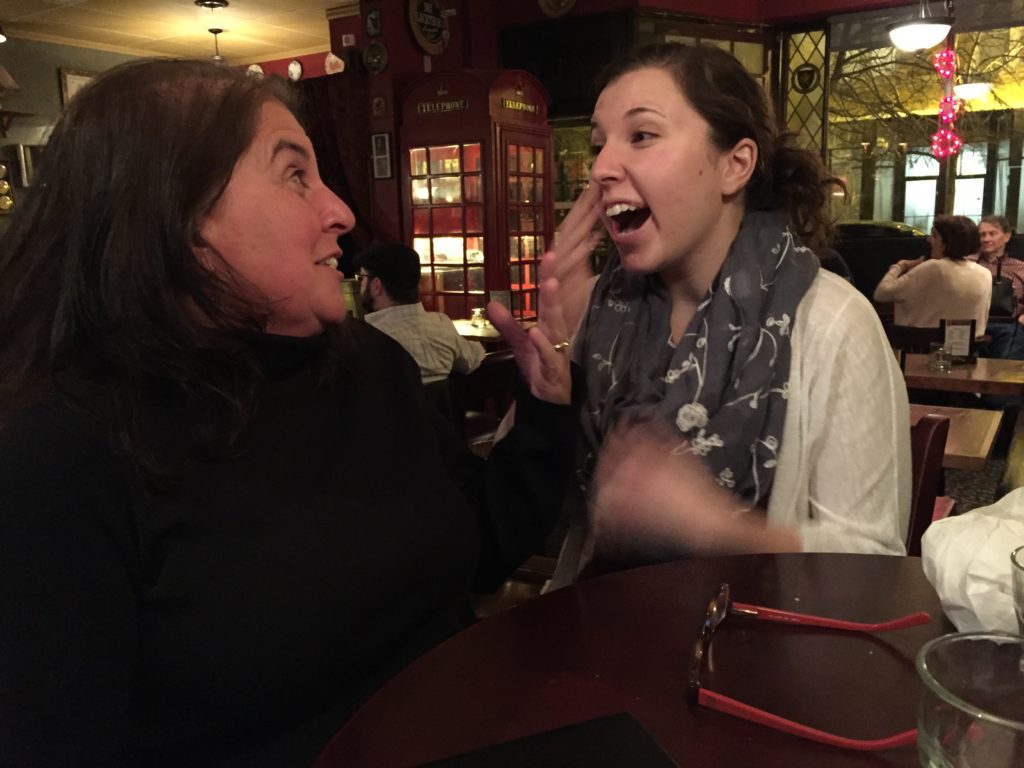 Saturday we enjoyed the magical Spring-like day and walked around Maggie Daley Park before heading over to the Art Institute for the Van Gogh exhibit. It was so lovely seeing all the families walking about, and I still envy the children who are allowed to play on all of the playgrounds!
The Van Gogh exhibit was as wonderful as anticipated. Especially since I *finally* saw the Doctor Who episode with Van Gogh earlier this week! We were definitely on the lookout for the Doctor and Vincent, but alas, they chose Paris and the d'Orsay over Chicago. Rude.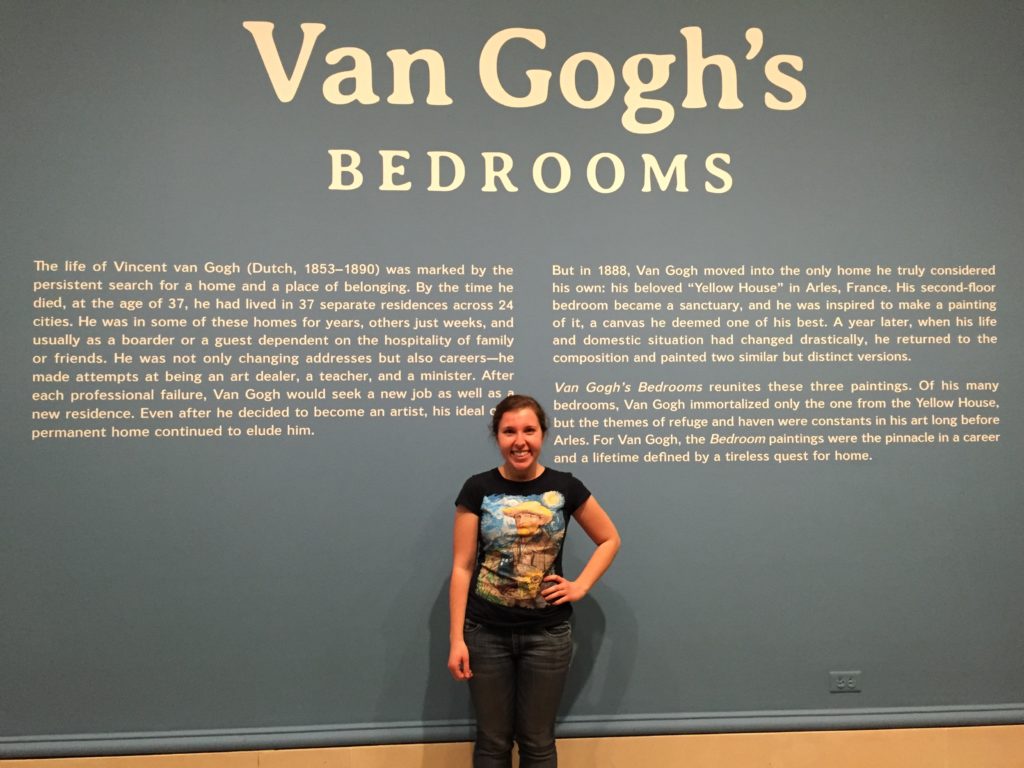 We ended the evening indulging in one of the best meals I have ever had with Jason. After deciding that a 4.5 hour wait for Au Cheval just wasn't worth it, Jason recommended we all walk over to Avec instead. And oh my goodness was that the best recommendation. Their focaccia literally had the most heavenly cheese oozing out the sides of it; the bite I stole of the bacon-wrapped-chorizo-stuffed dates justified all my reasons for being a bad pescatarian and stealing bites of meat; and I am not exaggerating when I say everything we ordered made me such a happy person.
So yeah. This was a great weekend.