I sit here writing this at the Lima airport after making the classic mistake of confusing "aceituna" with "atun", and therefore getting a frightening surprise upon unwrapping my sandwich after security: an olive sandwich.* Needless to say, I splurged on an entirely new sandwich here at the gate and will avoid all foods with aceituna in the future. Lesson learned.
But enough about my translation mistakes (although there have been a few) and more about Lima. Lima is massive. There are more than 8 million people living here, which means that at any given moment cars are zooming by while pedestrians dot the sidewalks (and sometimes scarily stand in the middle of highways hawking ice creams and sodas). We stayed in the neighborhood of Miraflores, a rather affluent/touristy area along the coast that honestly is almost indistinguishable from Santa Monica.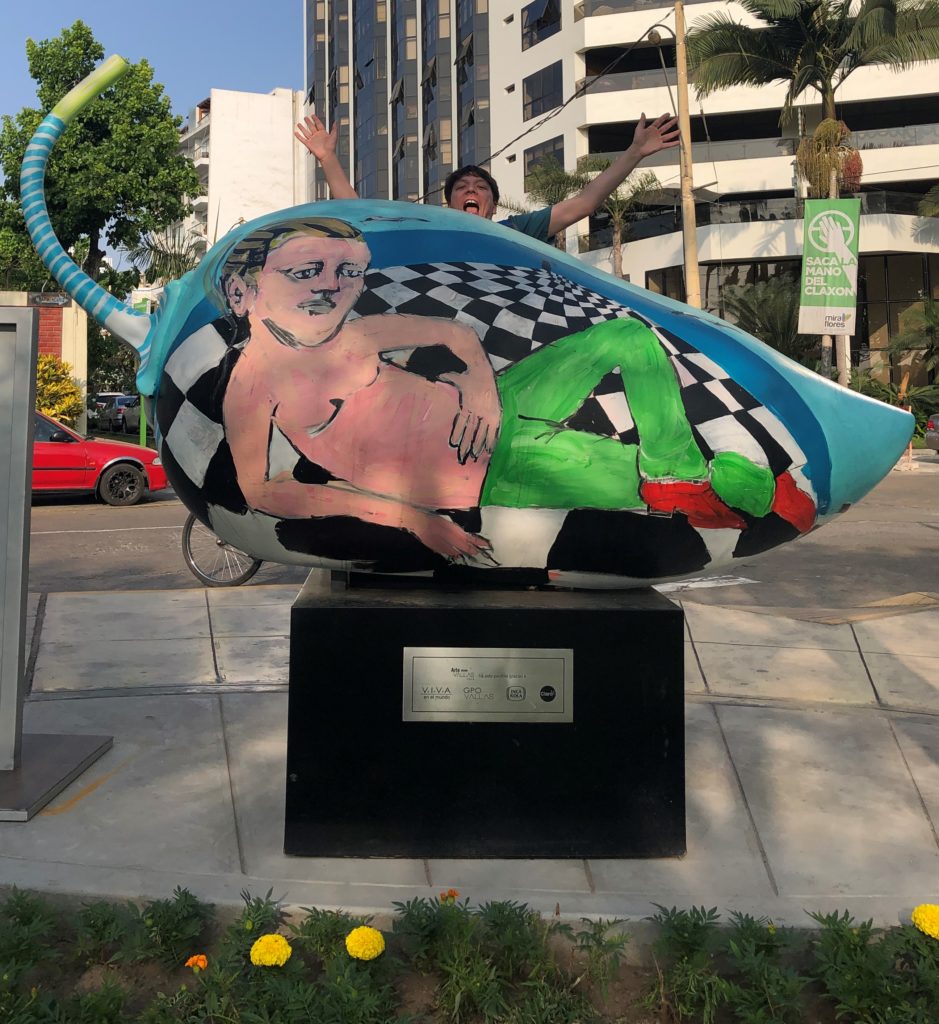 Staying in this area enabled me to go on two beautiful morning runs along the cliff, but beyond that I found the area pleasant but dull. I did enjoy John F. Kennedy Park, which is home to dozens of cats (Amanda's dream park), appreciated the empanada cart that treated us to our first empanada of this trip and thoroughly enjoyed mounds of garlic on my fish at the same dinner Dom was reunited with aji de gallina, but I was happy to explore other parts of Lima during the majority of our time.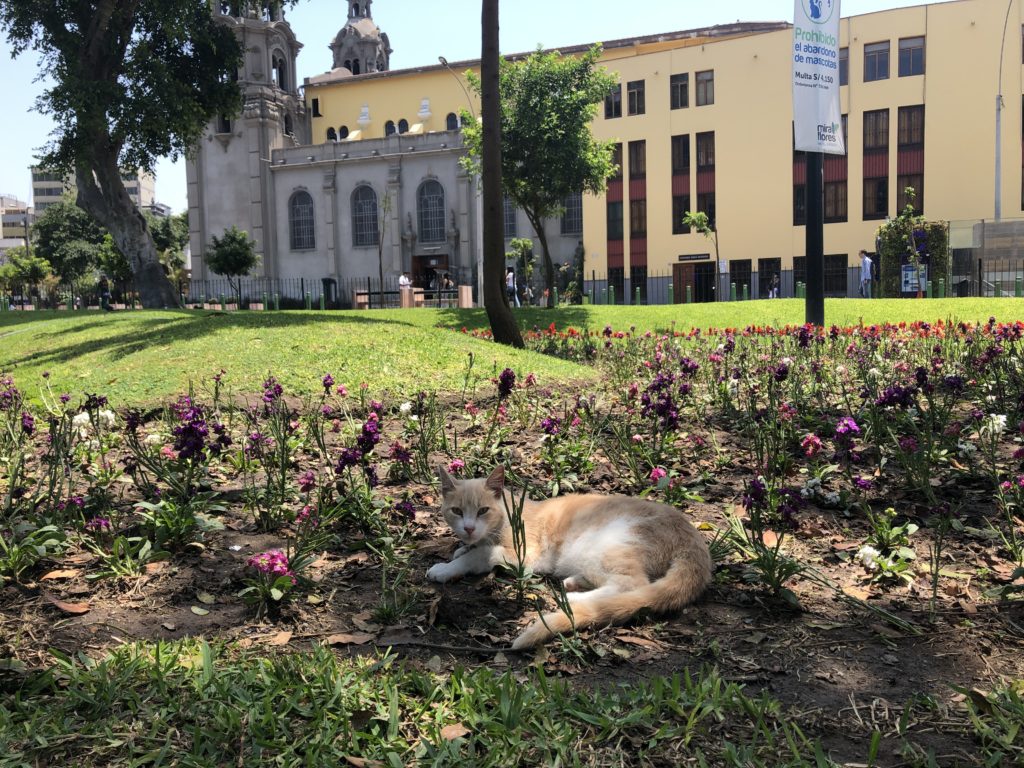 We did in fact make our way back onto the Metropolitano bus on Wednesday (this time with all our belongings in tow!) to catch our walking tour of downtown Lima. As has been my experience in other South American cities, the Plaza de Armas is always one of my favorite places. Much of the historical center was pedestrianized and shops and businesses of all sorts lined the streets. Our tour guide ("just call me Elvis") guided us around the center conversely lamenting about Peru's lack of trains ("It's because we were colonized by the Spanish and not the English. The English always built trains.") but also exclaiming that by 2028 Lima will have the best public transportation of any South American city. I do hope this is true, as the congestion is palpable and nearly every bus we saw that passed us was bursting with commuters.
(Side note: there doesn't seem to be any centralized bus system, but instead we saw many different buses weaving in and out of traffic. The decentralization is so bad that google maps doesn't even offer any directions via public transit.)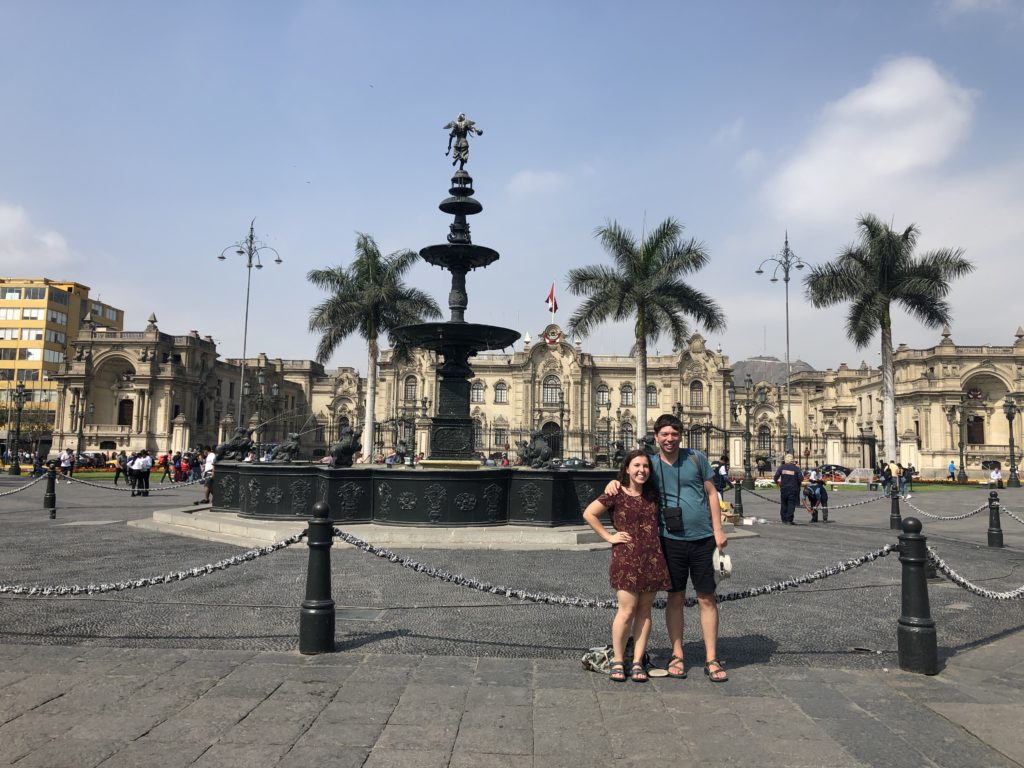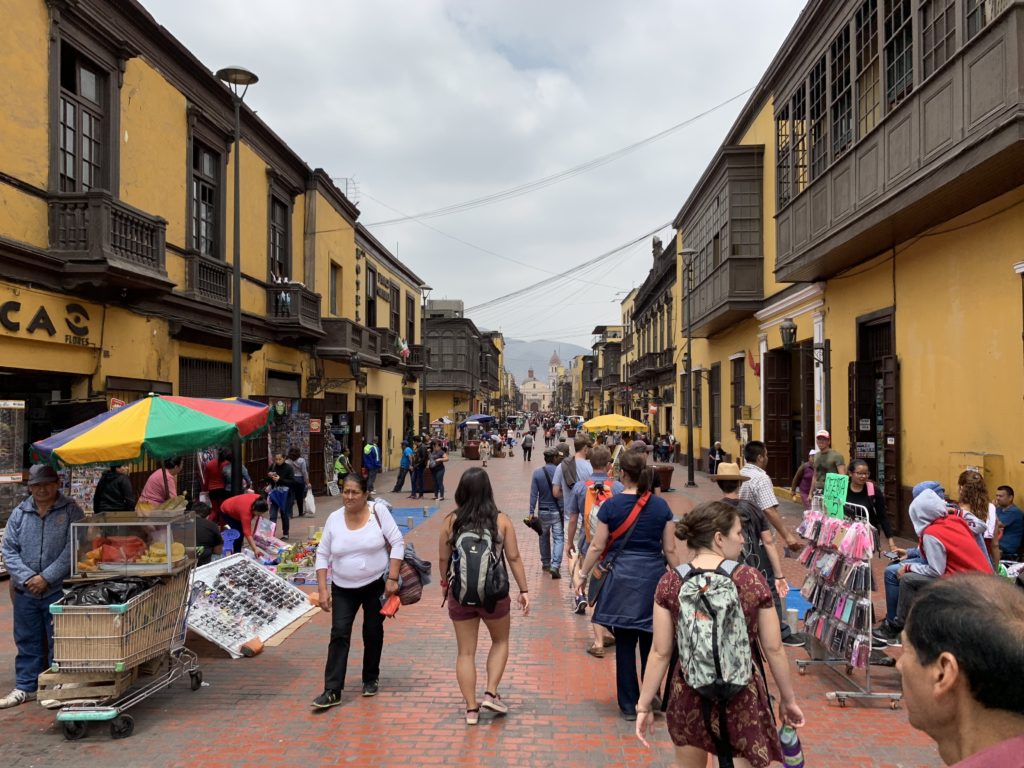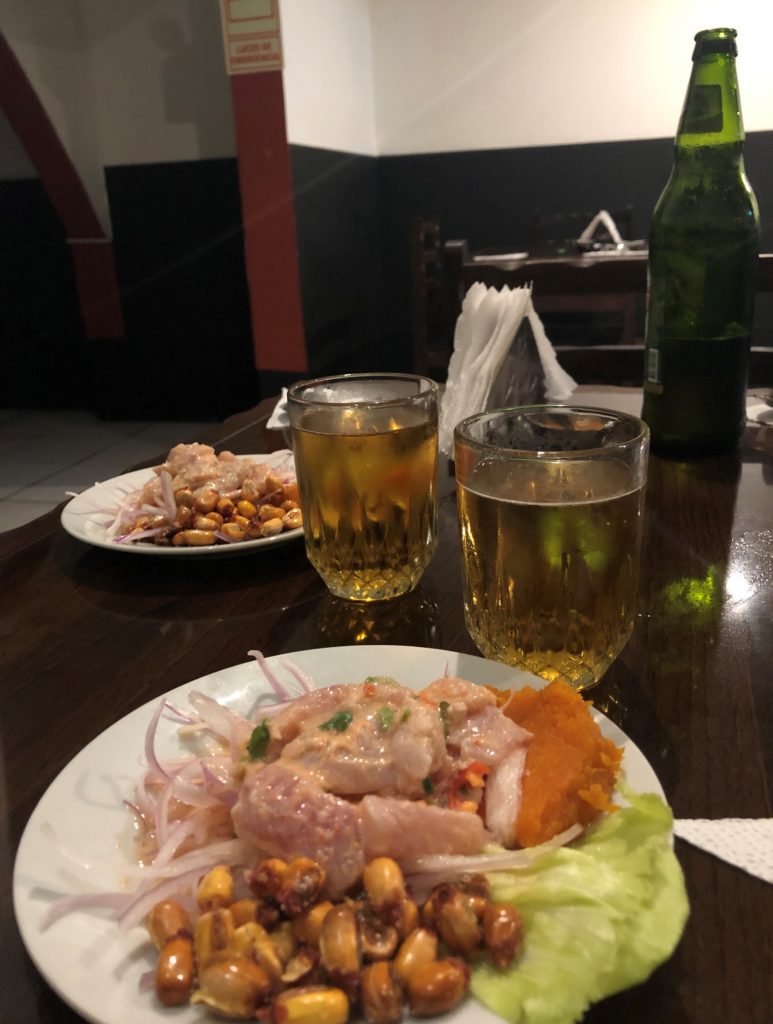 Back in Miraflores, we escaped the city vibes on a visit to Huaca Pucllana. Tucked away in a quiet residential neighborhood lies the remains of Huaca Pucllana, a pre-Incan flat pyramid that only began excavation in the 1970s and is in fact still undergoing further excavation today. As our tour guide shared stories of the ancient rituals of sacrificing women between the ages of 10 – 25, I distracted myself by marveling at these massive remains.
On our final night in Lima we walked along the cliffs to Barranco, a bohemian/hipster district that borders Miraflores. Crossing the Puente de Suspiros just after dusk transported us into an enchanted world. Artisans lined the cobblestone streets while buskers serenaded the passerbys. After some meandering we made our way to a fantastic little burrito shop and enjoyed Peruvian beer and massive burritos.
All in all, despite the phone incident, Lima felt like a good start to our travels. It was different but navigable, bustling but manageable. Our flight to Arequipa departs in an hour, so I best make a run to the bathroom before time runs out! More from me soon.
*Full disclosure: I don't know if this is a classic mistake, but one can easily see how I made it ?