"So who is going on this trip?"
"Me, Dom, Dom's mom, and my mom!"
"And you guys are…happy about this?"
"Yeah, it will be great!"

And it certainly was.
When Dom and I conceived of this trip back over the winter holidays, we invited Dom's mom thinking it would be nearly impossible to convince her to join us. After she agreed, we then followed up with a similarly far-fetched suggestion that my mom tag along. Once she said yes, we knew to kick our planning brains into high gear. Now, after two national parks, four states, seven overnight stops, eleven hikes, 1,565 miles driven, and countless late night giggles from the two moms/mums, I can say with complete confidence that this was a summer holiday for the books.

Definitely feel free to steal our itinerary (linked here).

Dom and I built out our fourteen-day itinerary back in January, careful to both give us plenty of time in Grand Teton and Yellowstone and also not have too much driving on any given day. I actually wouldn't make any changes to our itinerary; we had ample time to explore the parks, fit in a good hike every day (except when lightning thwarted us in Yellowstone one day), thoroughly enjoyed Bozeman (both Gilly and I are ready to move there), were amazed by the Lewis and Clark Caverns, and delighted in the unexpected Japanese Friendship Gardens and river walk in Idaho Falls.
Flying round trip to Salt Lake City was not only cheaper than flying into Jackson, but it also provided the added bonus of naturally including Utah and Idaho on our travels. Equipped with our *very* bright lime green jeep (which will play a leading role in luring Bison later on), the four of us set off on our grand adventure.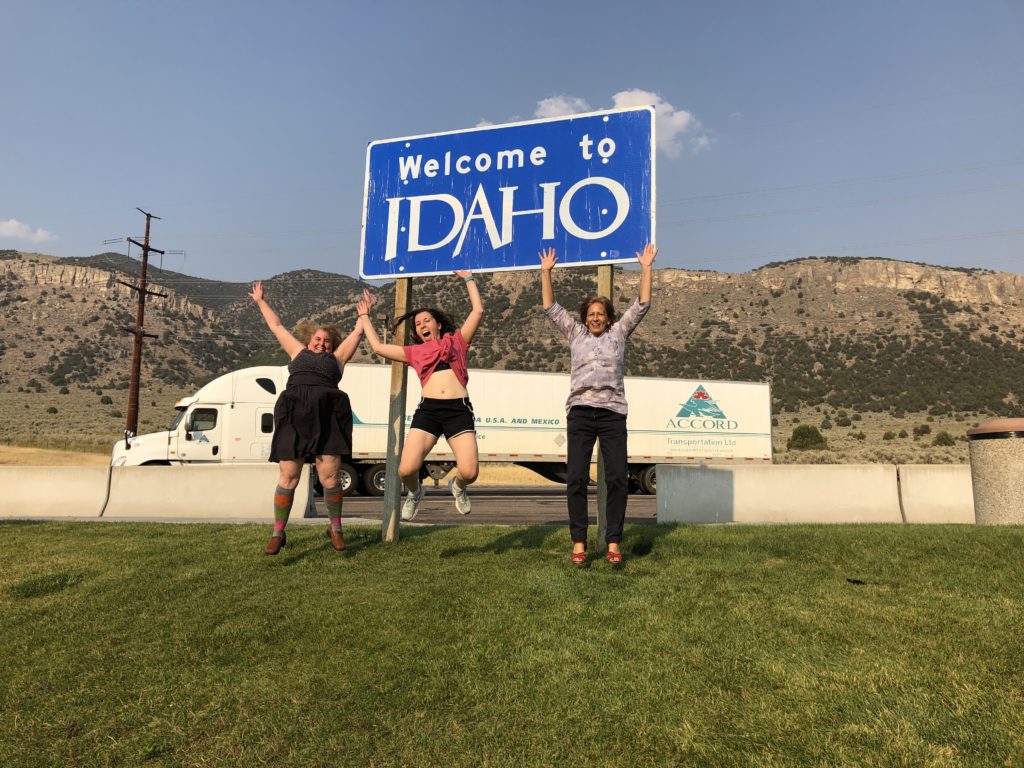 Our first night in Lava Hot Springs set the stage for remote relaxation–after strolling through the tiny town (population 412) we enjoyed very (very) hot spring water nestled in between mountains.
The next morning we were off to Grand Teton National Park, which definitely stole my heart. Not only did we have our nicest lodging in Grand Teton (we stayed in Colter Bay Village in a two-room cabin), but every which way we looked we were surrounded by stunning mountains, alpine trees, and rolling valleys in between. During our four days there, we completed four hikes, each distinct in their beauty. Words cannot do these hikes justice…pictures can only hint at them. So after viewing these pictures please go to Grand Teton right now. You will not regret it.
We learned two lessons after completing our first hike of the trip: (1) Do not begin hiking in the afternoon. (2) Never leave mom and Gilly alone. We learned lesson number one and always did morning hikes hereon out. We did not learn lesson number two.
About 1.5 miles into the 9.6 mile hike, we all felt the heat and altitude. Deciding to play it safe on our first hiking day, my mom and Gilly decided to turn around while Dom and I finished out the loop. When Dom and I returned to our cabin three hours later (and after Dom heroically wasn't too bothered by a wasp sting), we were eager to hop in a cool shower and assumed the bathroom would be free since our moms should have arrived two hours earlier… Turns out they had arrived 15 minutes earlier; they somehow managed to get lost while traversing the exact 1.5 miles we had all just done together. "But how…?" was a mantra of our trip.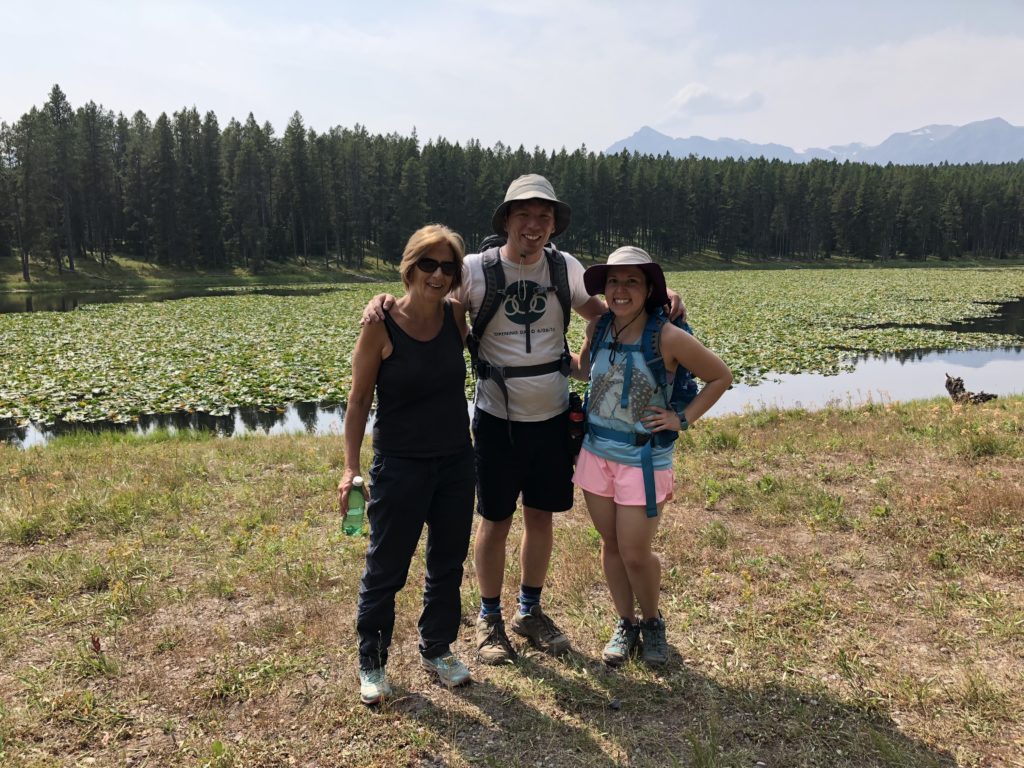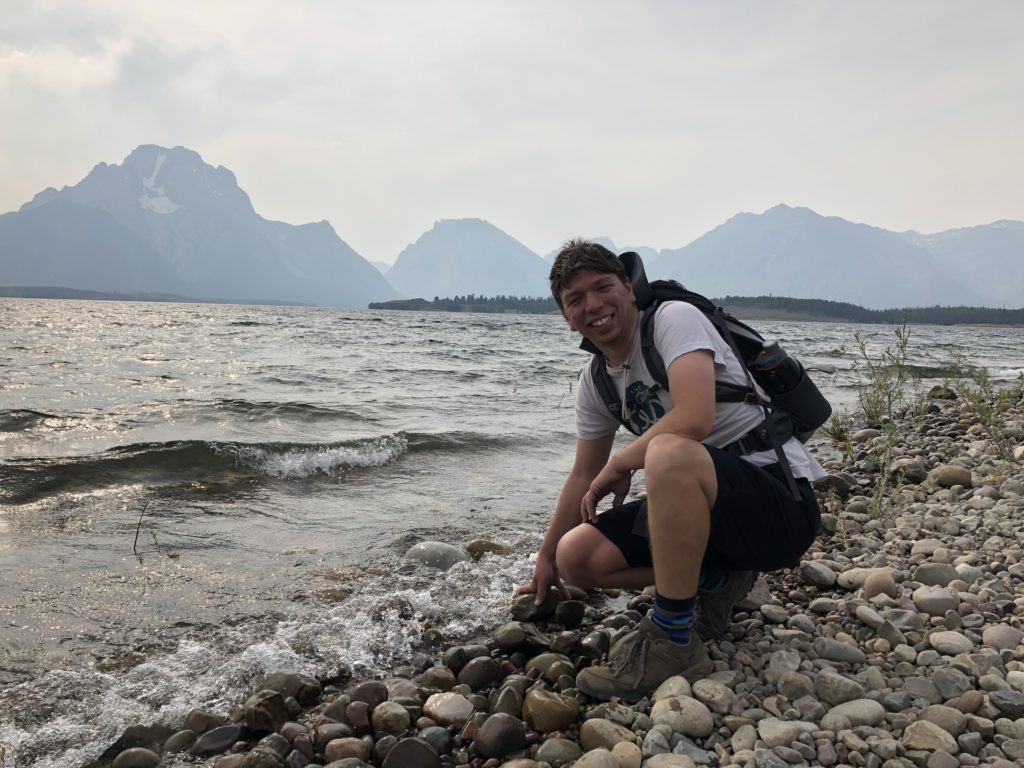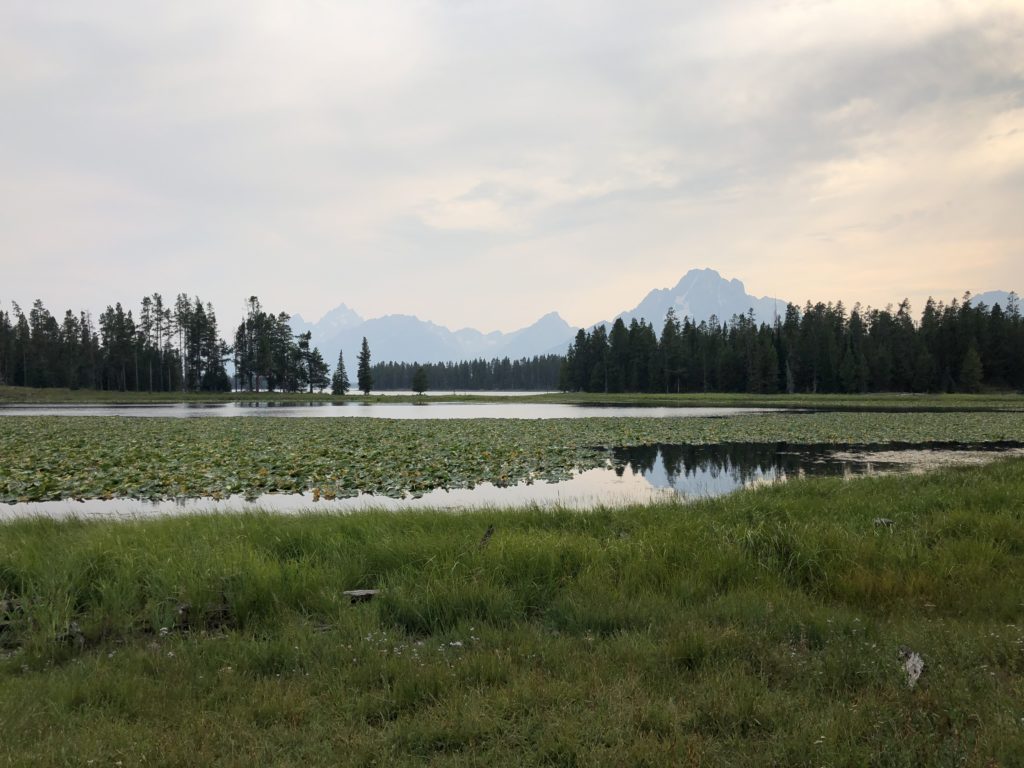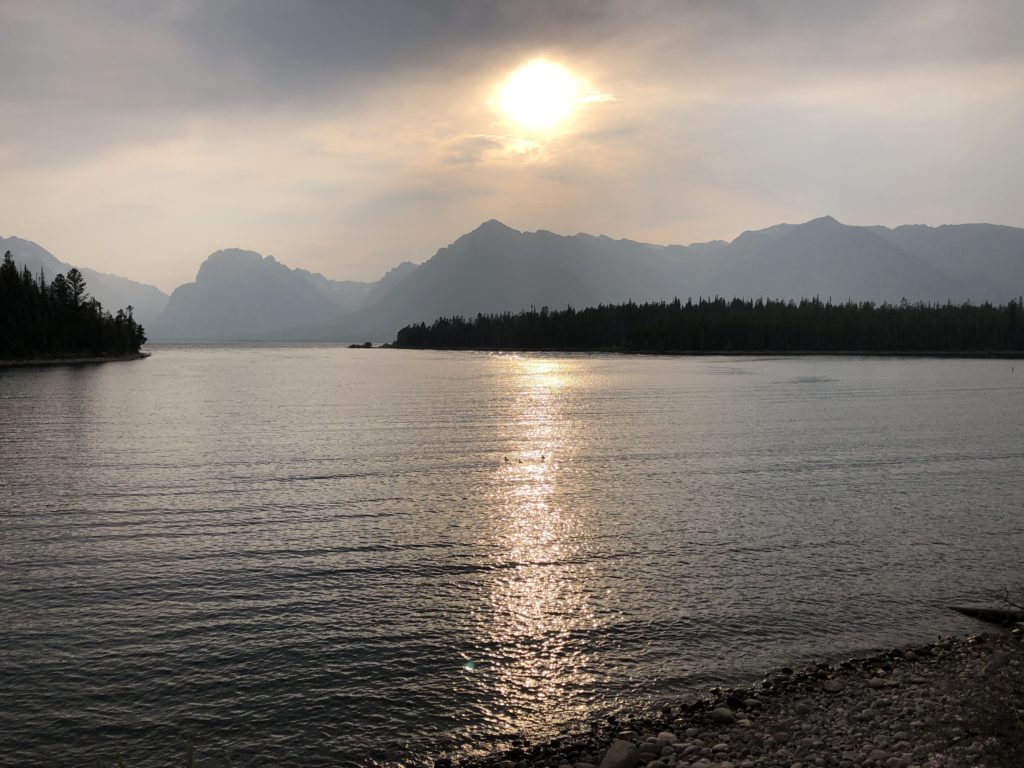 Taggart Lake and Bradley Lake Loop
If you only have time for one hike, this is probably the one for you. You have mountains, lakes, woods, and meadows. It's magical…just like the rest of Grand Teton.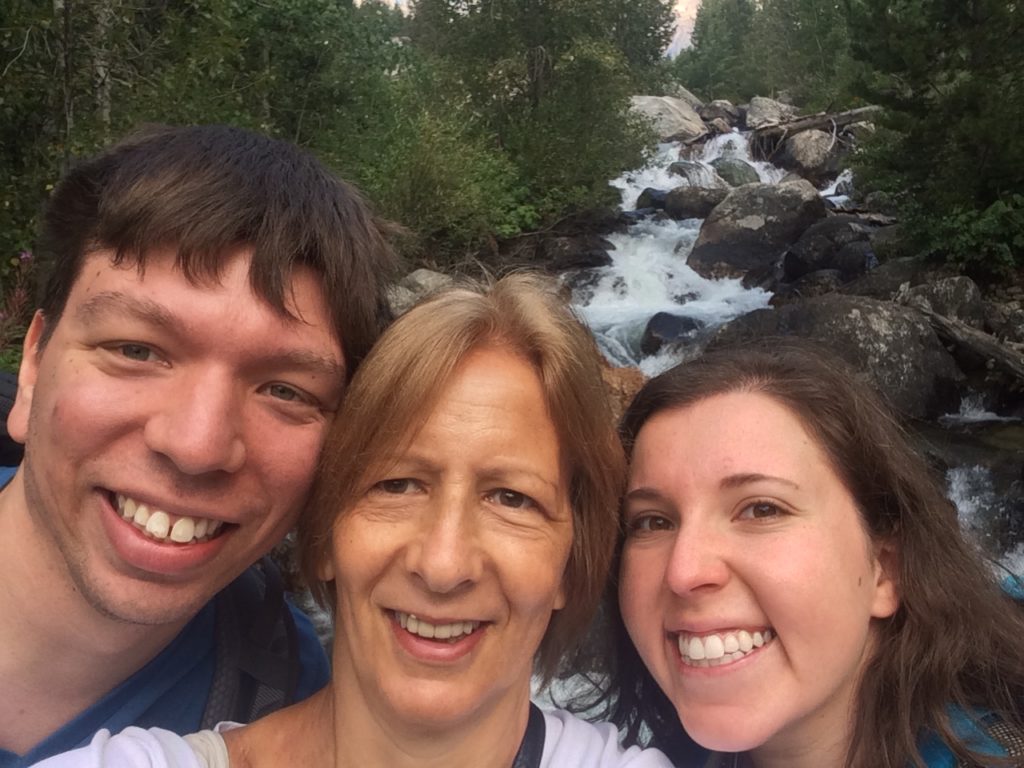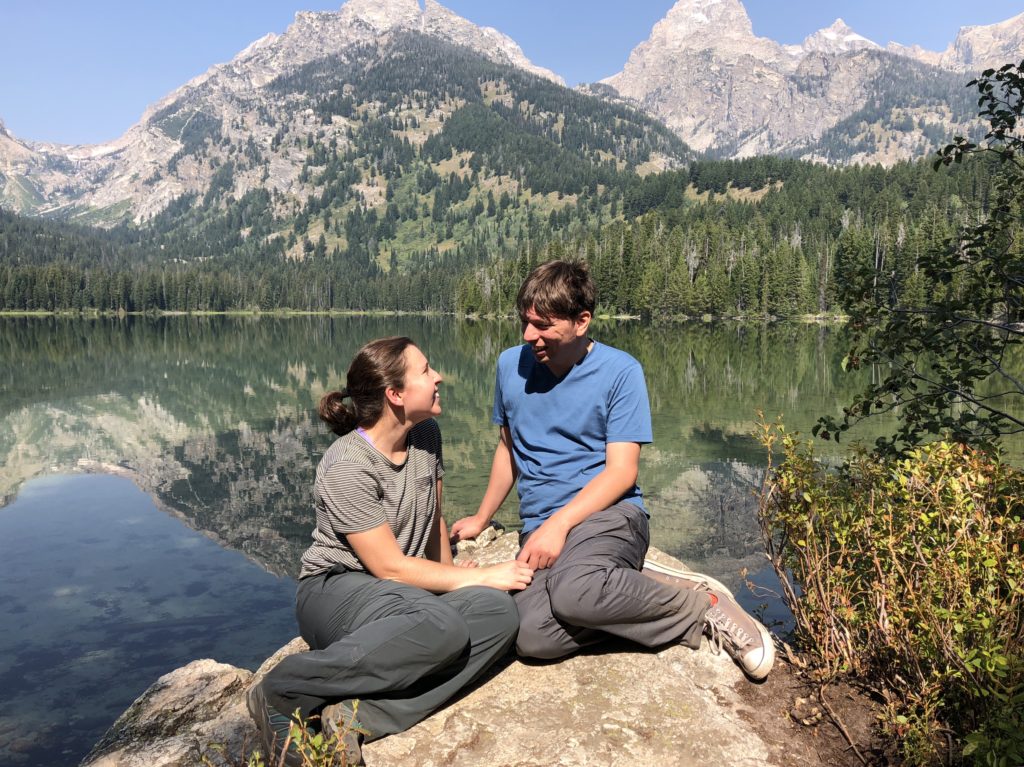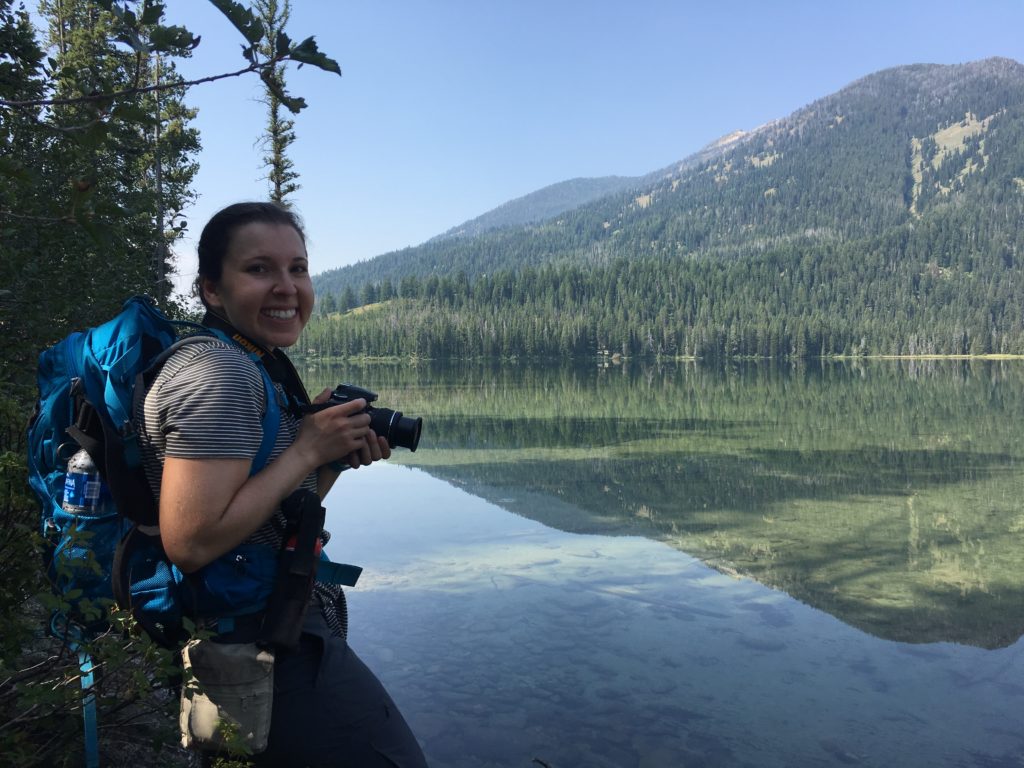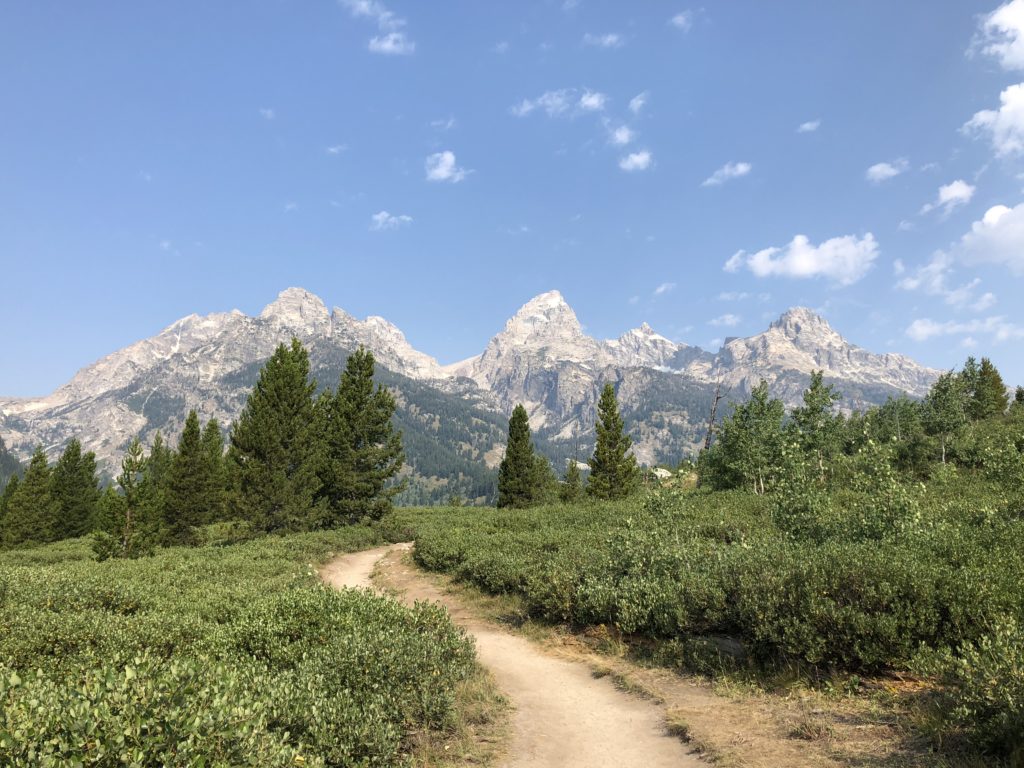 Hidden Falls and Inspiration Point to String Lake
While this hike wasn't my favorite hike (only because all of the hikes were incredible), this was quite possibly my favorite day. The four of us set off at the Jenny Lake trail head and hiked a beautiful couple of miles up and around the lake to Hidden Falls and Inspiration Point, which had kindly reopened that week after a long closure for trail rehabilitation.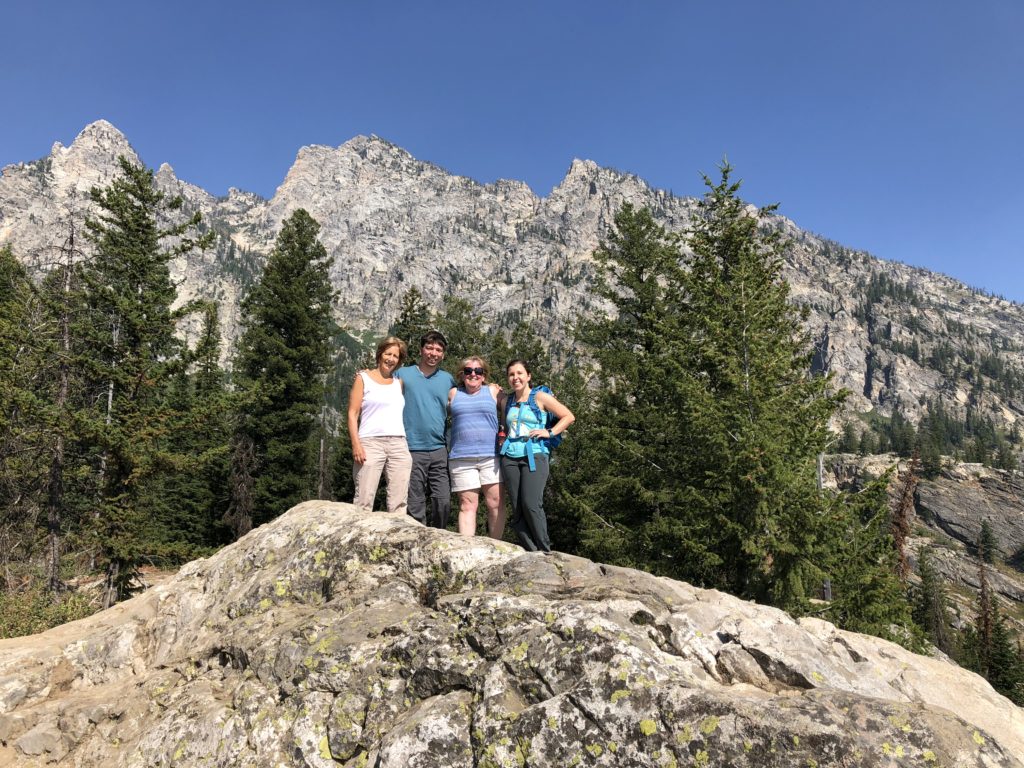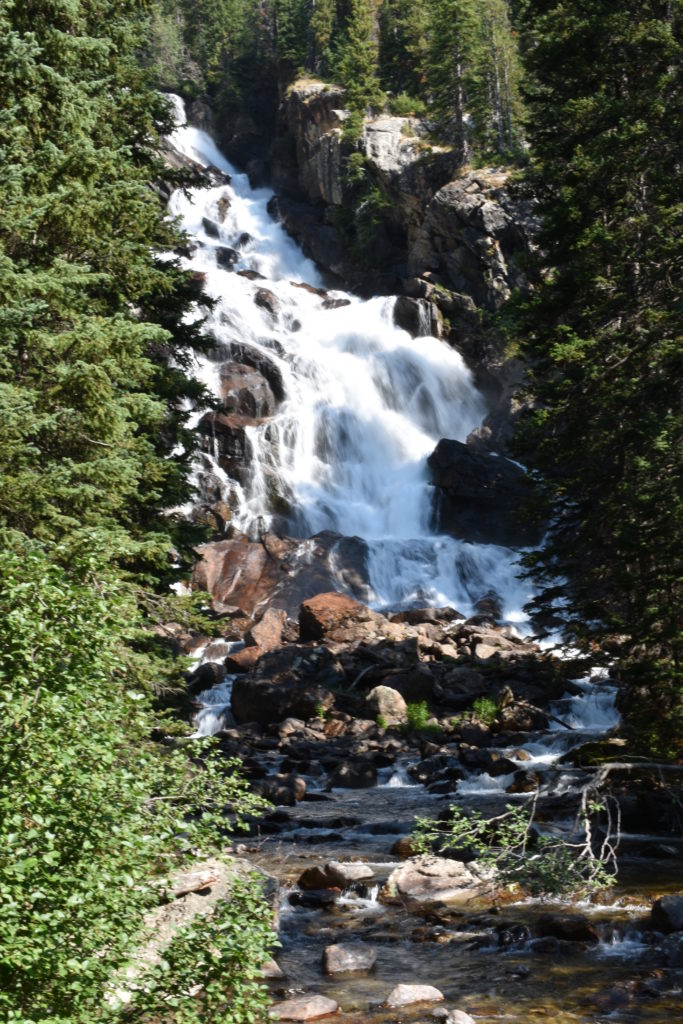 After viewing the falls and Inspiration Point (which was inspiring, but also everything was inspiring…we're not a picky group), mom took one for the team and rode the ferry back to the trail head so Dom, Gilly, and I could continue hiking around Jenny Lake and onto String Lake. With almost a Mediterranean vibe on the latter half of the hike, it was only appropriate that after a rendezvous at the String Lake trail head and a quick (and delicious) lunch at Jenny Lake Lodge, the four of us went back to String Lake for an afternoon swim. Although the water was a tad chilly and the floors more than a tad rocky, I've never swam in such a beautiful space before this. And likely never will again because this was perfection.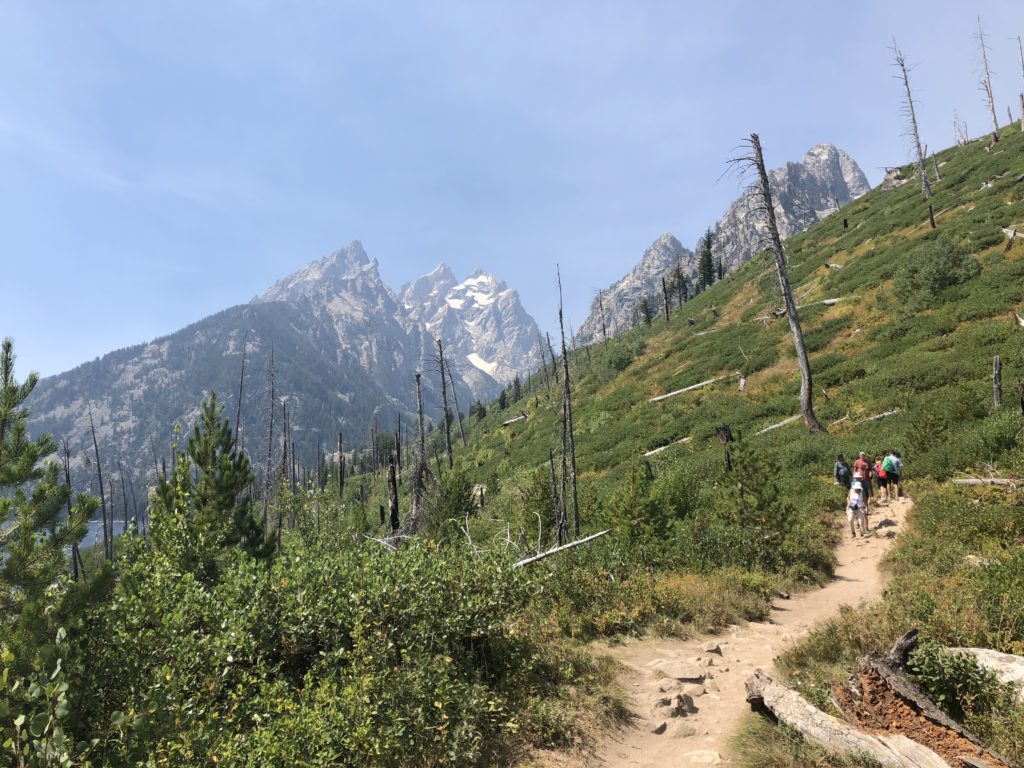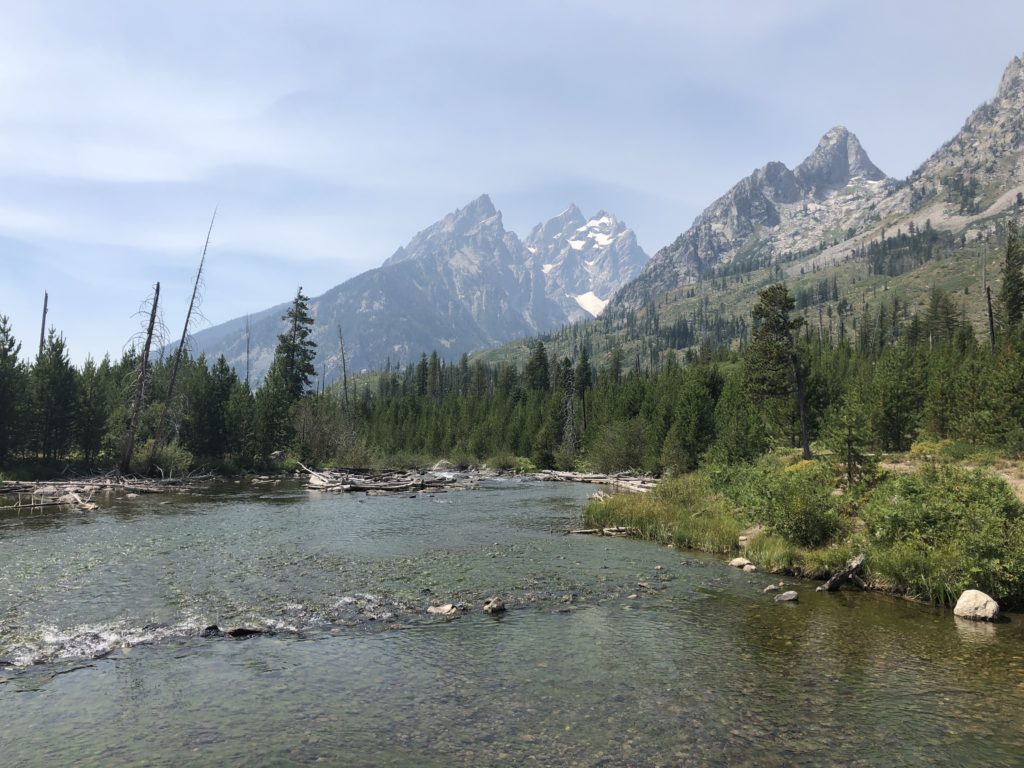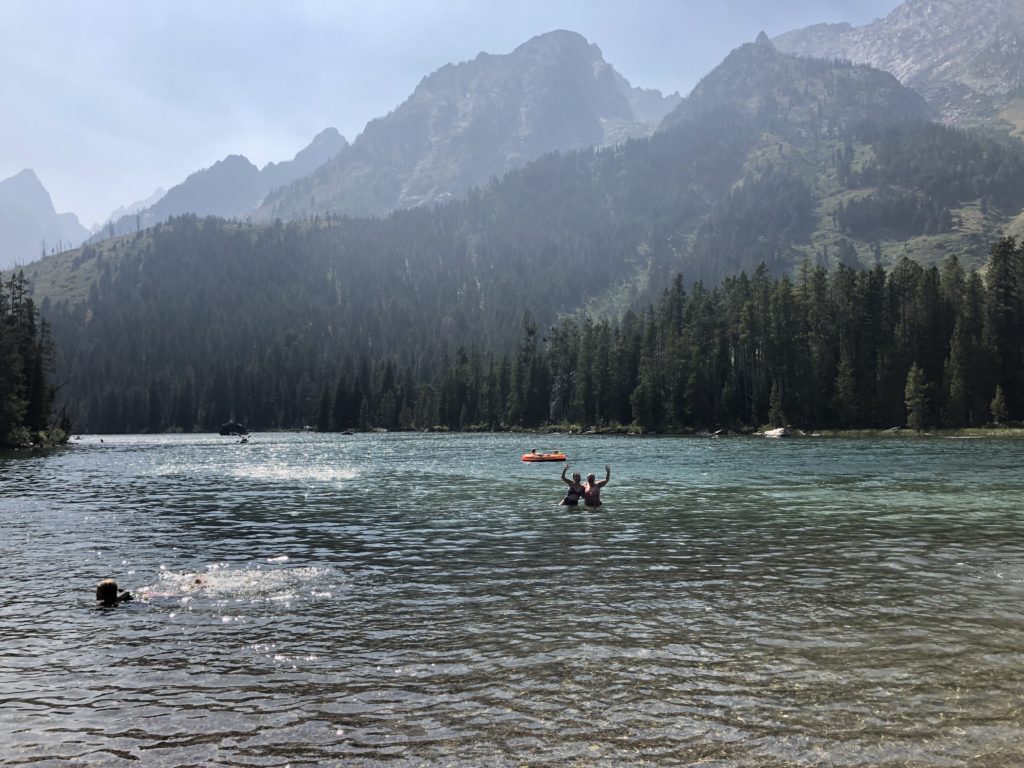 After swimming, Dom and Gilly read while I experimented with my new camera and my mom documented me experimenting with said new camera.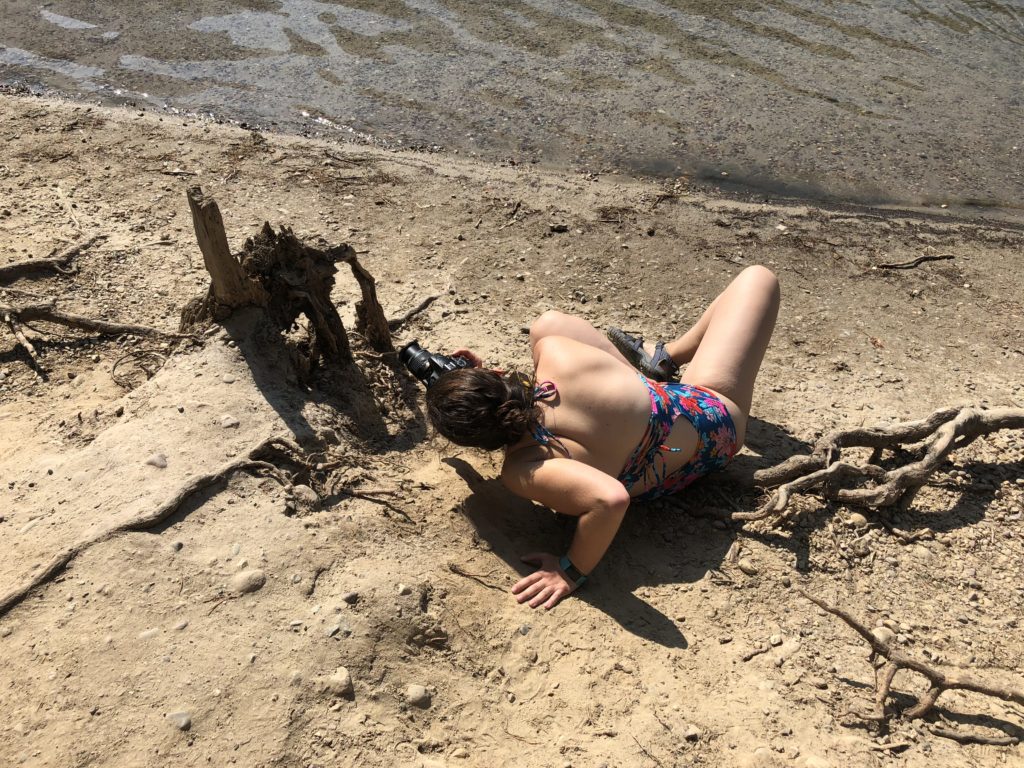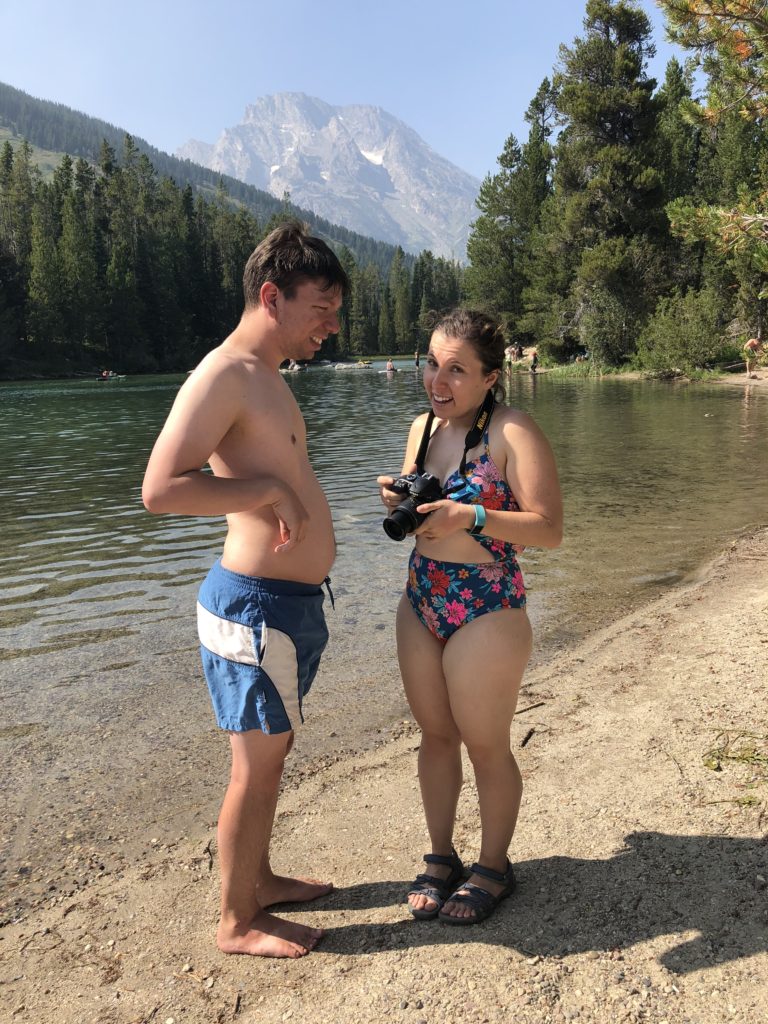 Back in the cabin, after a round of showers, the laughs continued late into the night.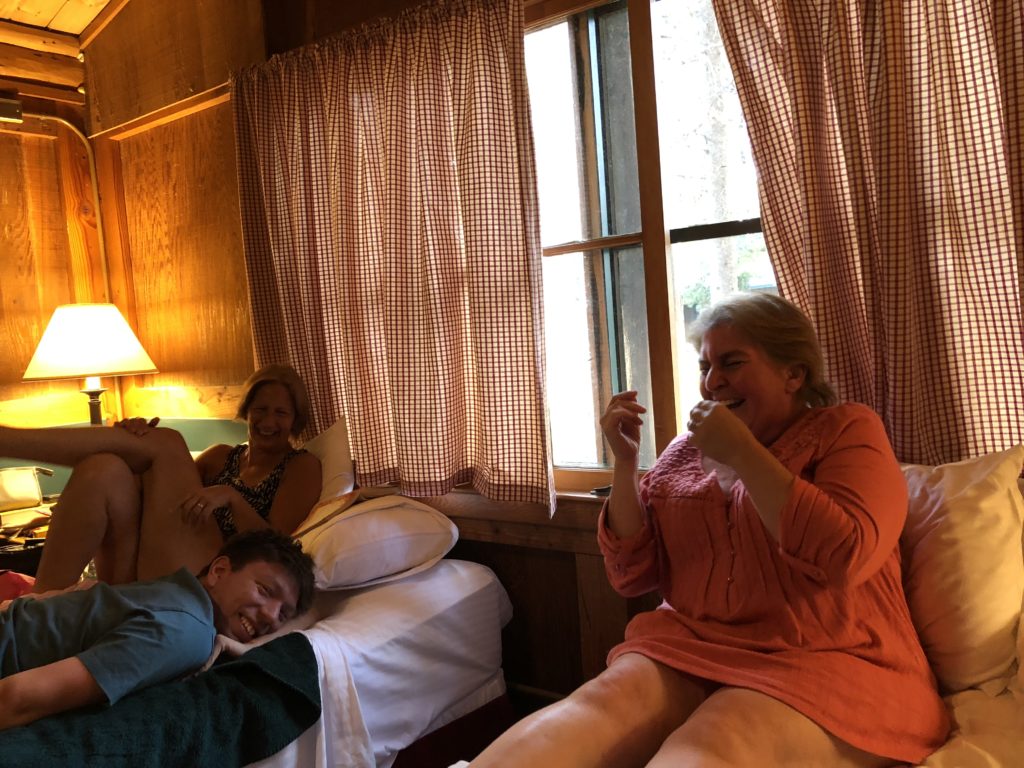 Told you it was a pretty great day.
This is where lesson #2 from hike #1 came back to haunt us. This was our last day in Grand Teton, and Dom and I decided to head out for the nine mile Cascade Canyon hike while Gilly and my mom said they would "do laundry and relax at the beach near our cabins." Needless to say, we did exactly as we set out to. And they did…not.
Cascade Canyon was my favorite hike and I don't know why we ever left. It is a there-and-back trail beginning with a short ferry ride across Jenny Lake. After a *very* steep first mile, the trail levels out and you're left enveloped by these two incredible towering stone mountains with a sparkling stream snaking along your side. I honestly could not conjure up a more beautiful place.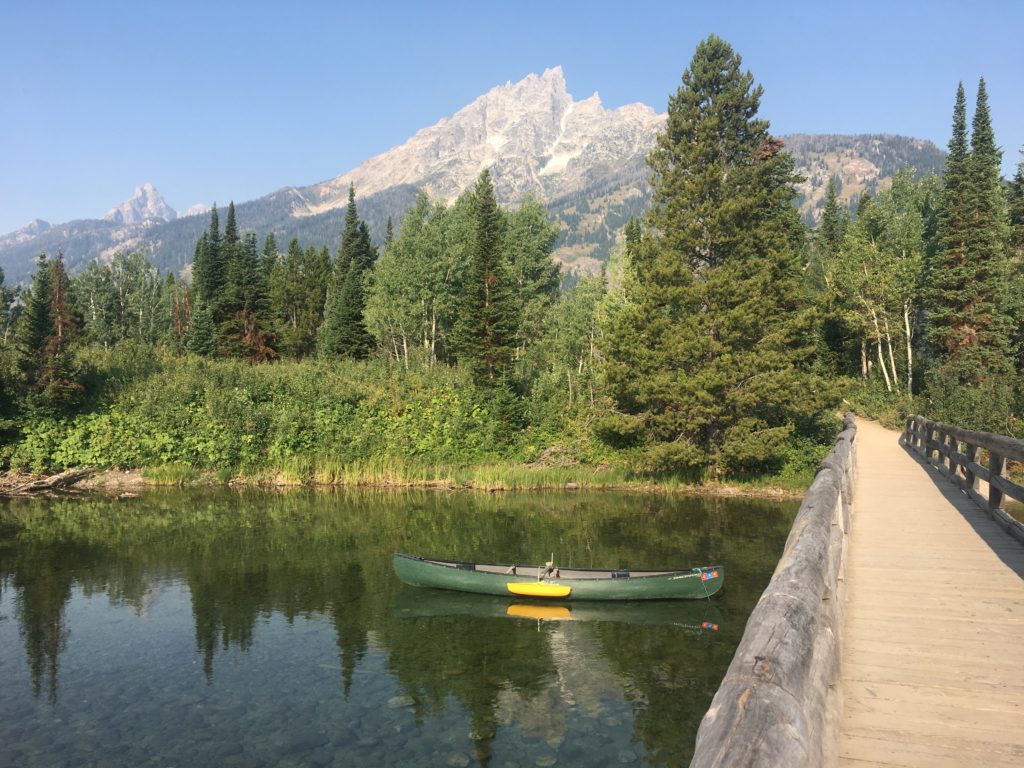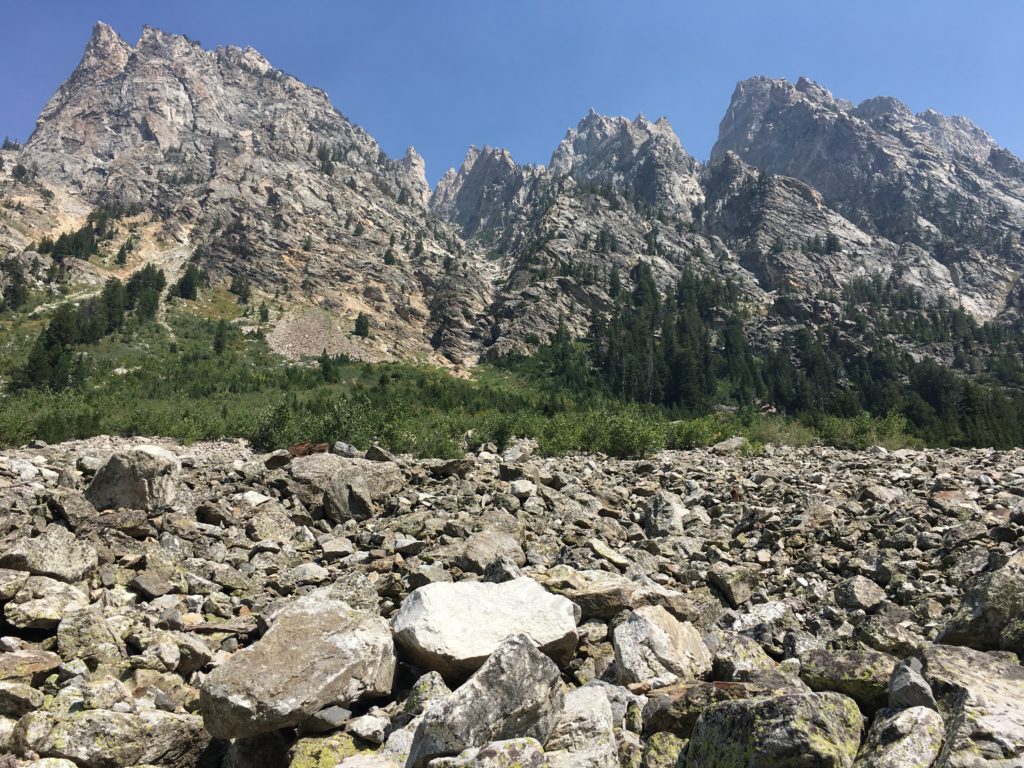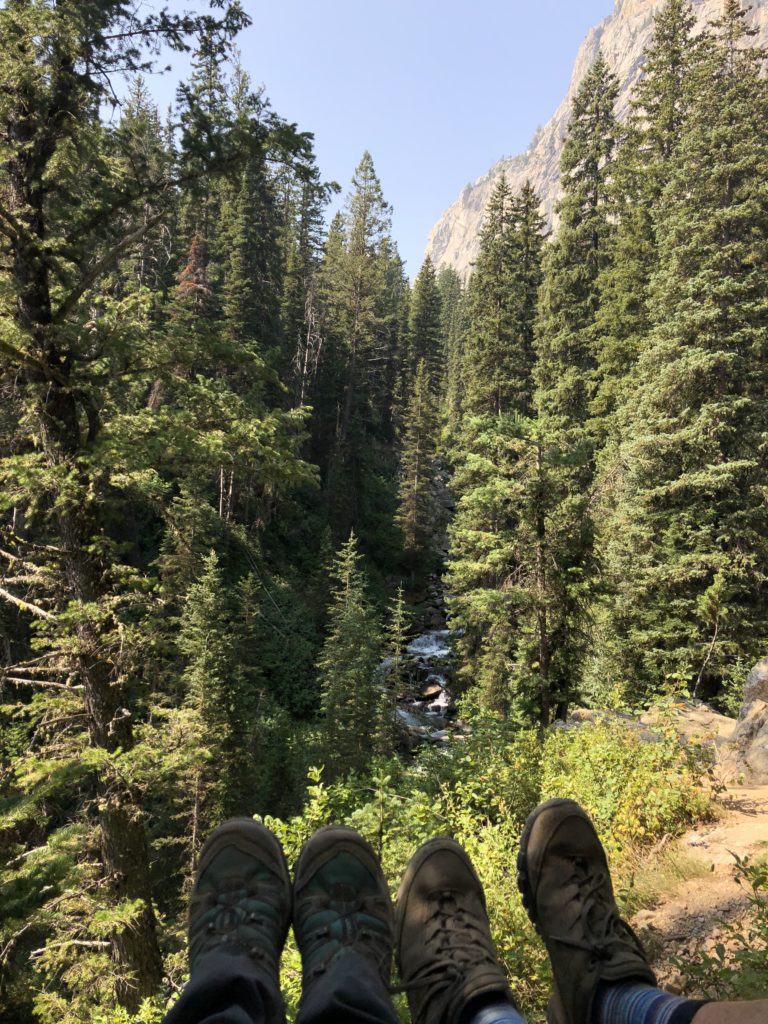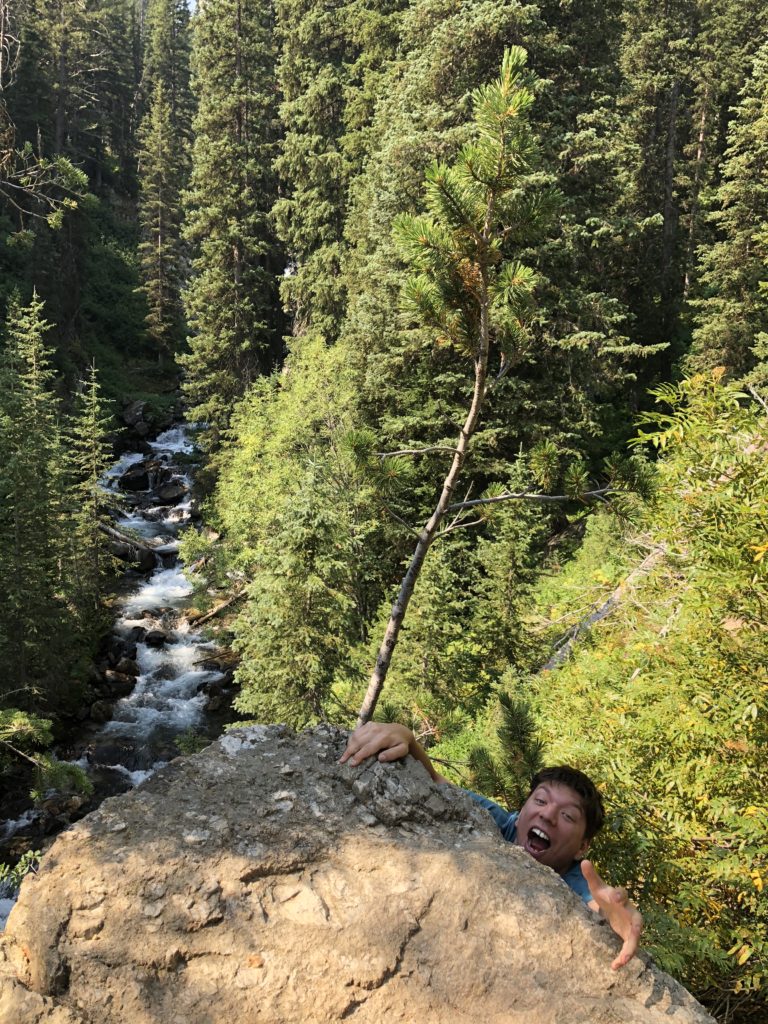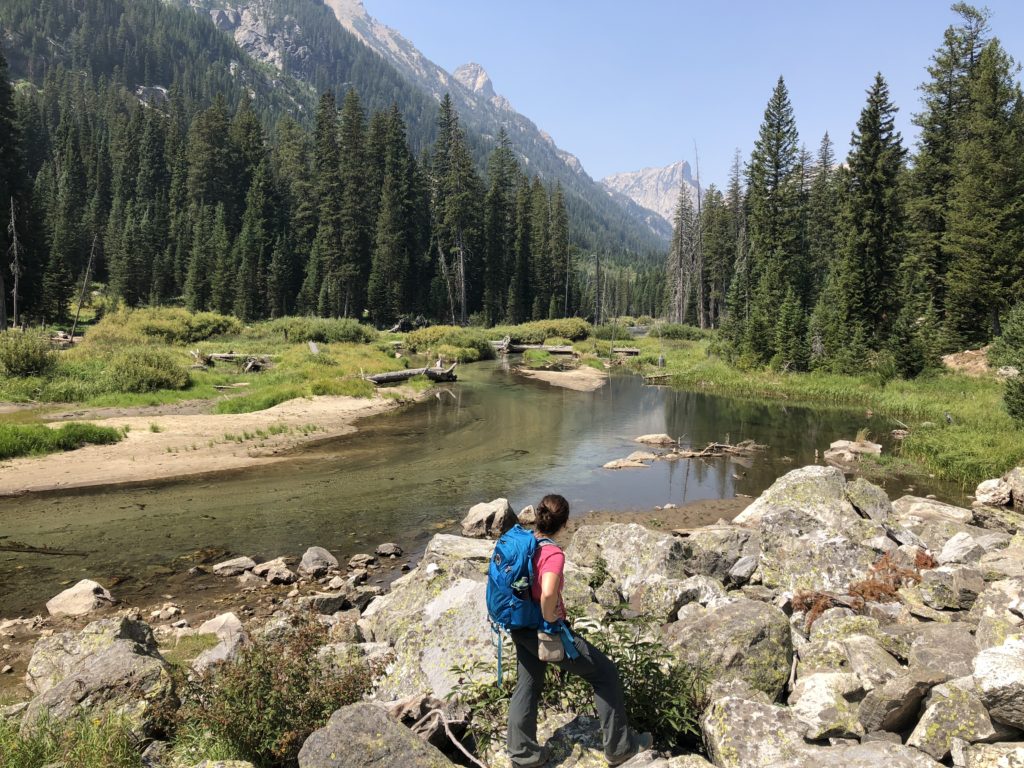 Rather than finding our moms at the laundromat or the beach when we got back to Colter Bay, we received a text once we got into cell reception that said they decided to go out for a hike. That same 9.6 mile hike they essentially failed to cut short on our first day. And they didn't begin the hike until late morning. And didn't eat a proper breakfast beforehand. Needless to say, we finally saw them around 4pm after they scarfed down a late lunch with their feet propped up at the pizzeria. At least they came back with these gems: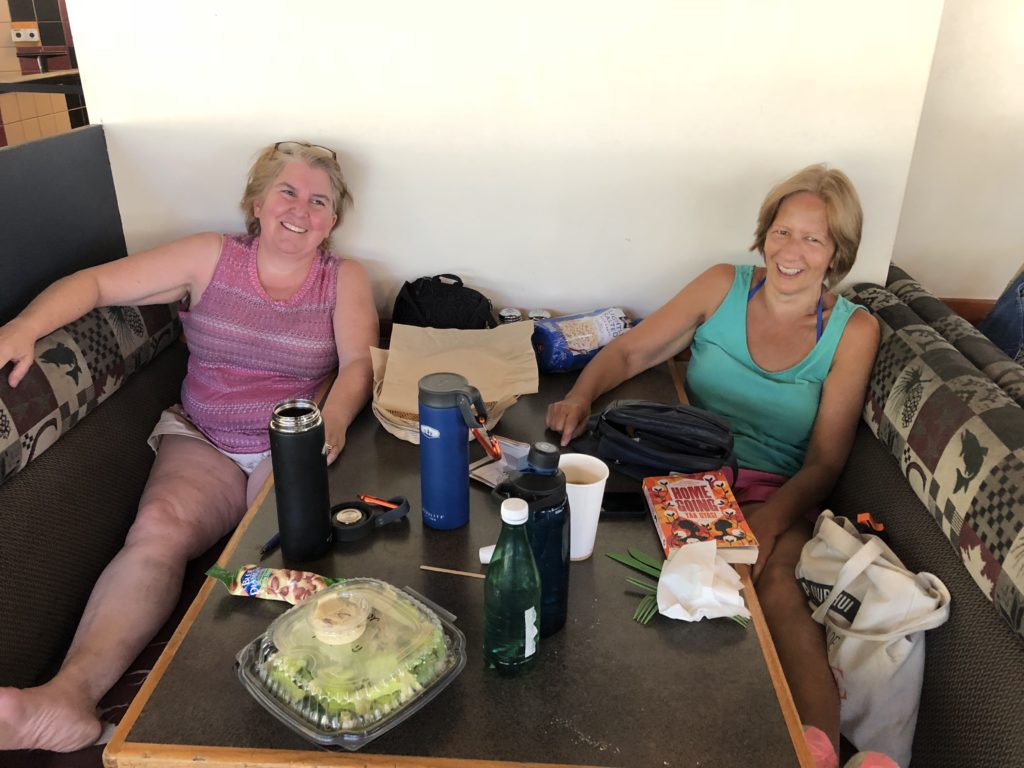 Needless to say, we did learn our lesson this time. Basically.
In addition to our four hikes in Grand Teton, we had lunch and a stroll in Jackson Hole, ate makeshift picnic dinners in Colter Bay, and most notably had our first huckleberry ice cream. Why isn't huckleberry everywhere?!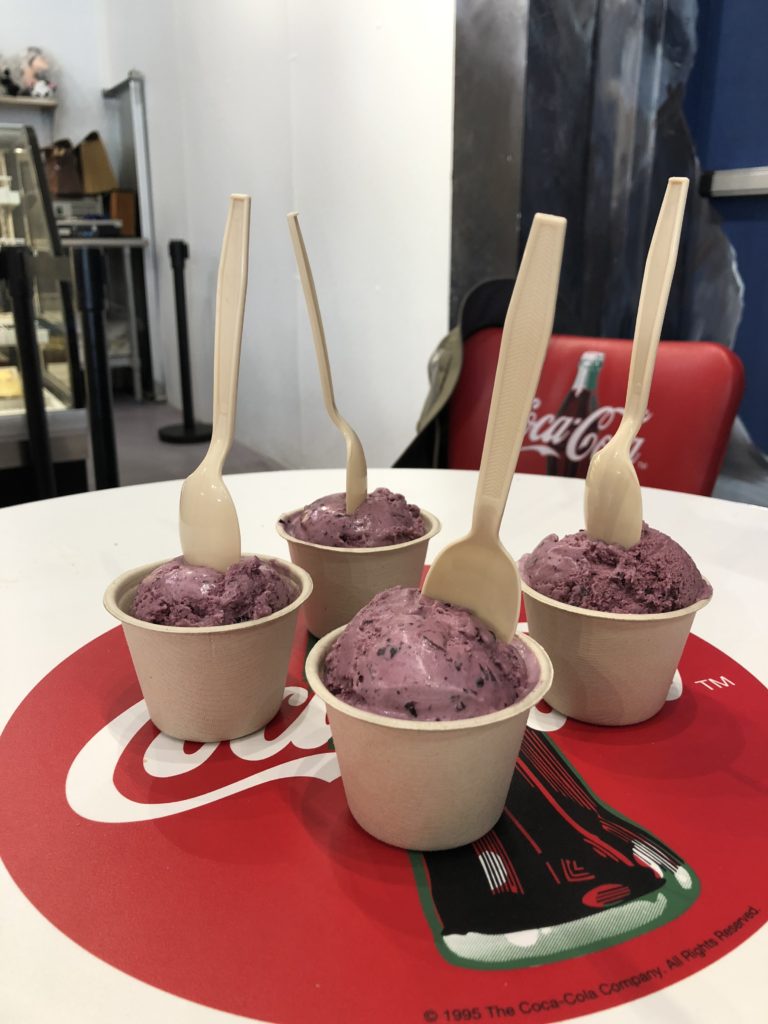 Needless to say, Grand Teton was the best and I promise you I'll be back. Next up was Yellowstone, and while at first I was missing Grand Teton (and their clearly superior trail maps and markers), the park grew on me and by the end I appreciated its extremely varied landscapes, rich animal residents, other-worldly geysers, and jaw-dropping Grand Canyon of Yellowstone.
Our first stop as we entered the park from the south entrance was Old Faithful. While the geyser was beautiful to watch, I do think the Old Faithful area is too disney-ified. That being said, I did appreciate the boardwalk paths in the surrounding area, allowing you to view many other geysers and dozens of thermal pools.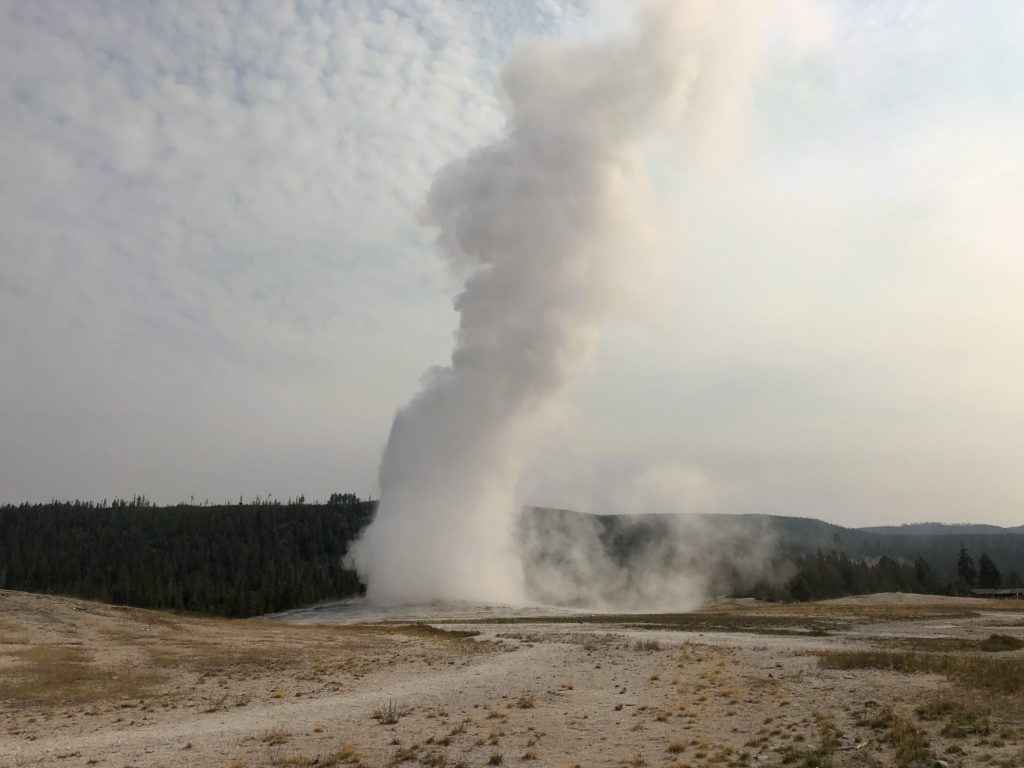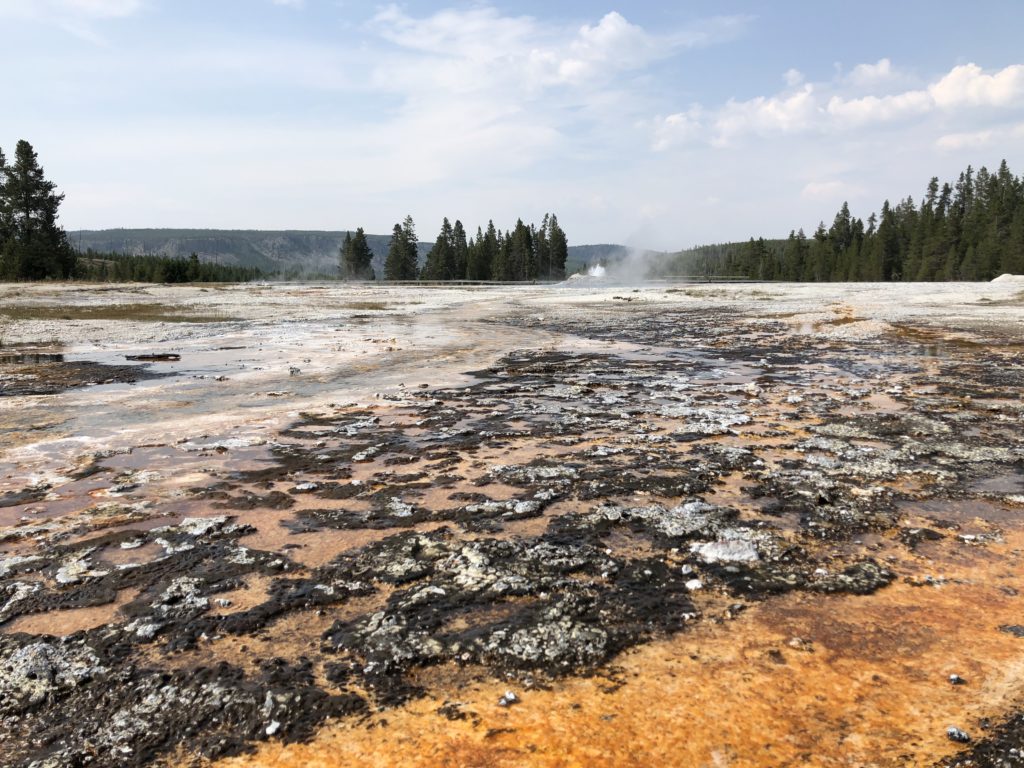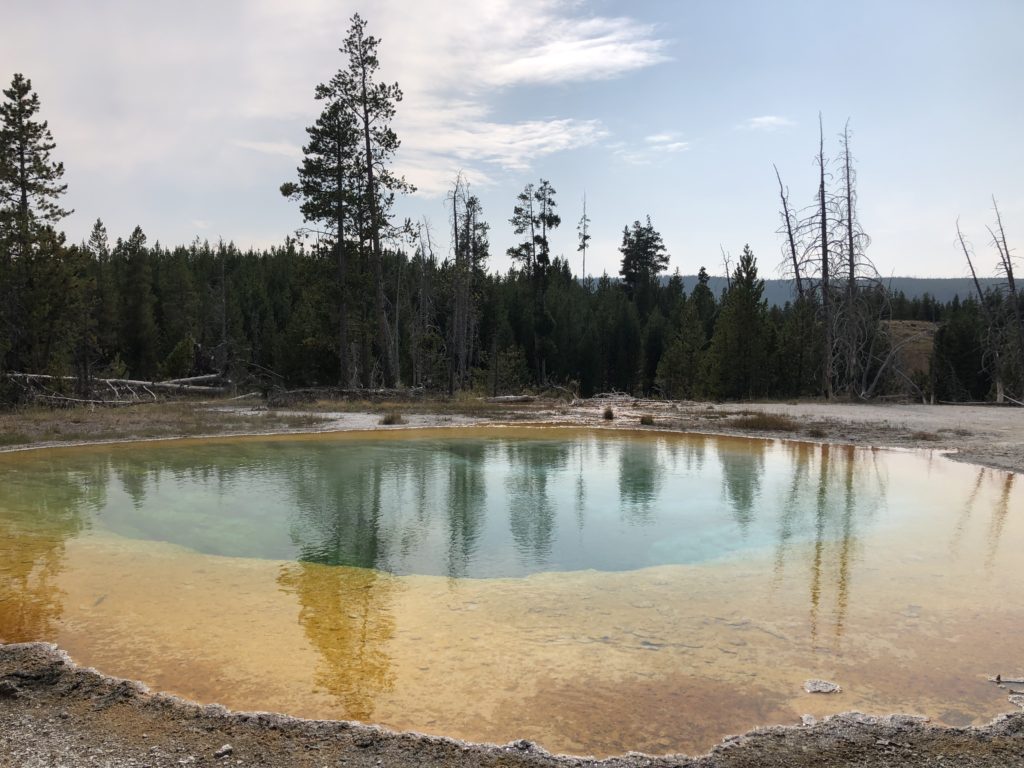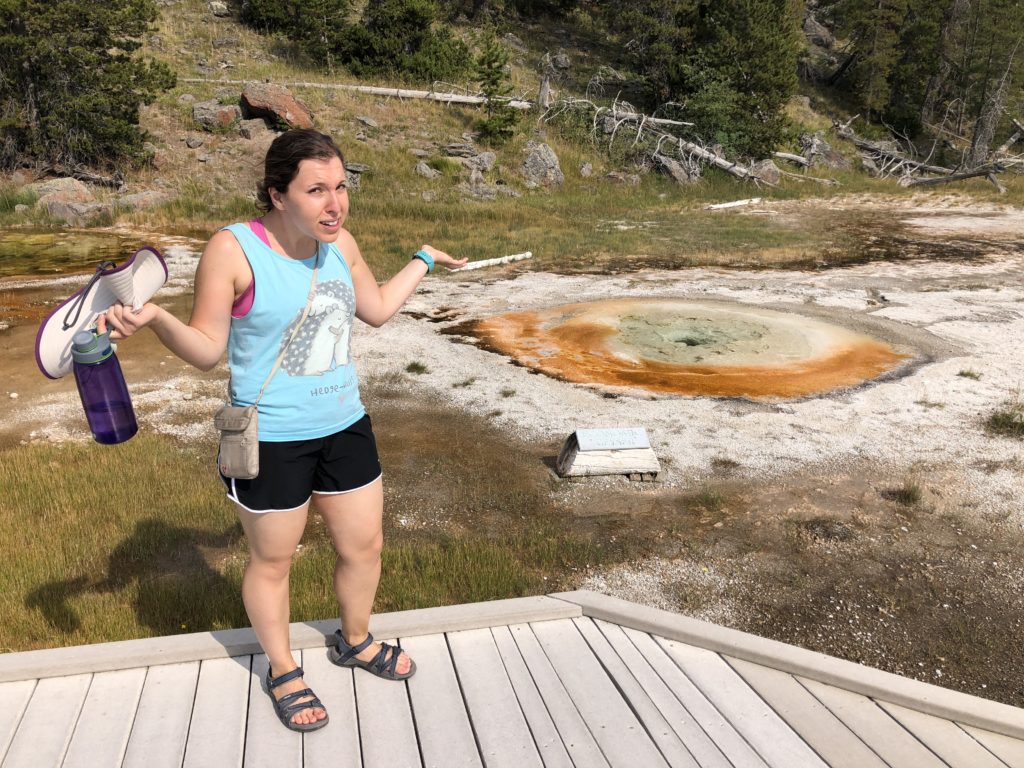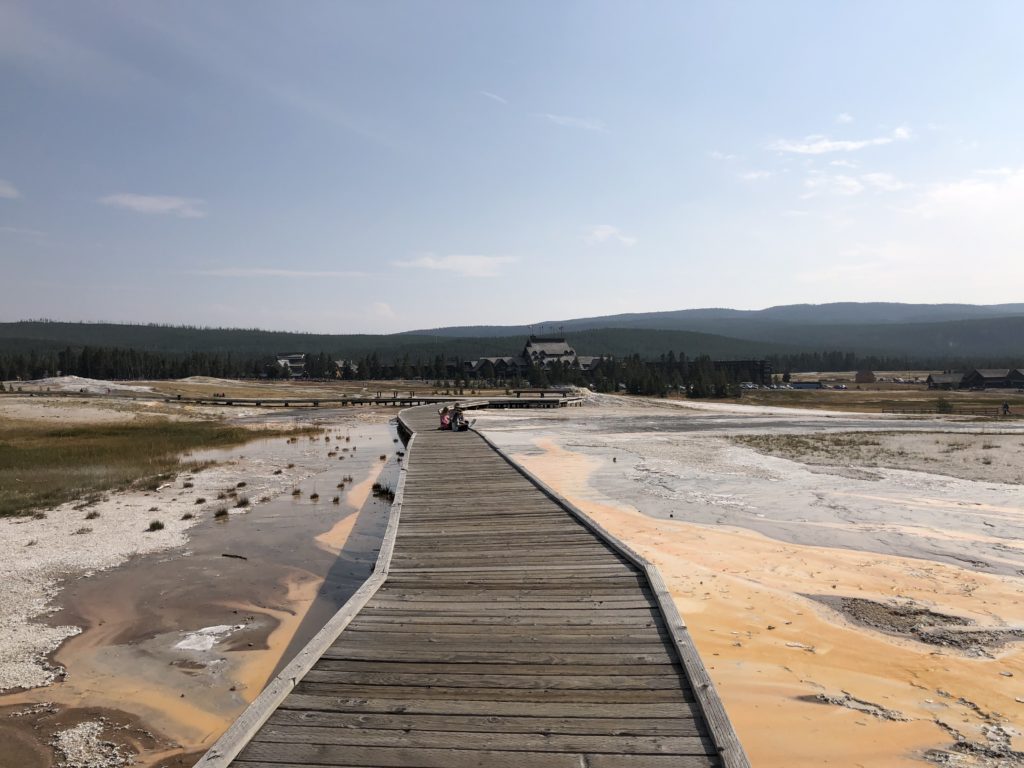 You needn't go far to escape the crowds in Yellowstone. Just a few miles from Old Faithful the four of us hiked the Lone Star Geyser trail and happened to arrive at the geyser just as it was erupting! And it only erupts on average once every three hours…what great timing!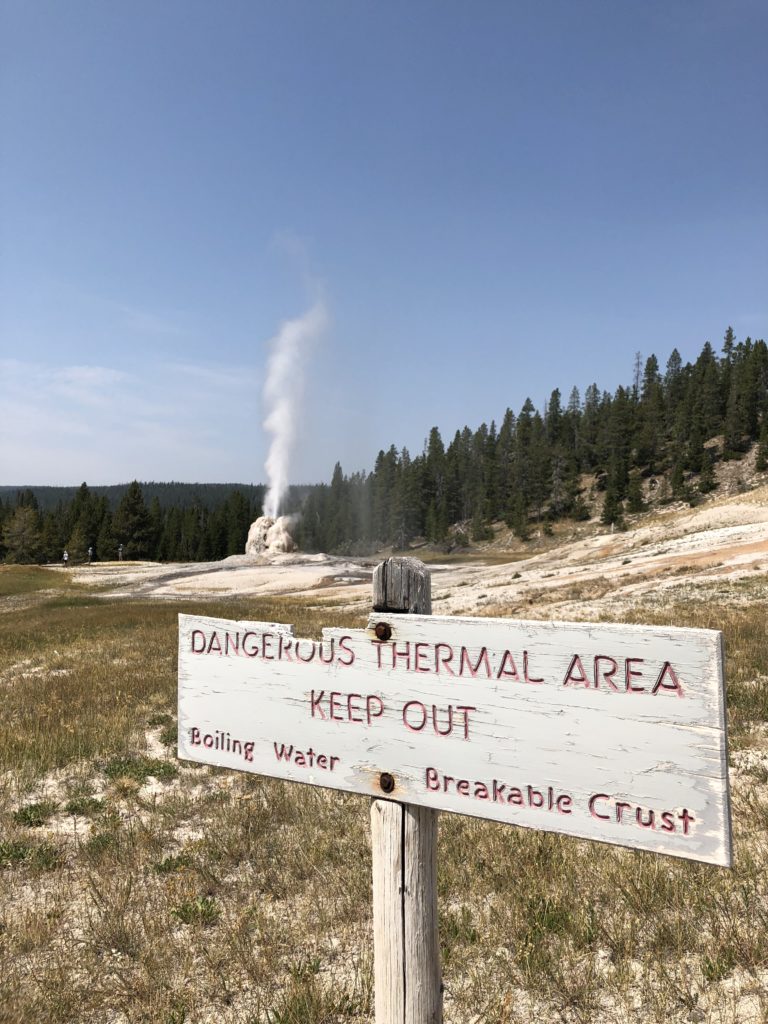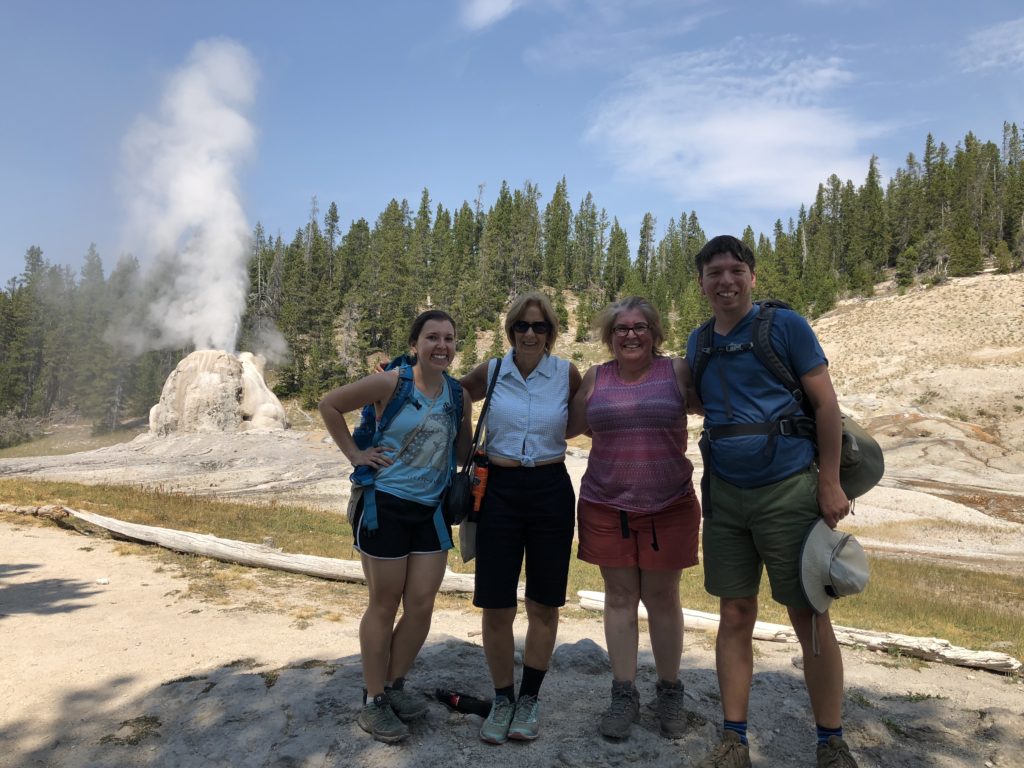 Feeling pretty geyser-ed out, we headed to West Yellowstone, our base for the first three nights of Yellowstone. West Yellowstone is an adorable wild-west type of town with surprisingly good Mexican food and the guise of a safe running area (it was only as I was on my first morning run of the trip that I realized just because I was technically not in the park doesn't mean that no bears could be there…luckily I only came across deer).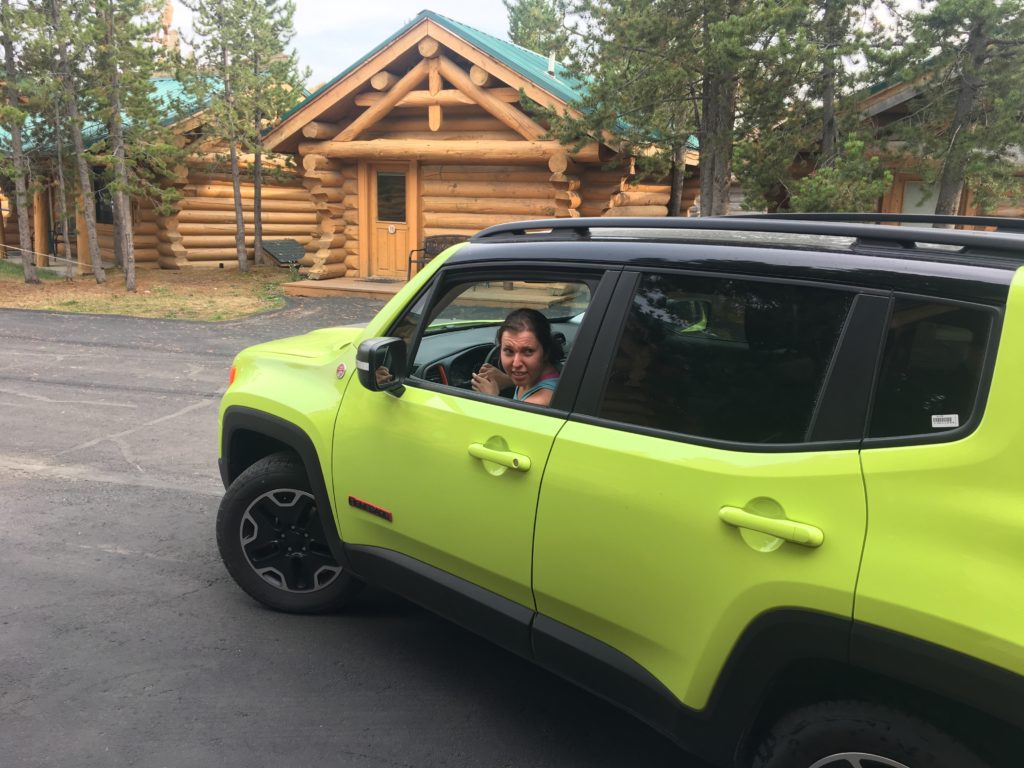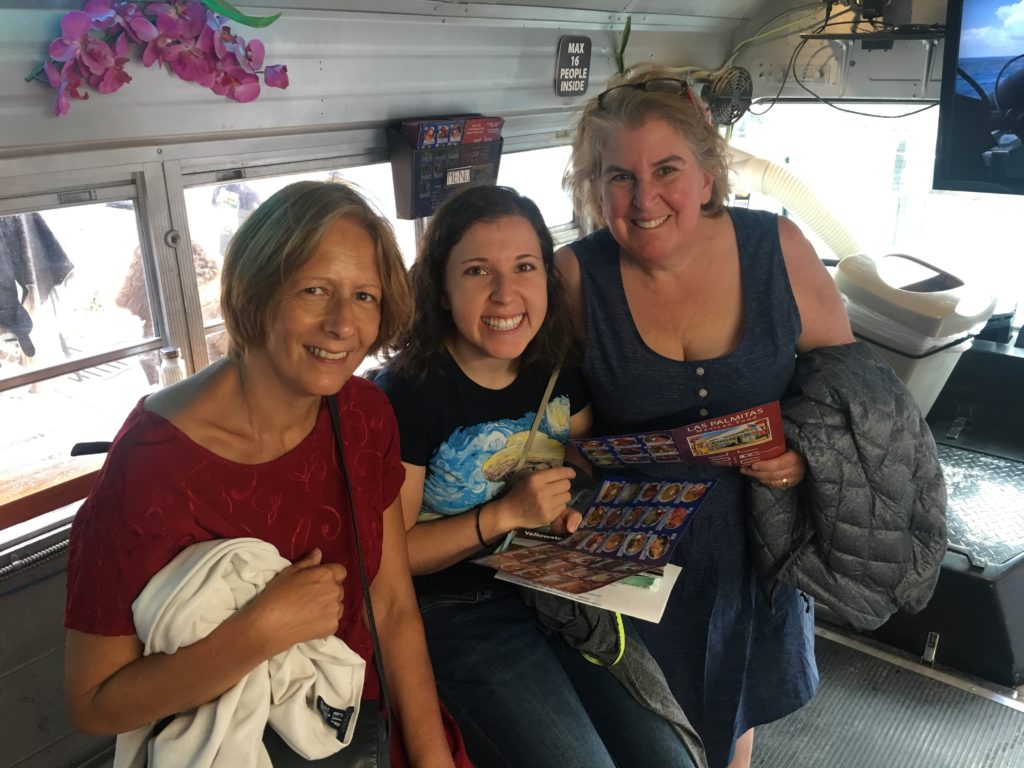 While my mom tried to sleep off the brutal cold I passed along (somehow Gilly was the only one immune!), Dom, Gilly, and I headed back into the park the next morning to tackle the Fairy Falls and Imperial Geyser hike. The hike itself was nice, but the maps and trail markers were lacking. Seriously, Yellowstone, take a lesson from your neighbor to the south.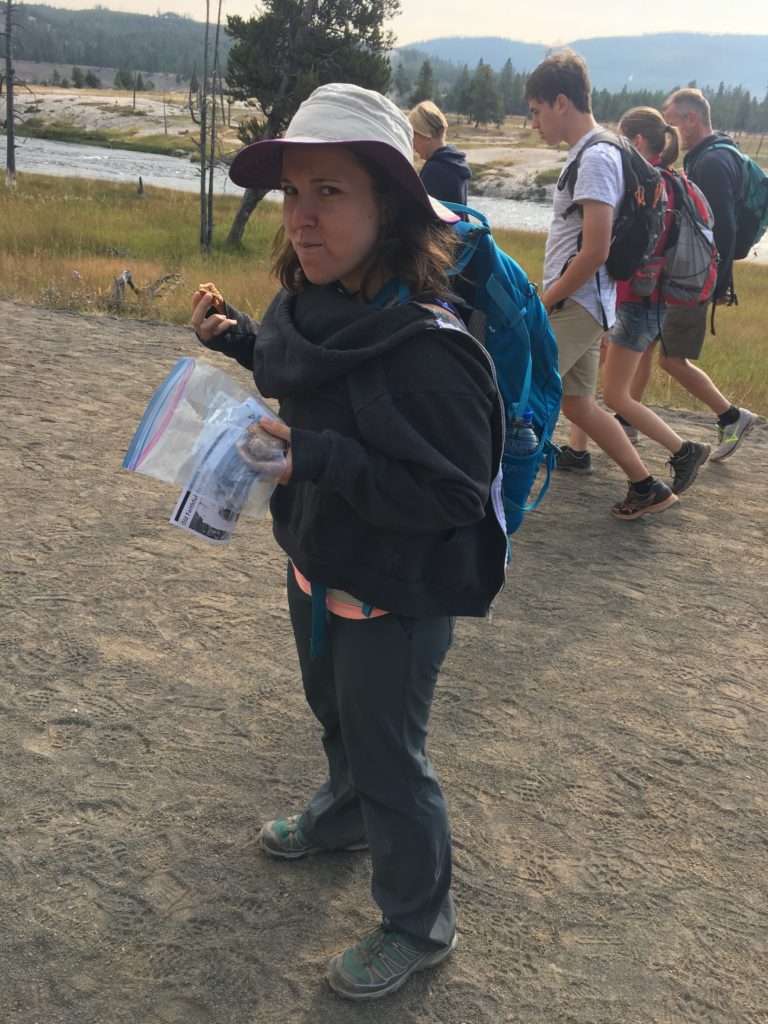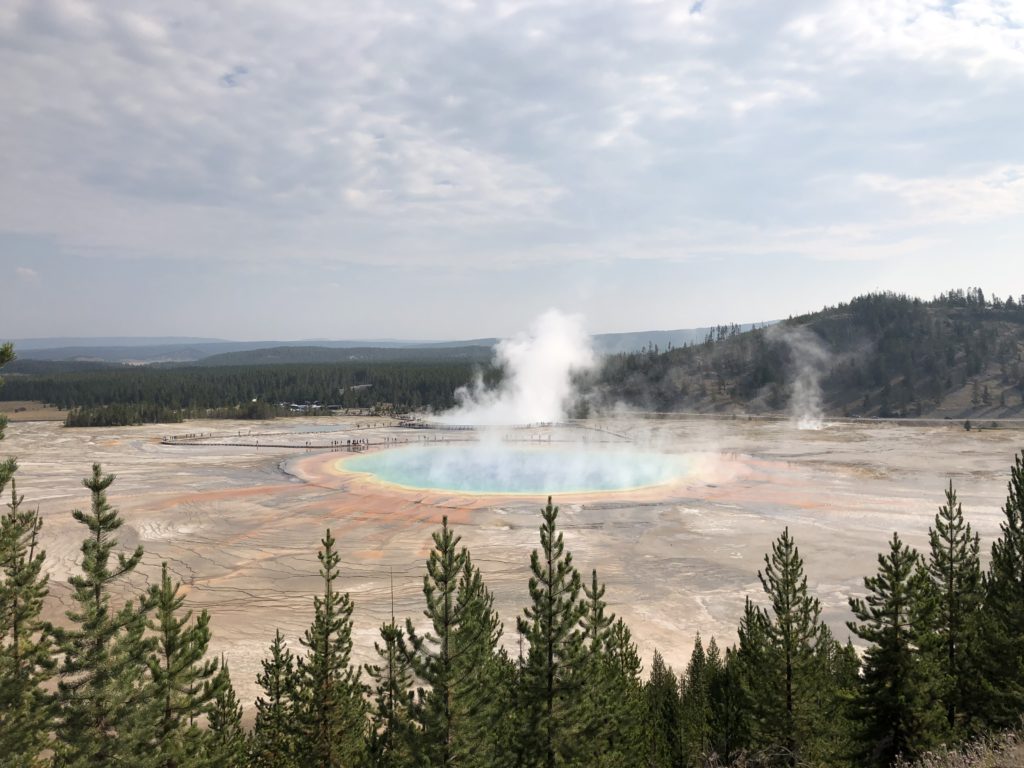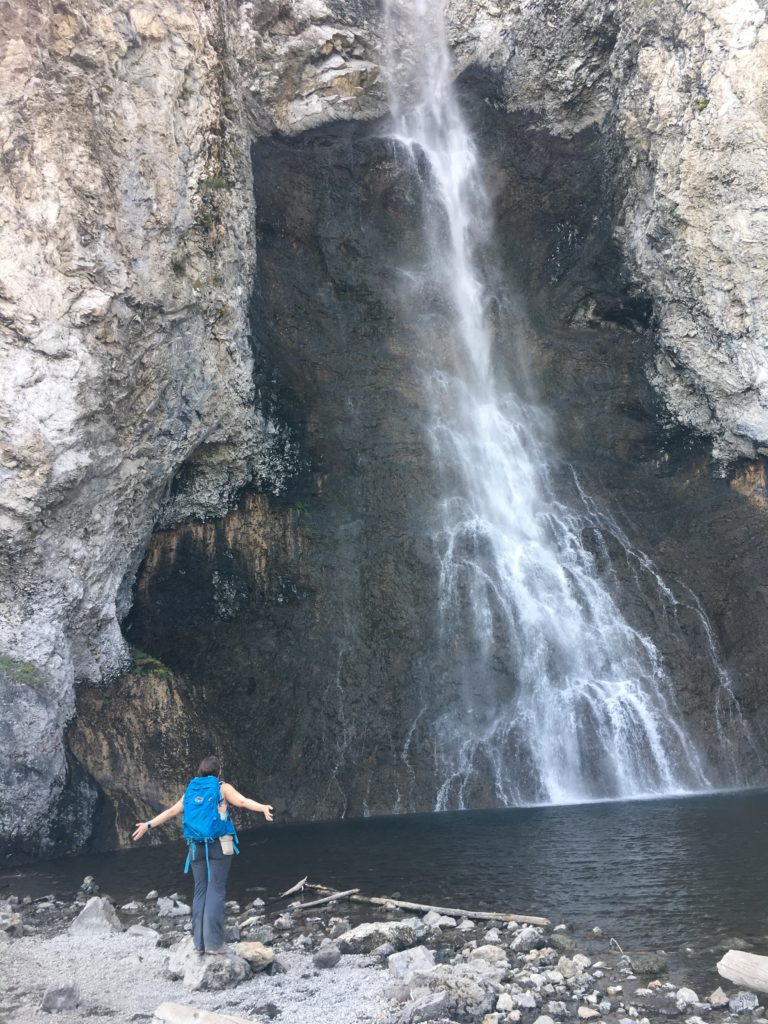 On the way back from the hike, we made an impromptu pullout at the river and it was clearly the right decision.
The next day was our only non-hike day, as after a drive to the Yellowstone Lake trail head we had to cut our hike short upon hearing thunder boom around us. So after a remote lunch at the Yellowstone Lake Lodge and some reading time, we drove back to West Yellowstone via Hayden Valley and nearly got charged by Bison. It should not surprise you that my mom was the last one in the car as the three of us were yelling for her to jump in!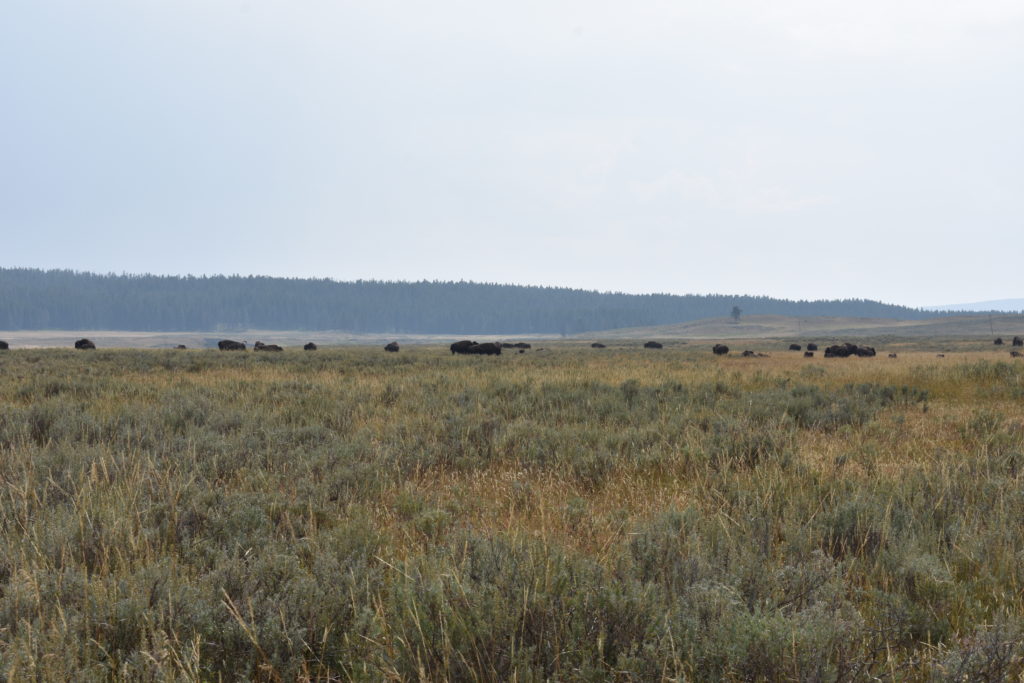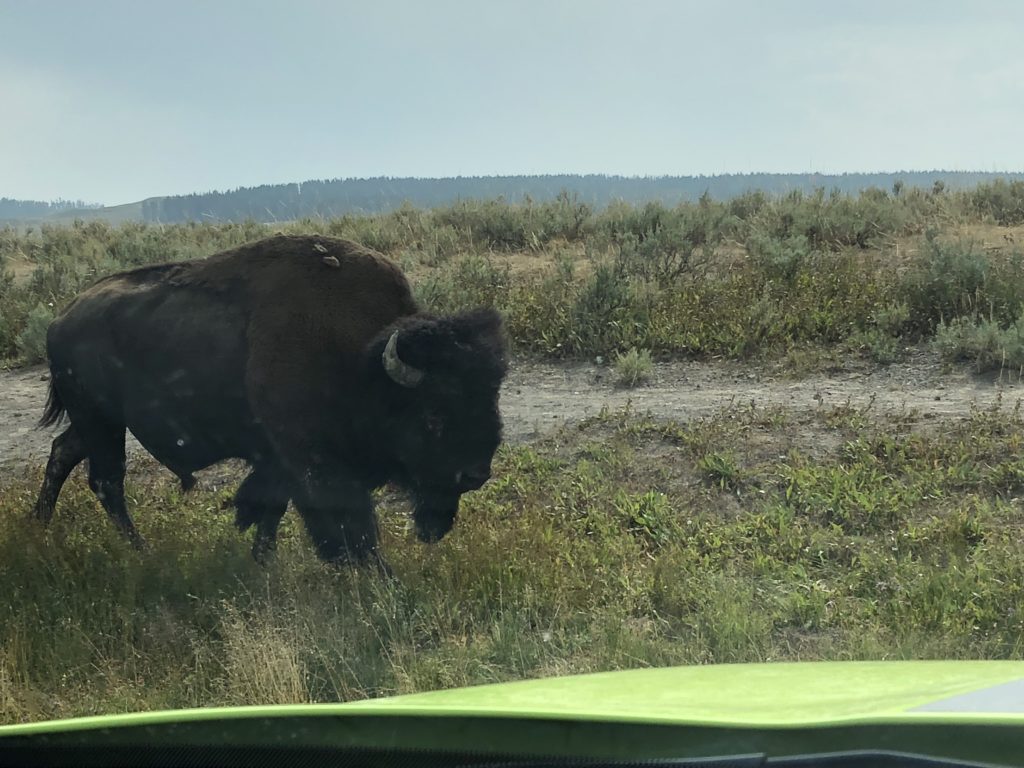 We've now arrived at my favorite day of Yellowstone: the Grand Canyon of Yellowstone. Although our original hiking plans were dashed when we arrived at the "Trail Closed" sign at the beginning of the South Rim trail, we improvised well! We started at the most beautiful trail head of our trip, Artist's Point, with views of the Upper Falls and Grand Canyon of Yellowstone before hiking to Ribbon Lake and then Point Sublime.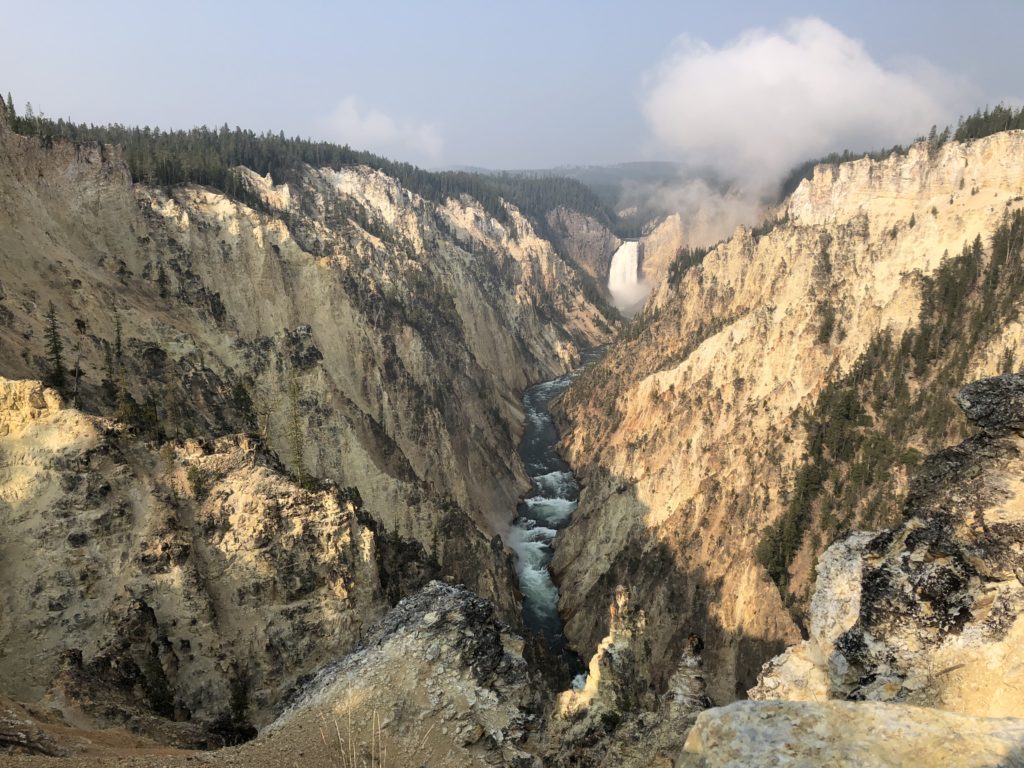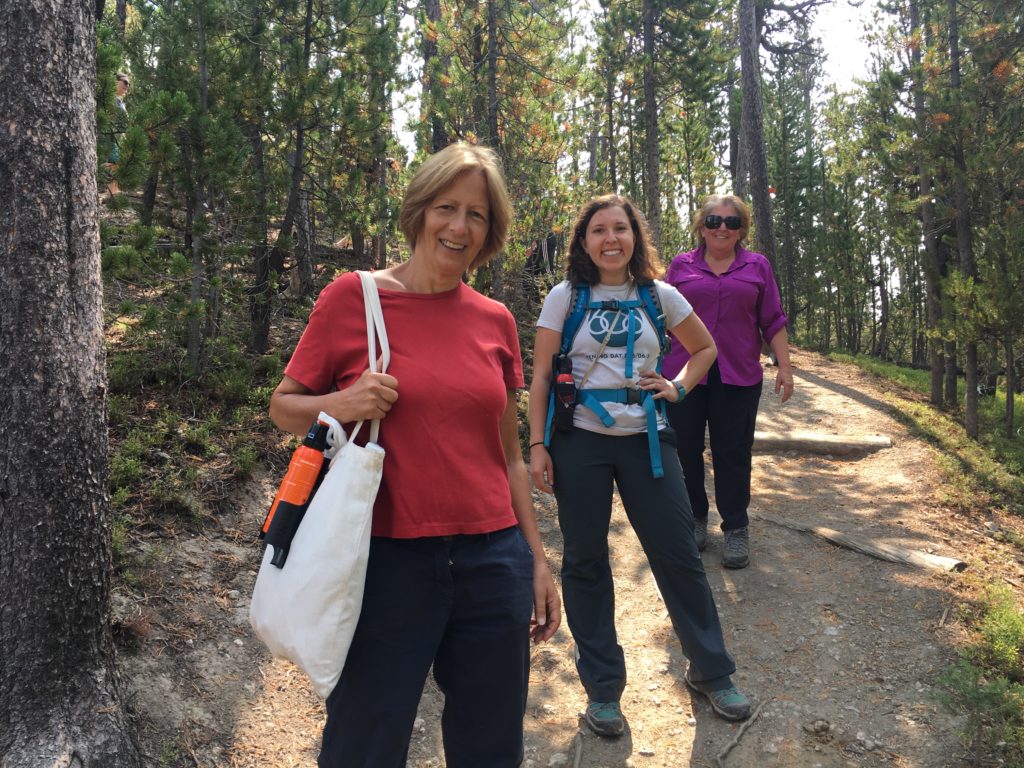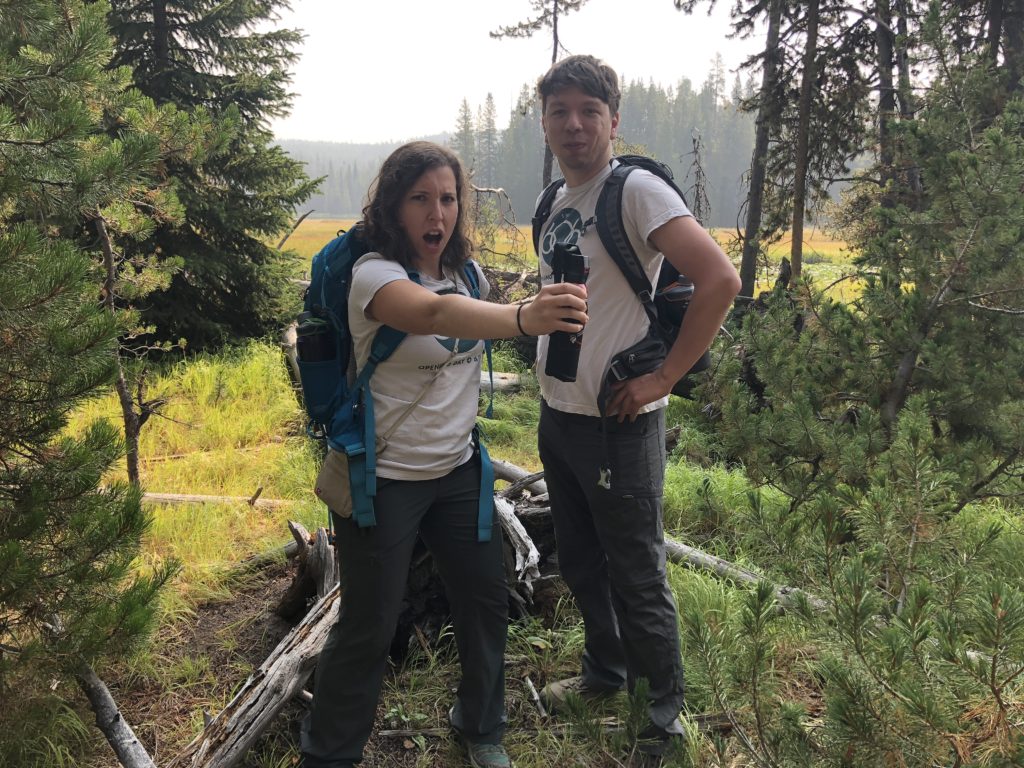 After refueling at a very 70s retro Canyon Village cafeteria with lunch followed by ice cream (because duh) we headed on to magnificent view points and many many stairs down to the brink of the Lower Falls.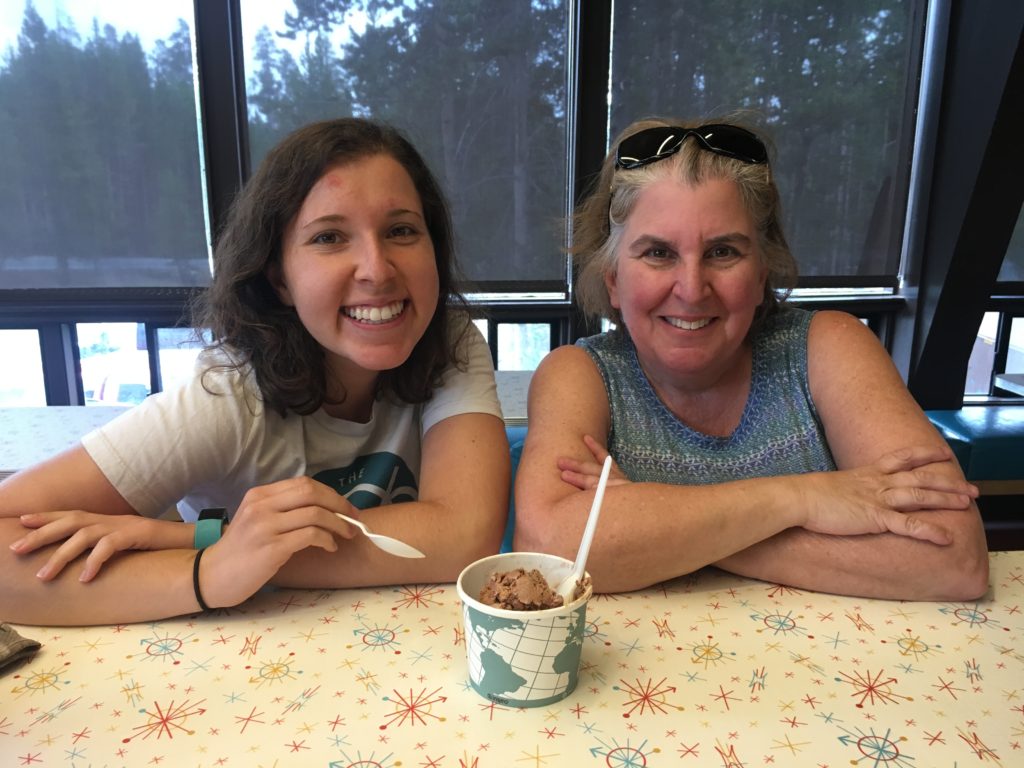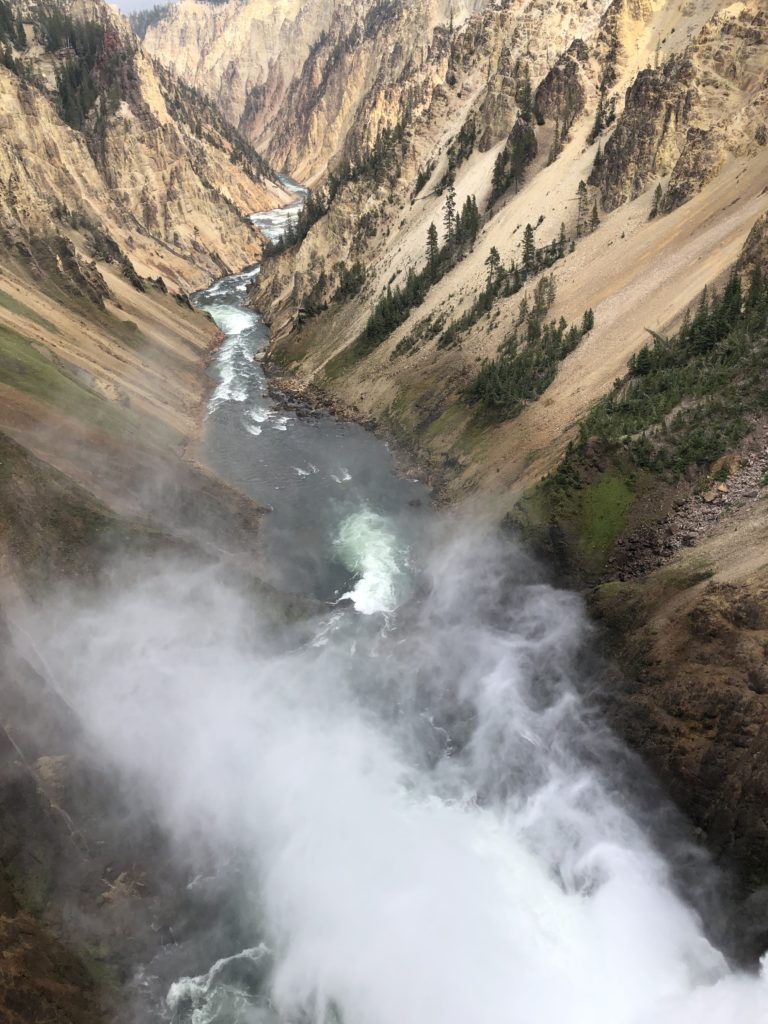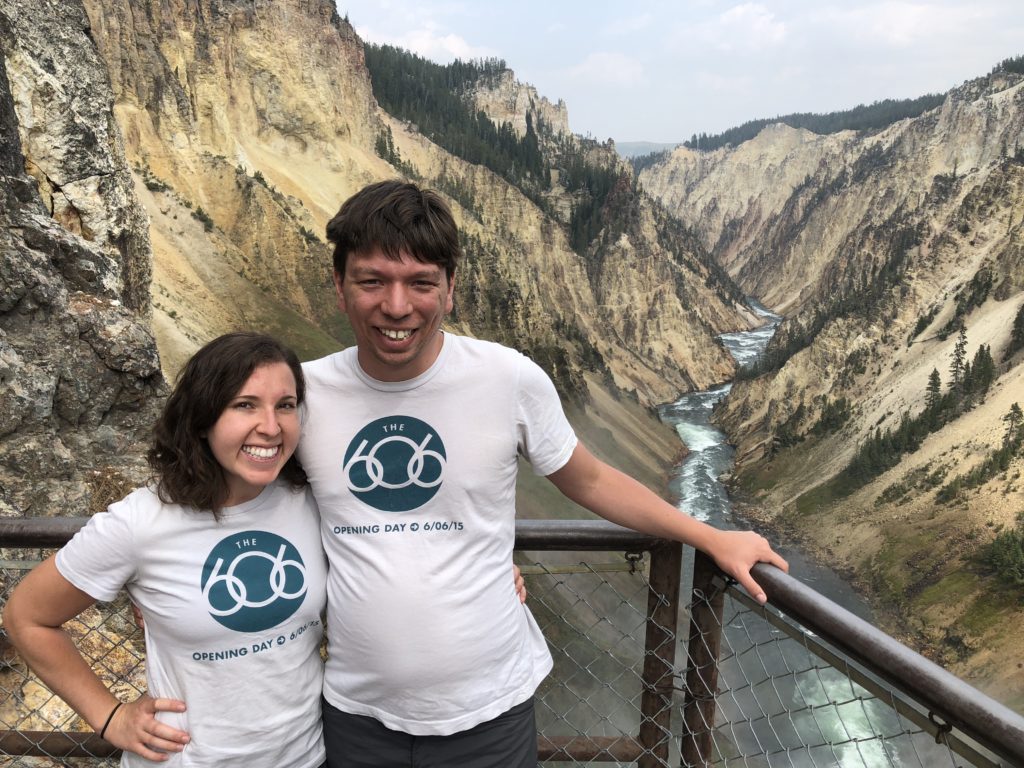 We headed out of the park this time to the north entrance, as we spent our last two Yellowstone nights in Gardiner. Highlight of this drive: the approximately 20 miles of unpaved road on which I refused to drive more than 20mph and therefore led quite a long line of car-lings. But hey, I'm still here to tell you about it 😉
Exiting (and re-entering the next two days) through the north entrance meant we finally saw the famous Roosevelt Arch! I'm not exaggerating when I say tears started to well up as I was standing beneath that arch. "For the benefit and enjoyment of the people." What a different time we live in…it is incredible to think what government can do if we allow it to.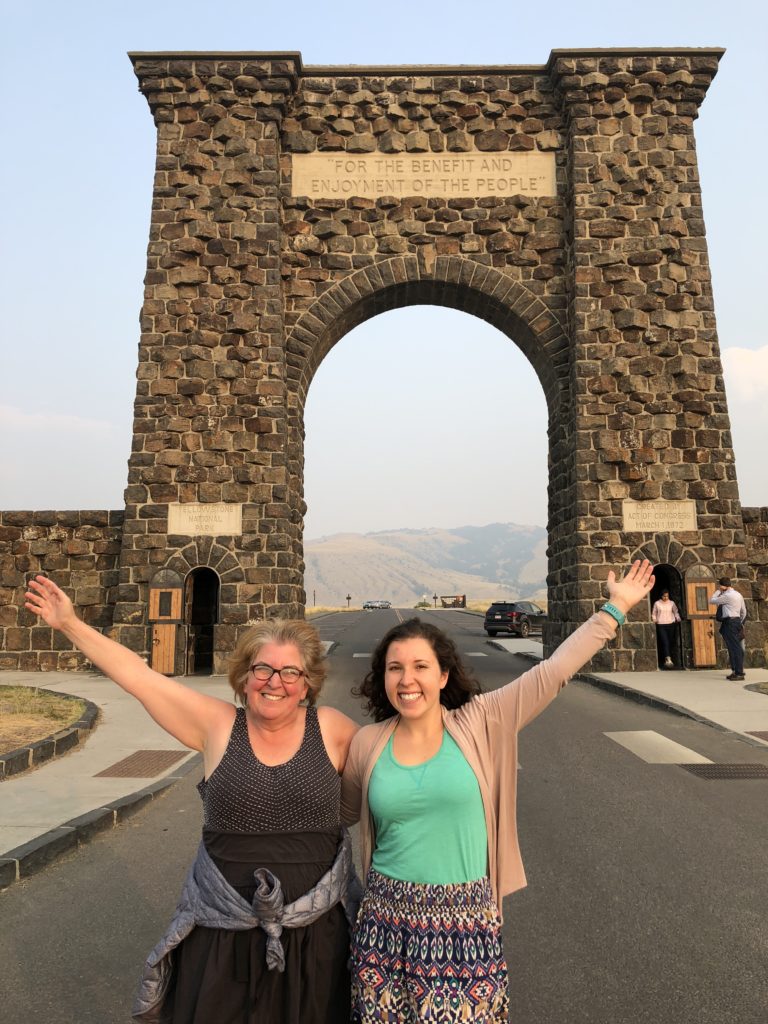 Gardiner was another lovely small town that provided easy access to the park, great morning runs, and the delicious Wonderland Cafe at which we ate dinner, breakfast, and then lunch consecutively.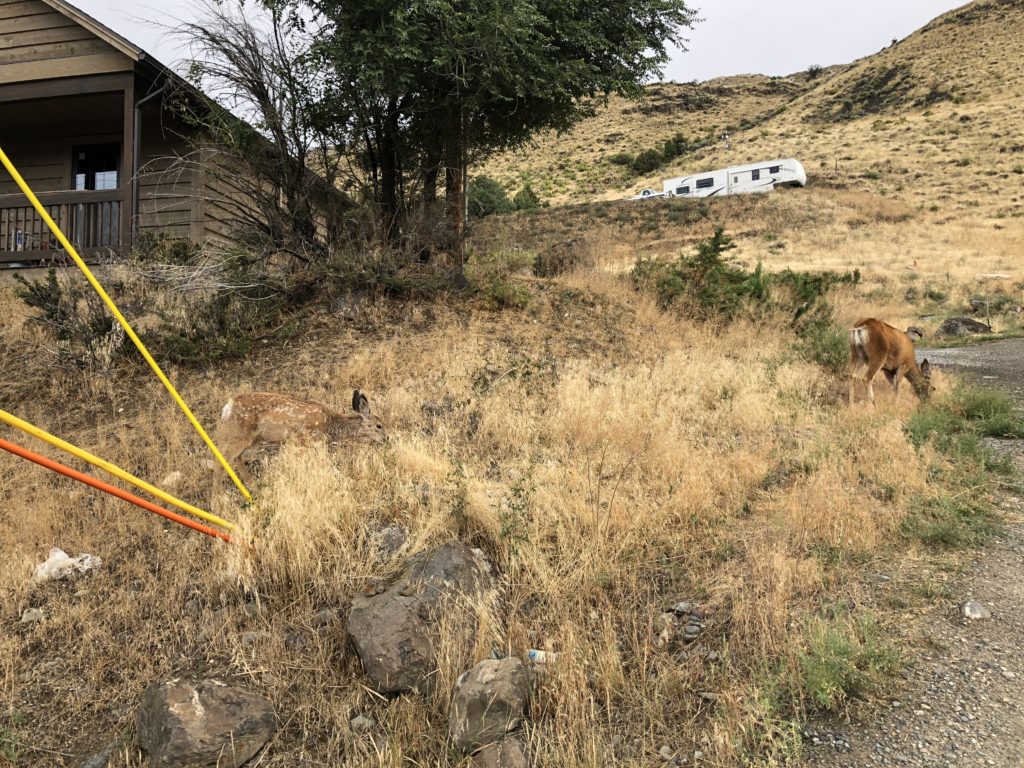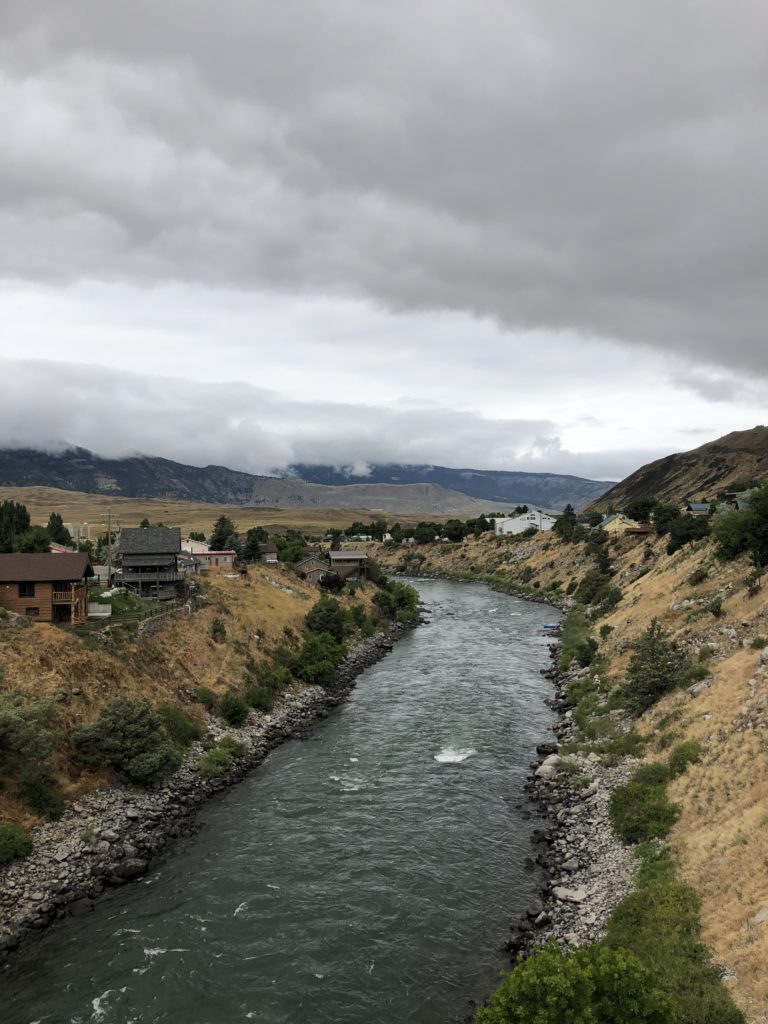 On our first morning in Gardiner we drove just 15 minutes into the park and hiked the Beaver Ponds trail. We didn't see any beaver, but we did see a snake for the third time this trip…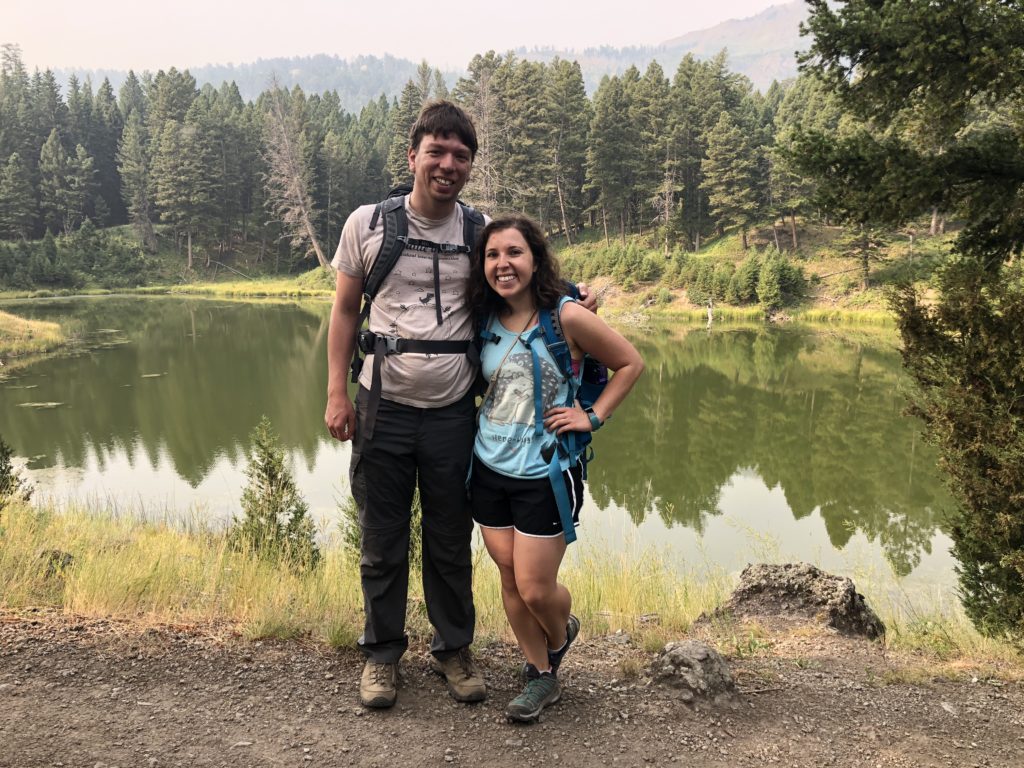 After the hike we headed back to Gardiner and donned wet suits for our afternoon of white water rafting. Brody (our guide) definitely regrets saying he prefers groups that chat with him to silent ones…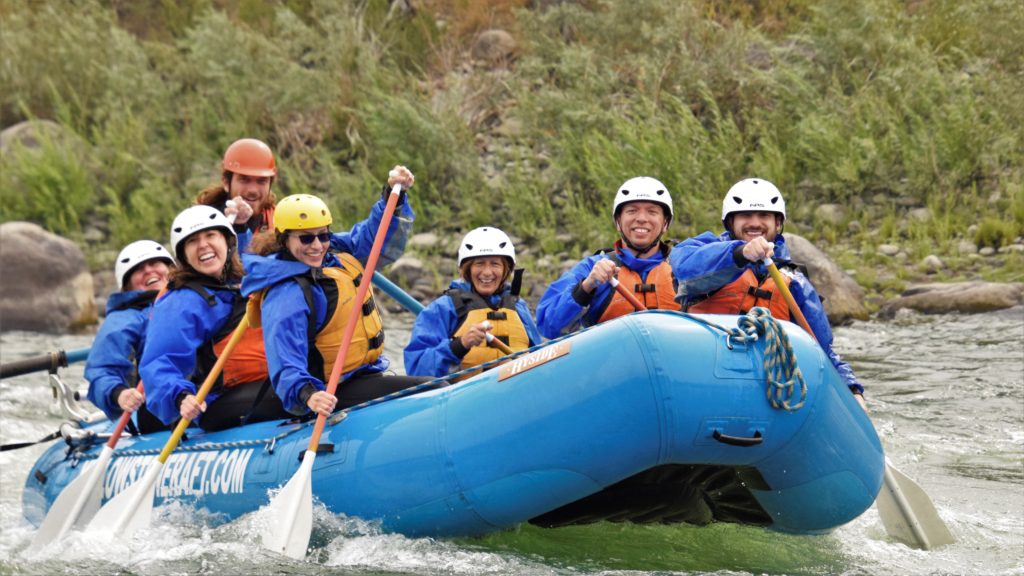 On our last morning in Yellowstone we headed back to Mammoth Hot Springs to properly walk the boardwalks and view the incredible landscape before heading off to Bozeman.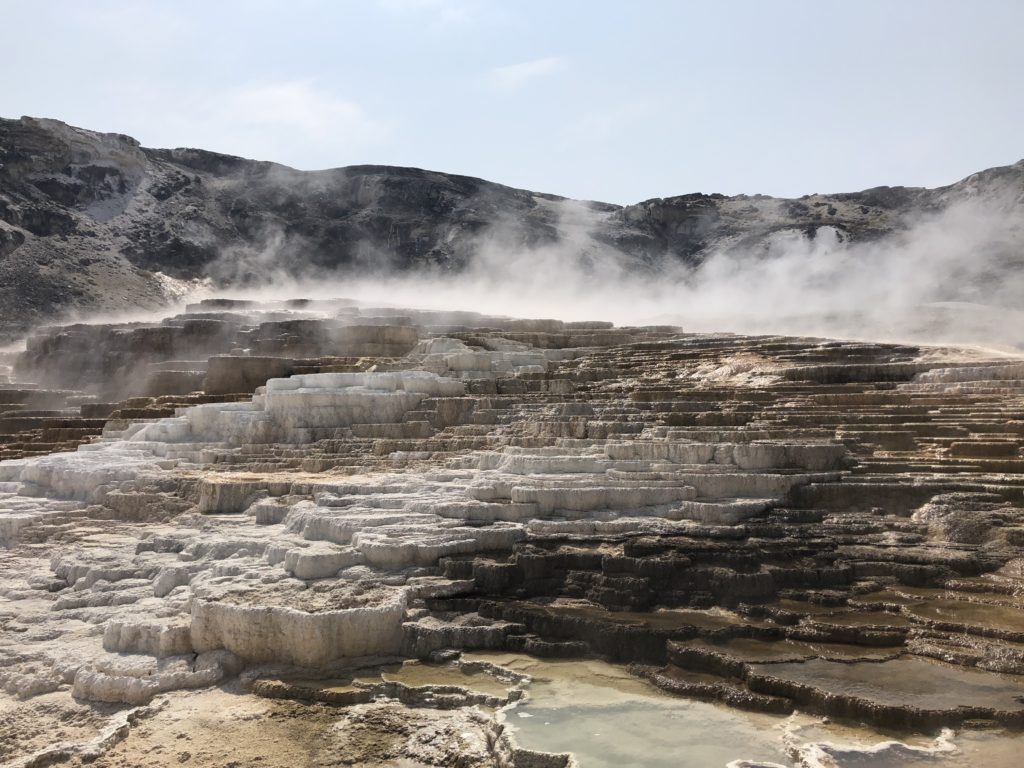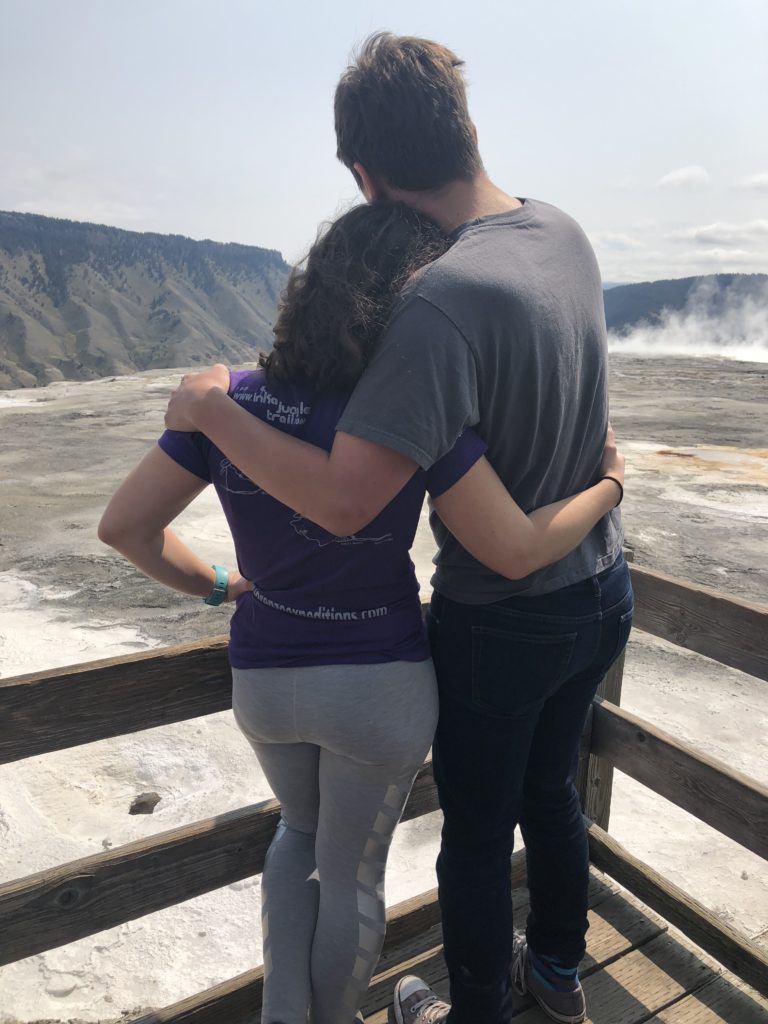 Bozeman is a great town with fantastic city running trails, helpful waiters, and Blackbird, home of the best wood fire oven baked bread that ever existed (thanks to Carolyn for the recommendation). After another eventful night of my mom and Gilly sharing bunk beds (see photo below), we bid farewell to my mom early the next morning and then head out to hike the Triple Tree Trail. Having beautiful hiking trails just a ten minute drive from downtown really made me miss California…

After Bozeman we headed to our furthest point north: the Lewis and Clark Caverns State Park. I was slightly worried about visiting a state park after two incredible national parks, but that worry was completely unnecessary. The Caverns are incredible…the two-hour ranger led tour into the depths of the caverns was fantastic, and I only slipped and fell once, so all in all a great excursion.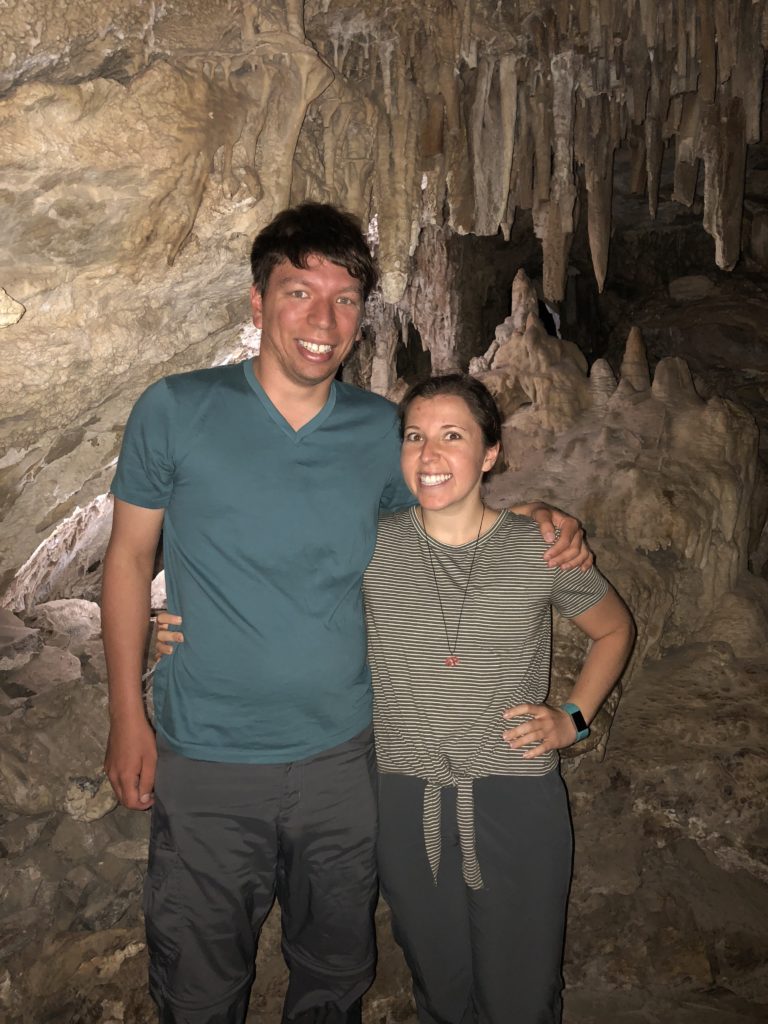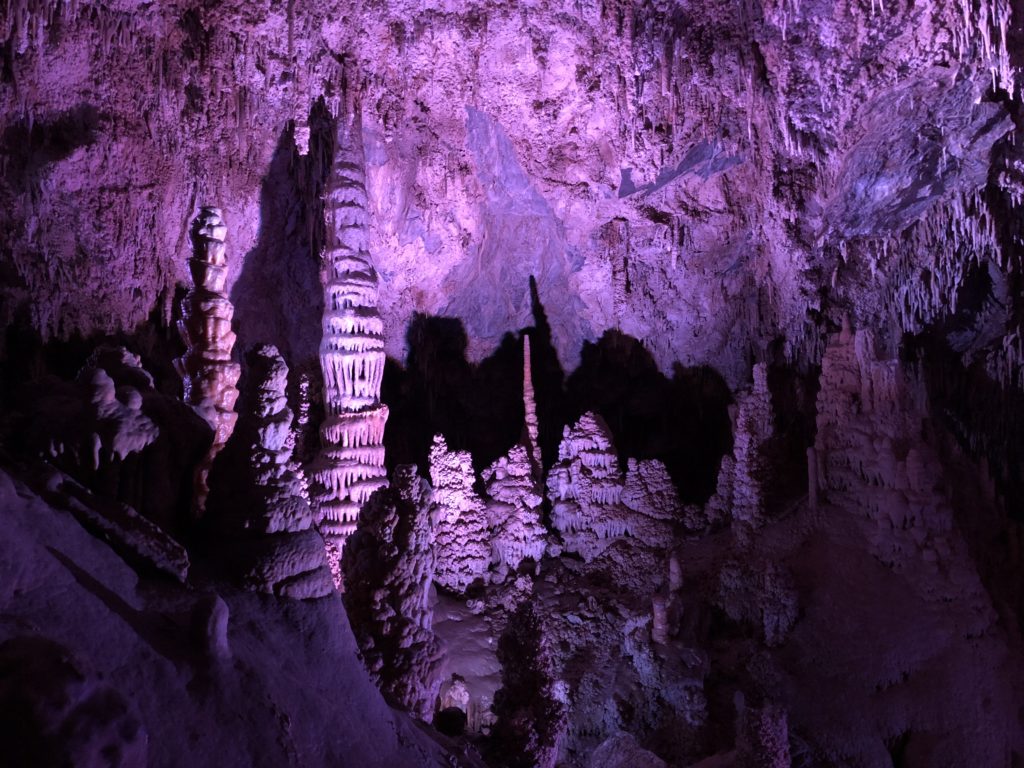 After the caverns we began our southward drive back to Salt Lake City. We did an overnight stop in Idaho Falls, home to the unexpected Japanese Friendship Gardens, before making one final pit stop at the Idaho Potato Museum before arriving in Salt Lake City for our final night.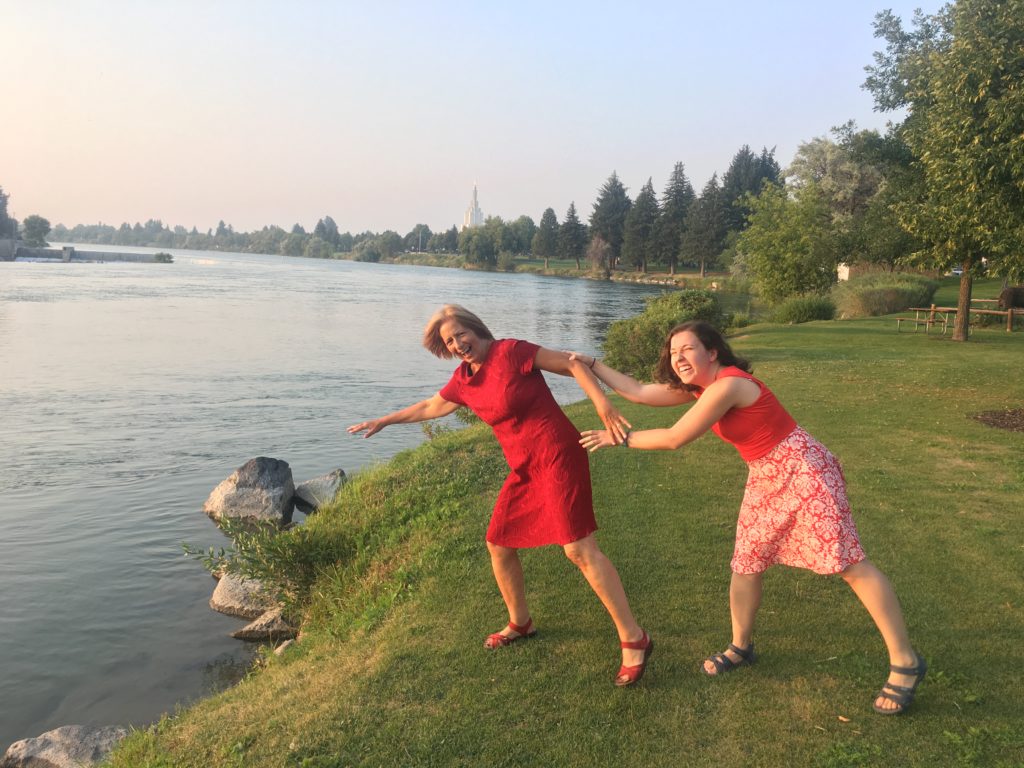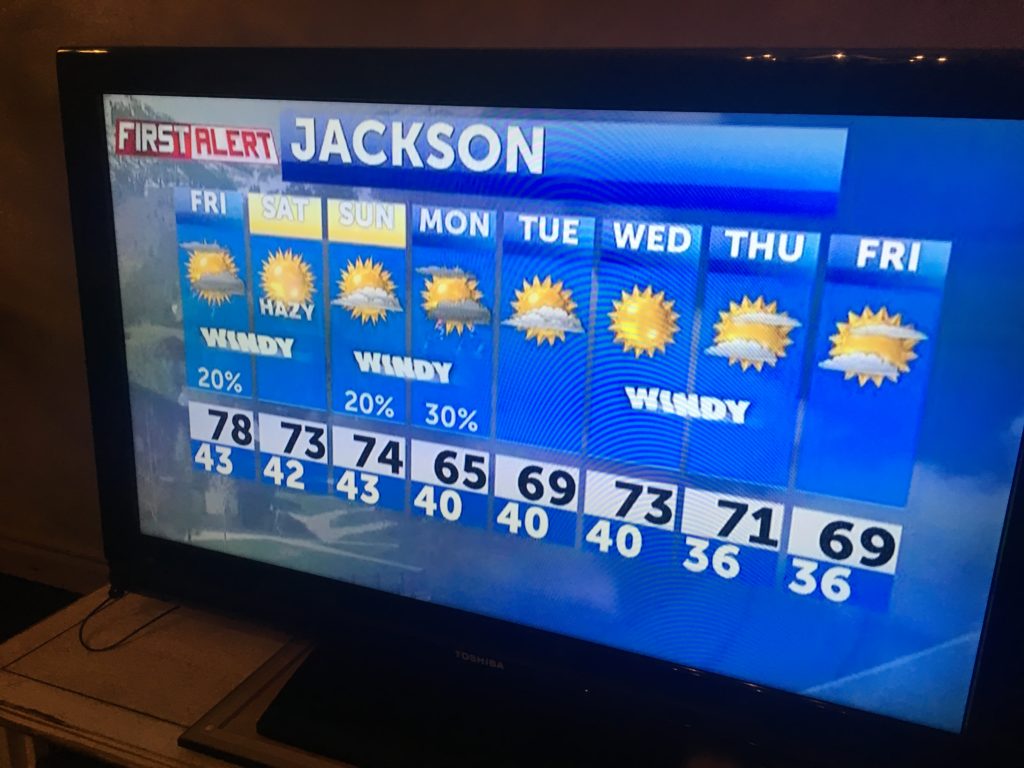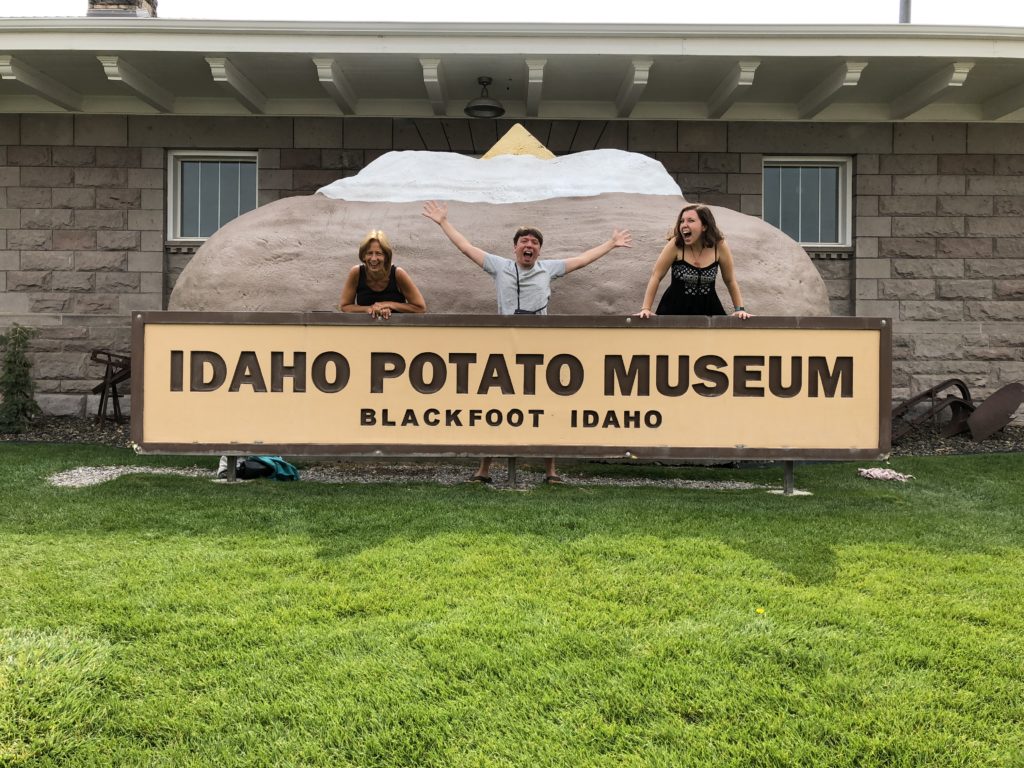 Salt Lake City was…interesting. I can't really put my finger on it, but walking around town–while lovely–definitely exuded a Stepford Wives-ey vibe. We visited the State Capitol Building, the famous Mormon Temple and Tabernacle, and, most importantly, had the best Italian food while cheers-ing our last night.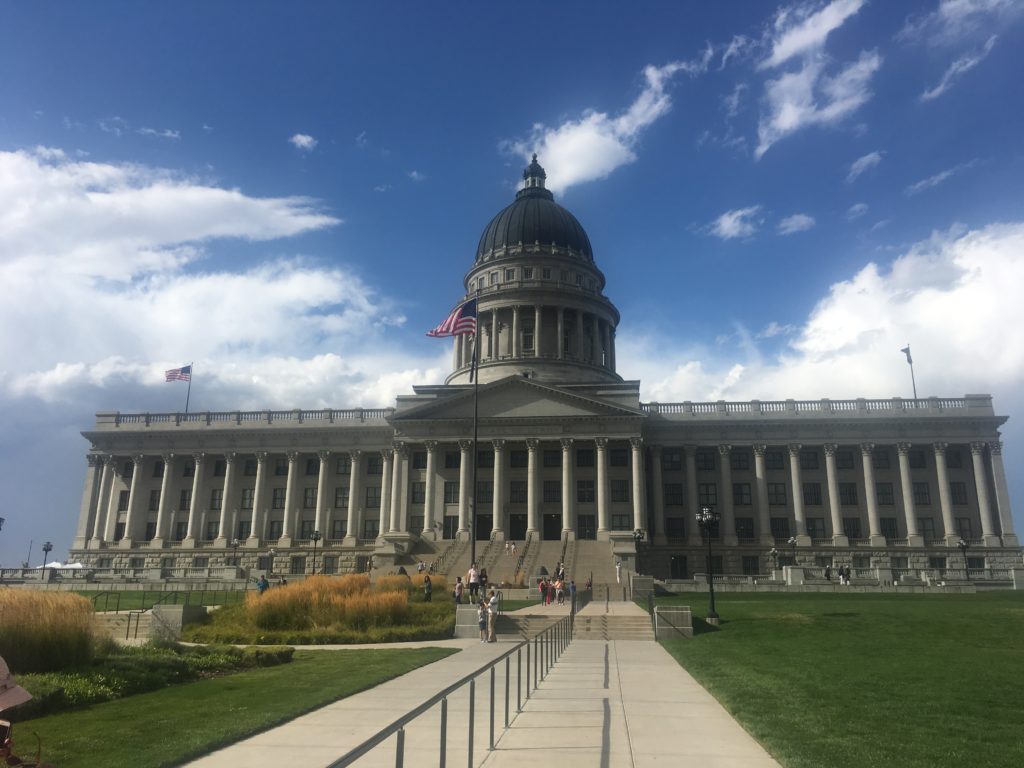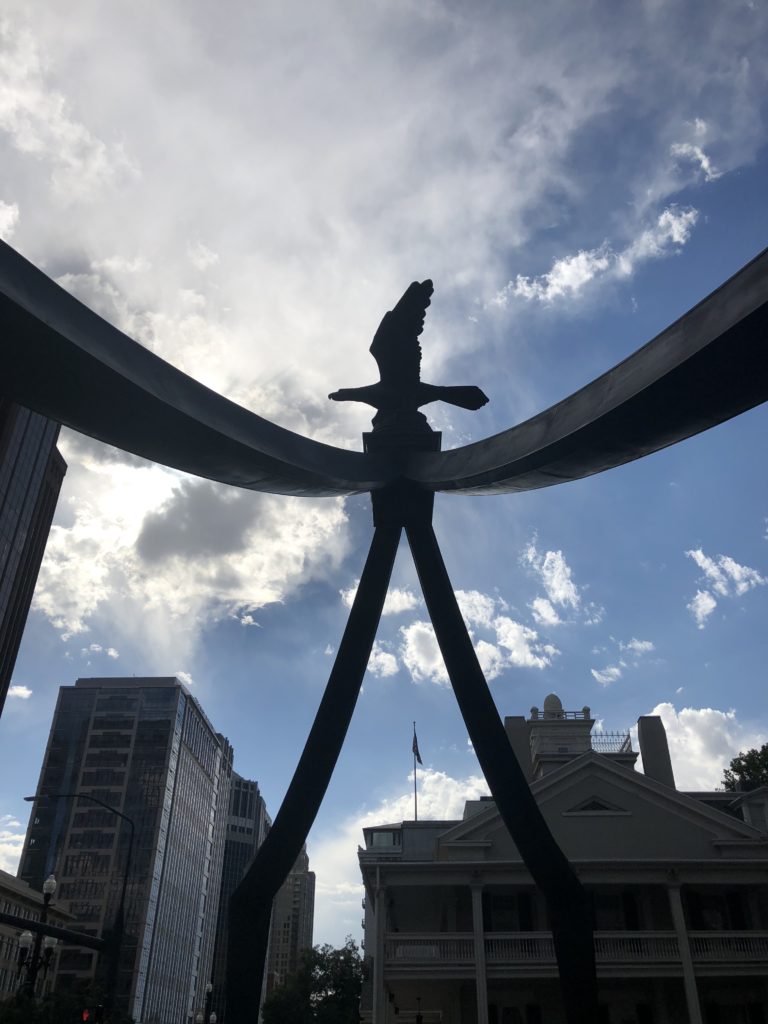 And because this wouldn't be a Dom and Randi trip without public transportation….after dropping off our rental car downtown, we hopped on the tram to the airport.
This really was a dream adventure come true!