Ever since I learned the colors in Spanish at our community center at age 5, I've wanted to go to South America. Contrary to satiating that desire, though, our 10 days in Peru and Ecuador only justified my long-held want to visit the continent, and now I am already thinking about where I want to go next (currently thinking Patagonia in Argentina and Chile). But first: my 10 days in Peru and Ecuador.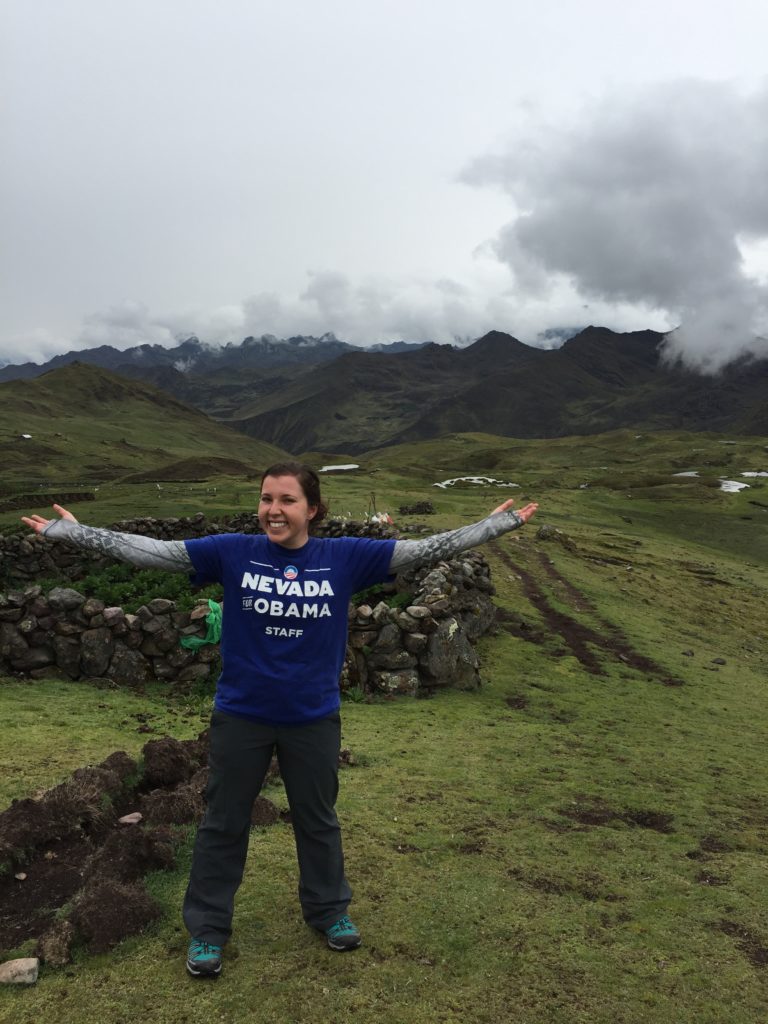 Although my splitting headache from altitude sickness persisted throughout the trip (Cusco sits 11,152 feet above the sea), so too did my amazement at the landscape and the cultures that surrounded us. In the brief drive from the airport to our lovely B&B, I spotted two themes that would continue throughout Peru: dogs everywhere and frighteningly narrow streets that clearly are only meant to be one-way but are, in fact, two-ways.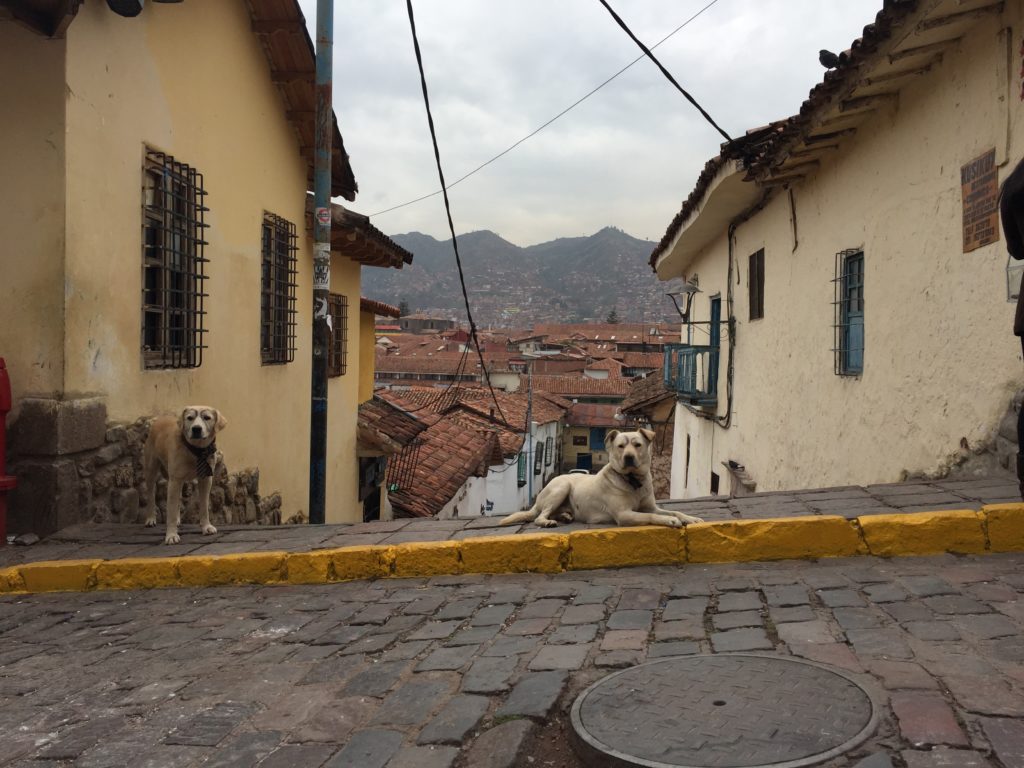 While acclimating to the altitude, we (very slowly) wandered around Cusco, pausing in the Plaza de Armas to marvel at the Spanish architecture after snaking through the central market, careful to limit nose-breathing while passing various dead animals. We then played Race for the Galaxy while watching dusk engulf the city – our B&B nestled in one side of the mountains provided us a view of the city lights unfolding in front of us, and it is this view that distracted my play, leading Dom to victory. Rude beautiful Cusco.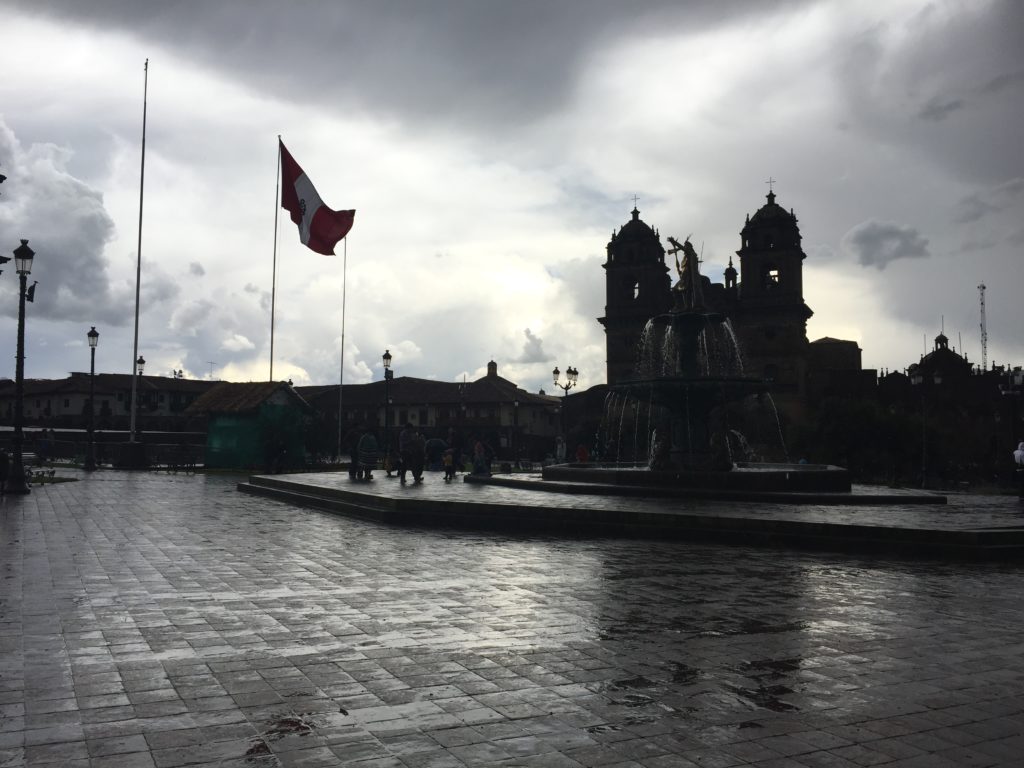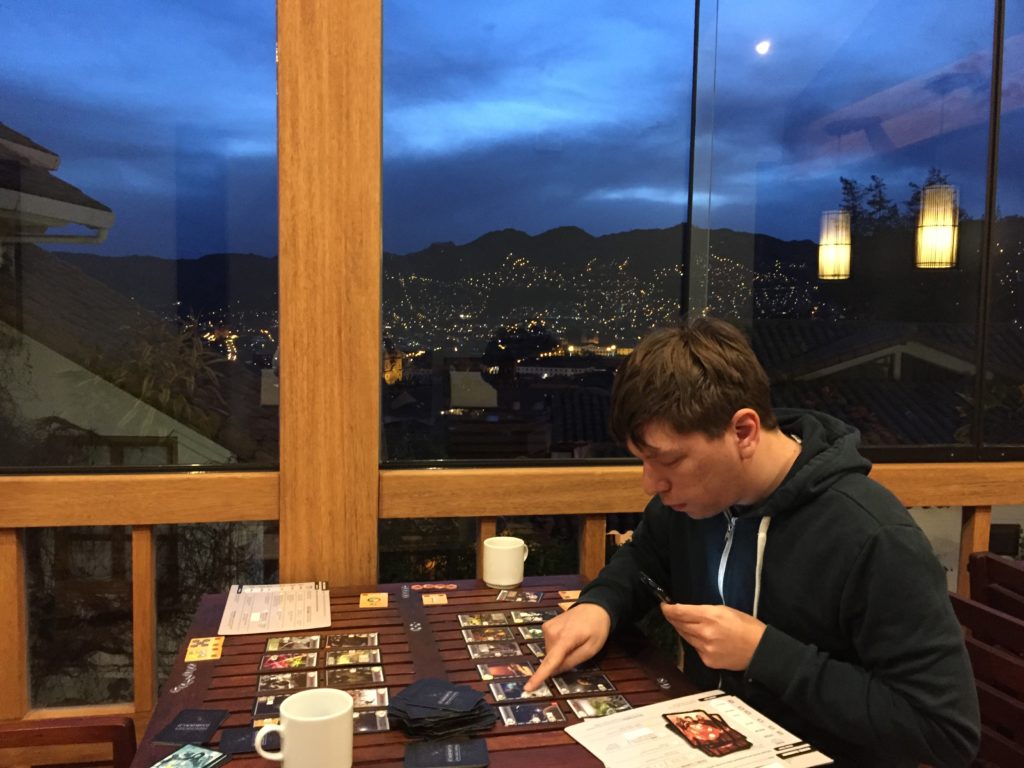 We also enjoyed a half-day City Tour in Cusco, giving us our first sneak-peak of Incan ruins. When the Spanish conquered Cusco in 1533, it was the vibrant capital of the Inca Empire. The Spanish built on top of their beautiful (and, more importantly, earthquake-resistant) stone architecture, but the Incan architecture has withheld the test of time, and some of it still exists in the city center, along with more intact remains at Saksaywaman, a citadel located on a hill looking down over Cusco.
Modeling our (fake) Alpaca

sweaters at Saksaywaman
But these remains are nothing compared to Machu Picchu, which we arrived at circuitously via the Lares Trek, a 30 km high-altitude trek through the Peruvian Andes. After a terrifying 3-hour car ride through sheer cliff-drop roads, we joined locals at the Lares hot springs and enjoyed the first of many amazing meals cooked by Andres (our chef) before setting off on our first day of hiking to Huacahuasi. We were huffing and puffing after the first five minutes of uphill (altitude is real!), and Bruno (our guide) knew he had his hands full. But we did not let Bruno down! After many rest stops, water breaks, llama crossings, and holy-shit-we're-in-the-middle-of-the-Andes-and-it-is-beautiful breaks, we made it to our first campsite.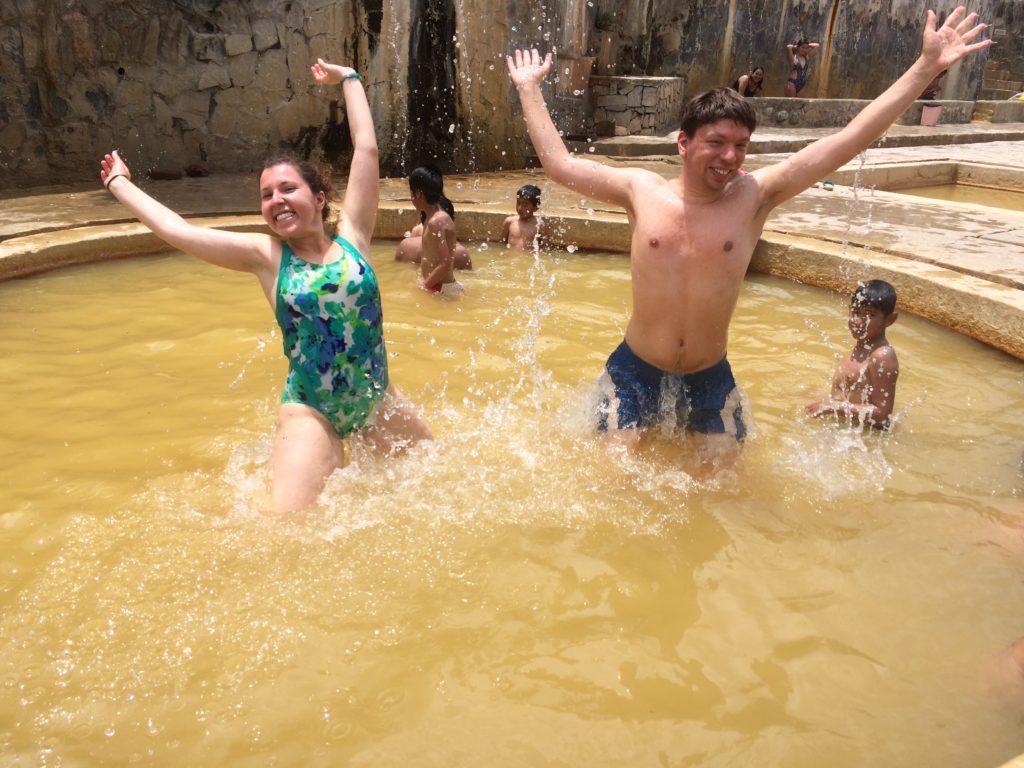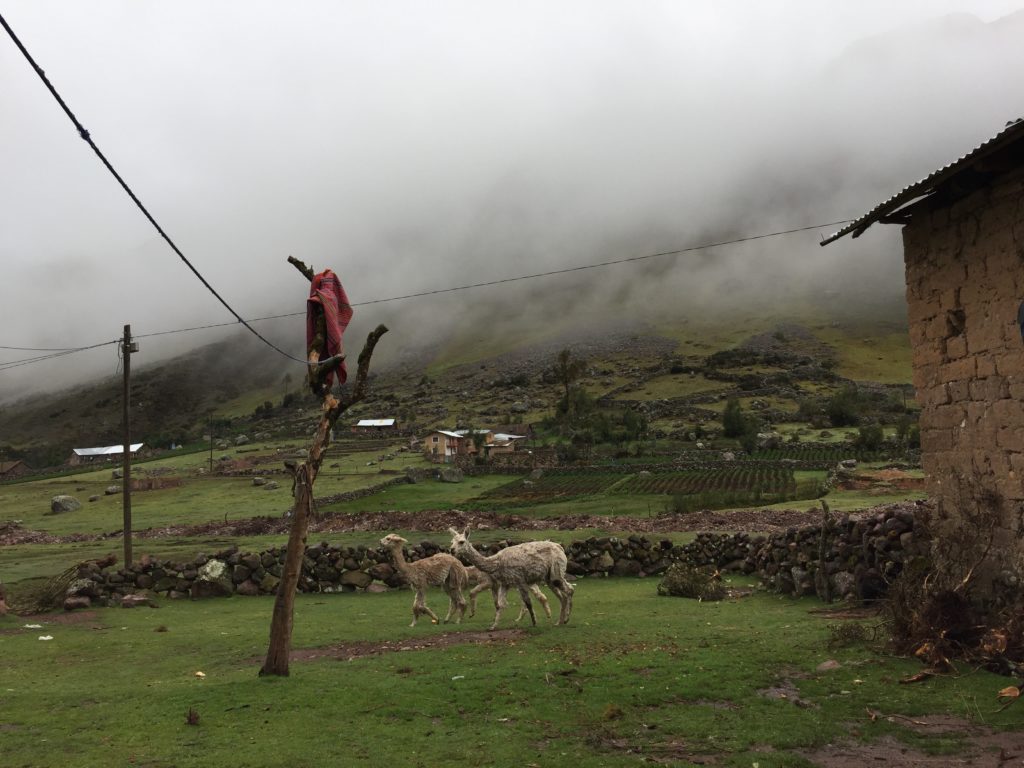 Huacahuasi is a rural town of about 200 people, and many of the children greeted us upon our arrival as we handed out sweets and attempted to learn a little Quechua (the indigenous language of Peru). Andres and the two porters from Lorenzo Expeditions (the incredible tour company we used for this trek) had already set up camp in the village, allowing us to collapse inside of our tent for a couple of hours before eating dinner under flashlight (no electricity in the village) and then drinking some cinnamon tea and rum to knock us out. Unfortunately for us, the massive thunderstorm seemed to render the drinks' powers moot, and we woke up terrified in the middle of the night as the rain pounded on our tent and the lightning seared our eyes. I now know why the indigenous people believed the sun and rain and thunder were gods.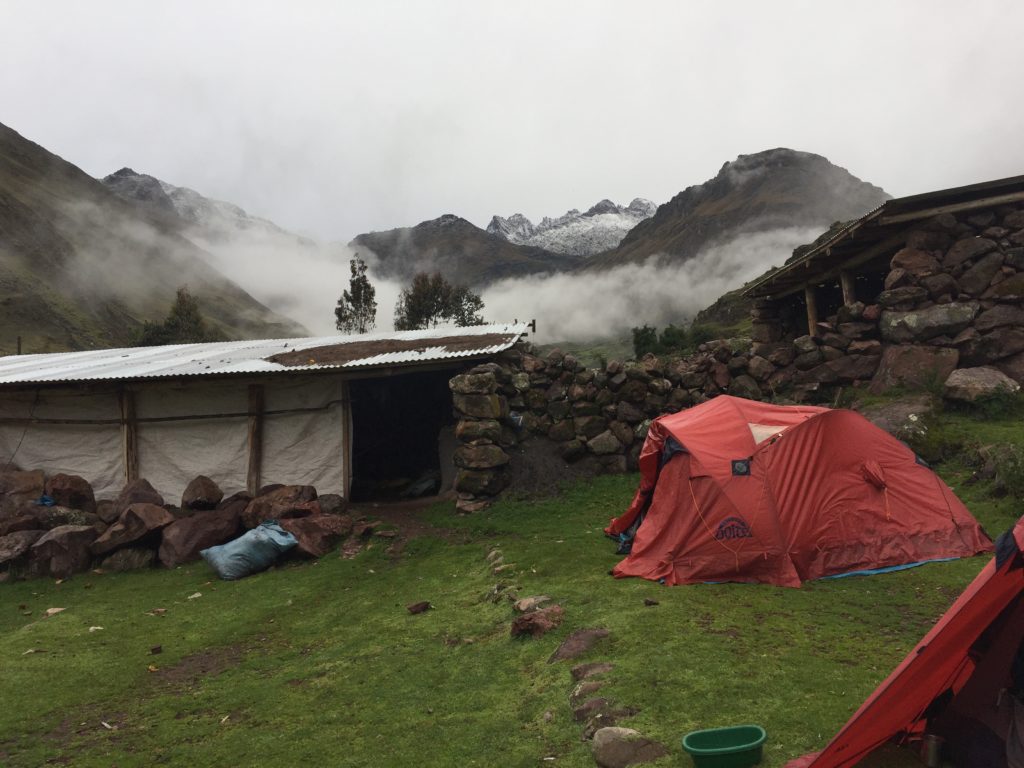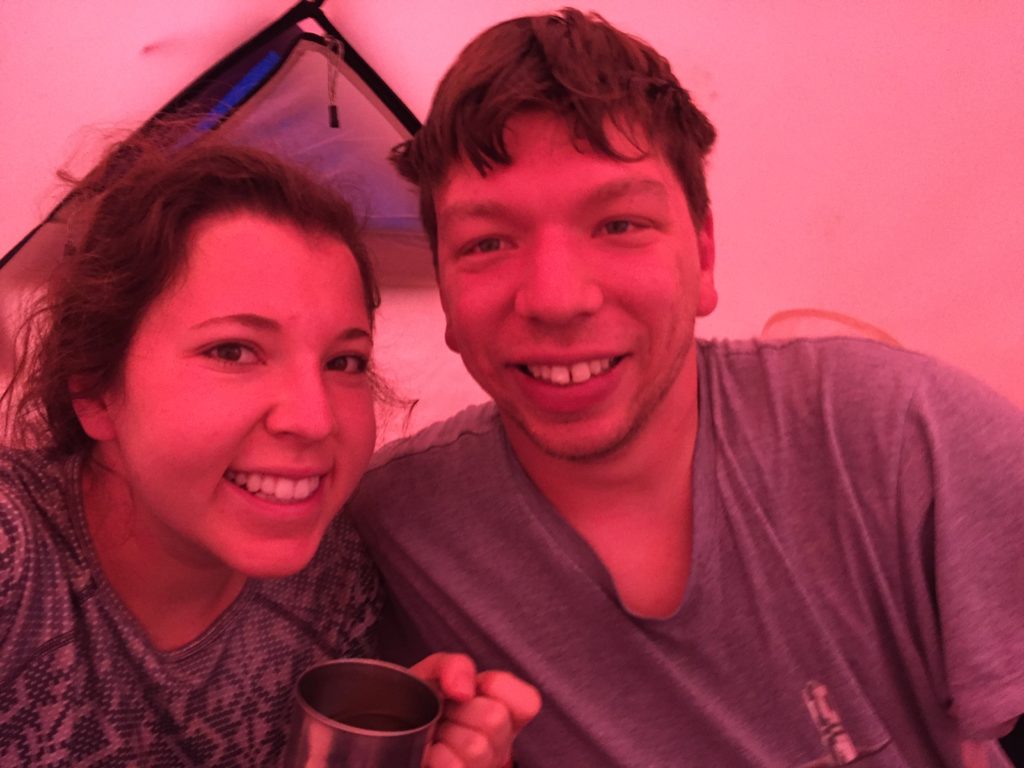 We set off at 7 AM for the hardest leg of the trek, a continuous uphill for four hours until our summit at 14,435 feet at the Ipsaycocha Pass. Although my heart was pounding the entire time, the breathtaking views — along with a village dog that accompanied us the entire way — kept me moving. We were literally alone, surrounded by green mountains, rocky streams, heavy clouds, alpaca herds, and the occasional stone hut and indigenous passerby dressed in vibrant floor-length skirts, bidding us a buenos dias. I know I can't fully convey what this feels like, but suffice it to say that on more than one occasion I teared up while simply looking around and realizing just how amazing our earth is.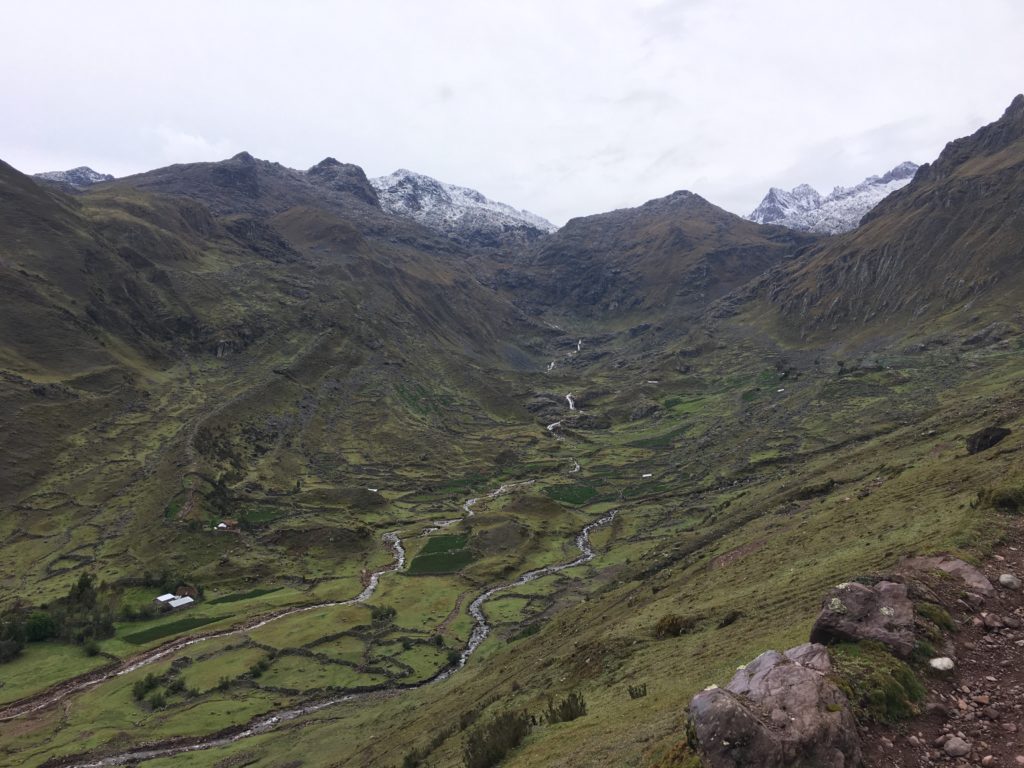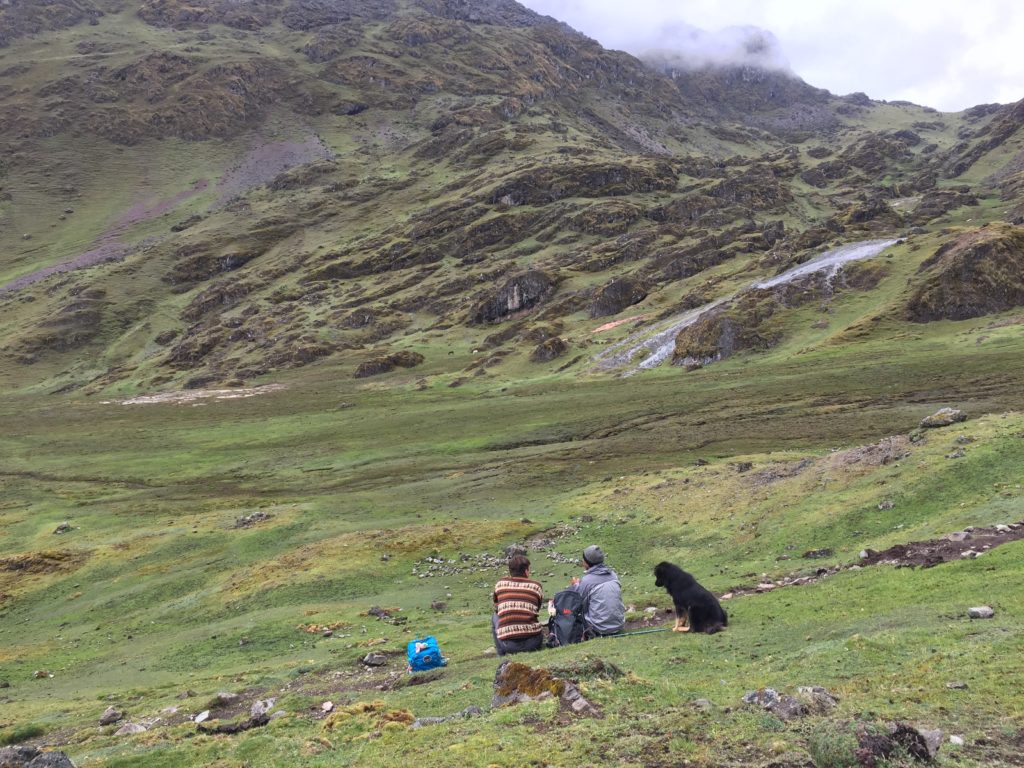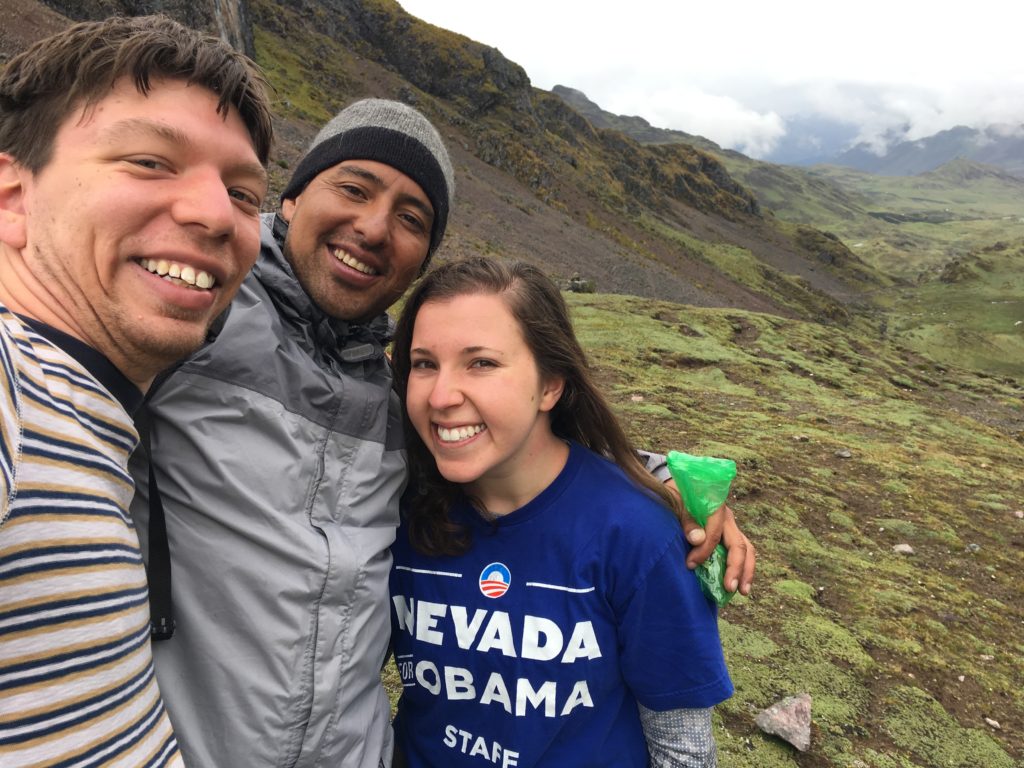 After our four hours of uphill, we happily increased our speed on the downhill, arriving at our camp two hours later in Andres' hometown. He generously opened up his home to us, and they set up our tent inside one of his huts- no more fear of being struck by lightning! As a reward for successfully completing the trek, and to rest up for Machu Picchu, we had a relatively easy next day. We hopped on a local "bus" to Ollantaytambo, climbed some Inca ruins, and then bid farewell to Andres before taking the scenic train to Aguas Calientes.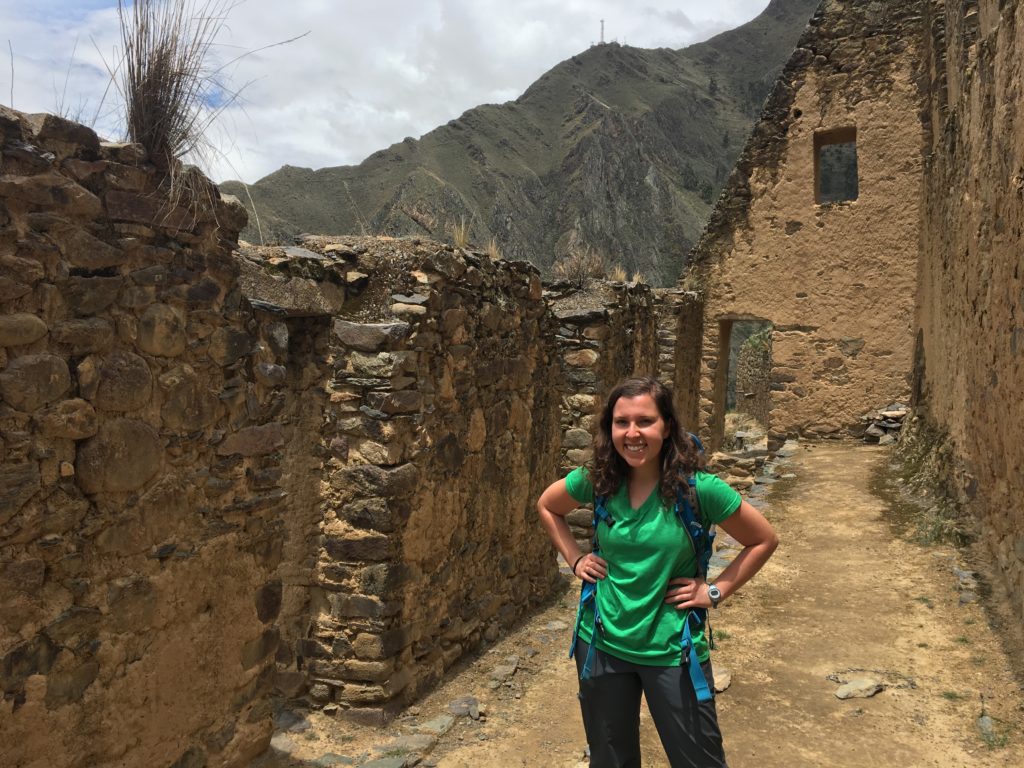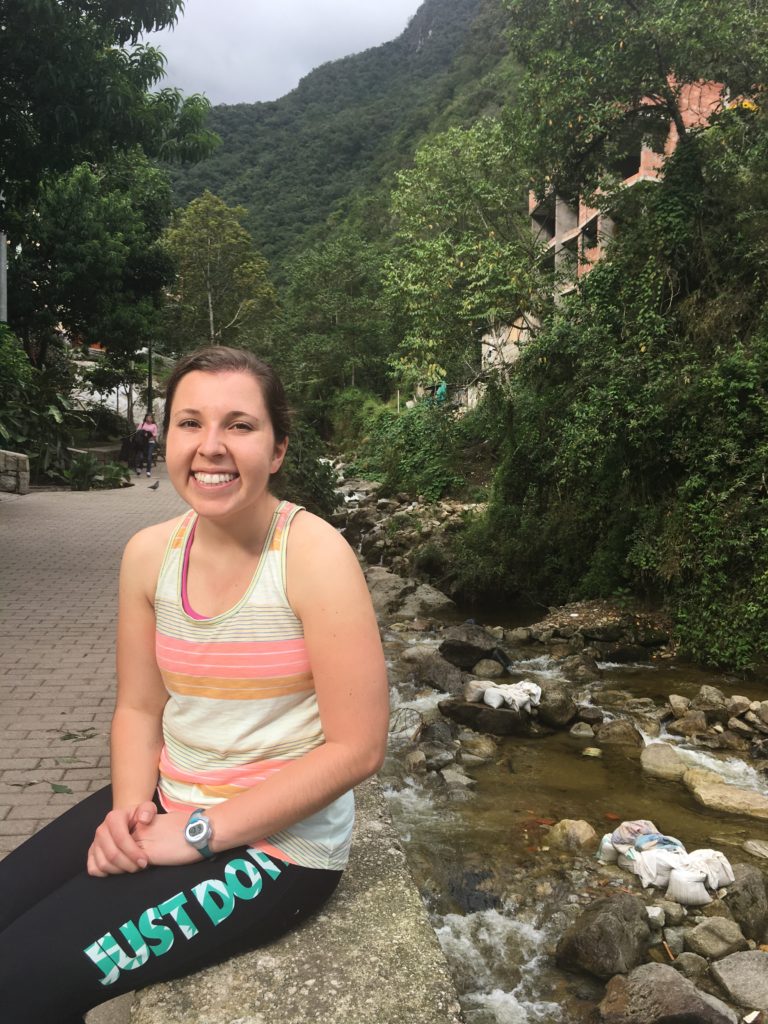 In Aguas Calientes, otherwise known as Machu Picchu town, we had an early night at a hostel before waking up at 3:40 AM to meet Bruno to be one of the first in line for the bus up to Machu Picchu. And one of the first we were! We made it onto the first bus at 5:30 AM and were inside the gates of the ancient city by 6:02 AM. Although we were literally hidden within the clouds for the first two hours, Bruno toured us around the ruins, explaining to us where their temples and rooms and gardens were located. This may be silly, but I don't think I realized that Machu Picchu was an entire city that escaped demolition since the Spanish just never found it. While the iconic areal picture shows its beauty, it fails to reveal its vastness. An entire city was hidden in these hills, and it's amazing to walk around it, gracing the same walkways that an entire lost culture did more than 500 years ago.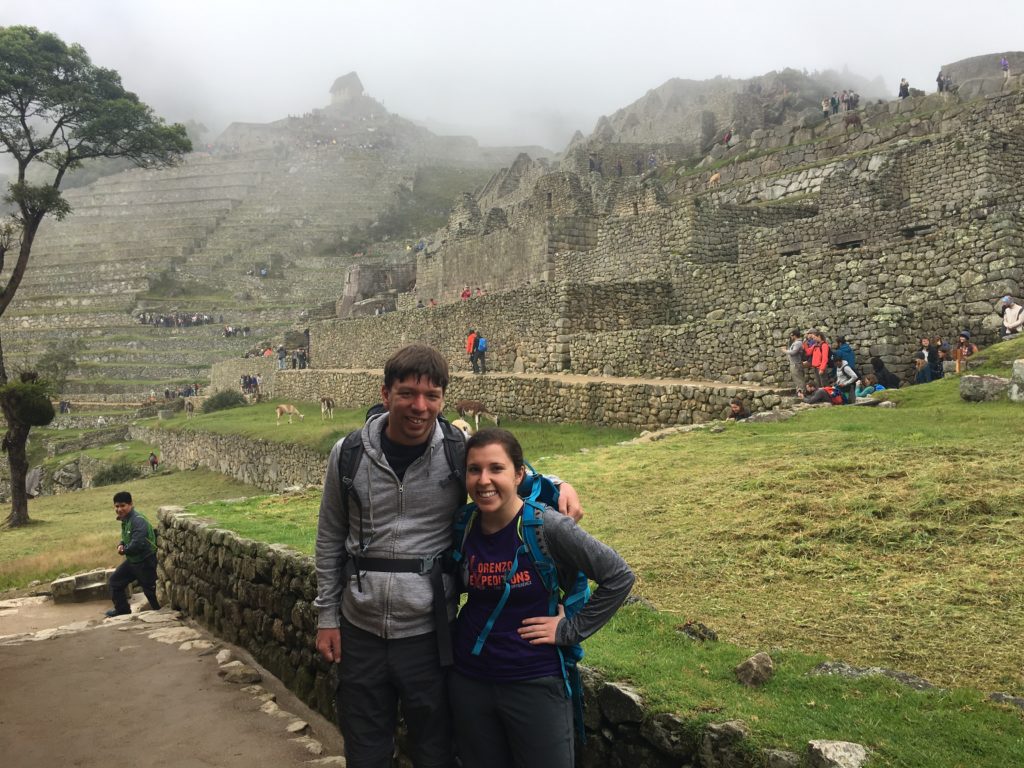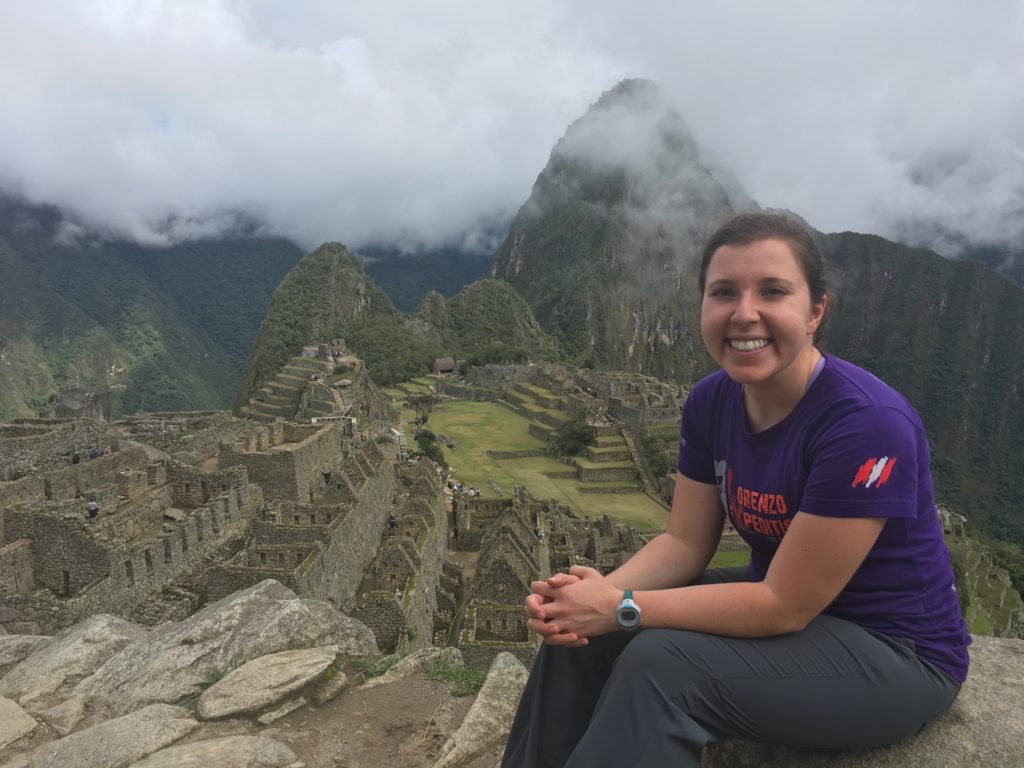 The highlight of Machu Picchu was hiking Wayna Picchu, a mountain towering 1,180 feet above the Incan ruins. Although the climb was ridiculously steep and sometimes slippery, the steel cables provided some security, as did the clouds that sometimes made all of our surroundings (including the sheer drop to our side) disappear.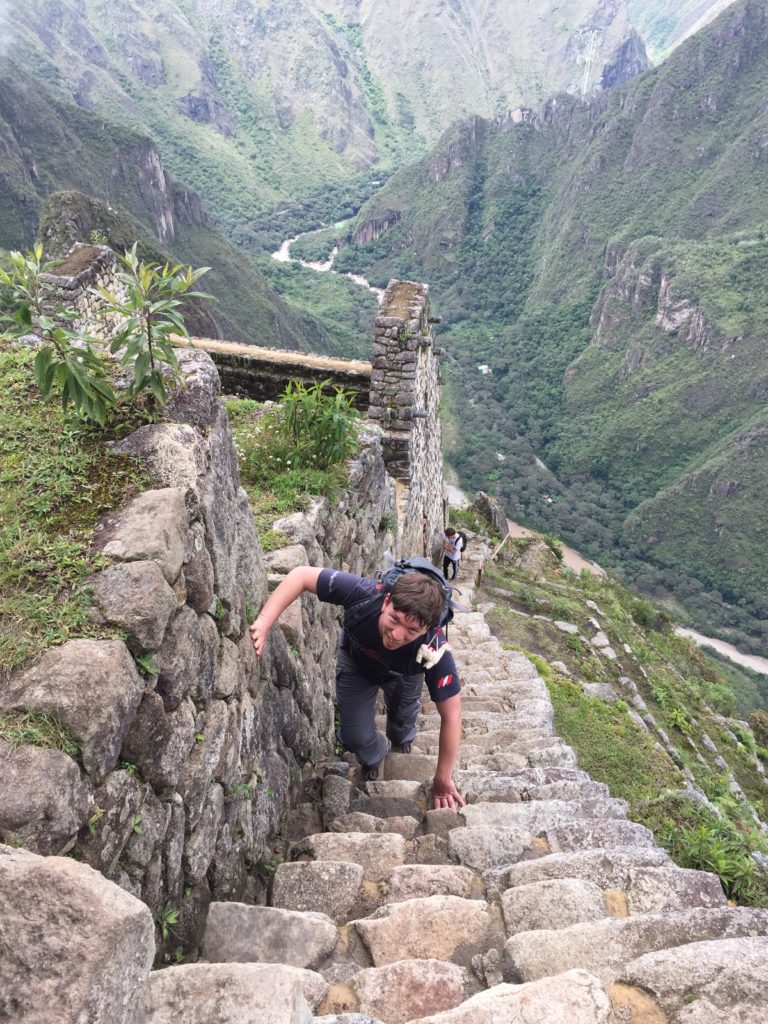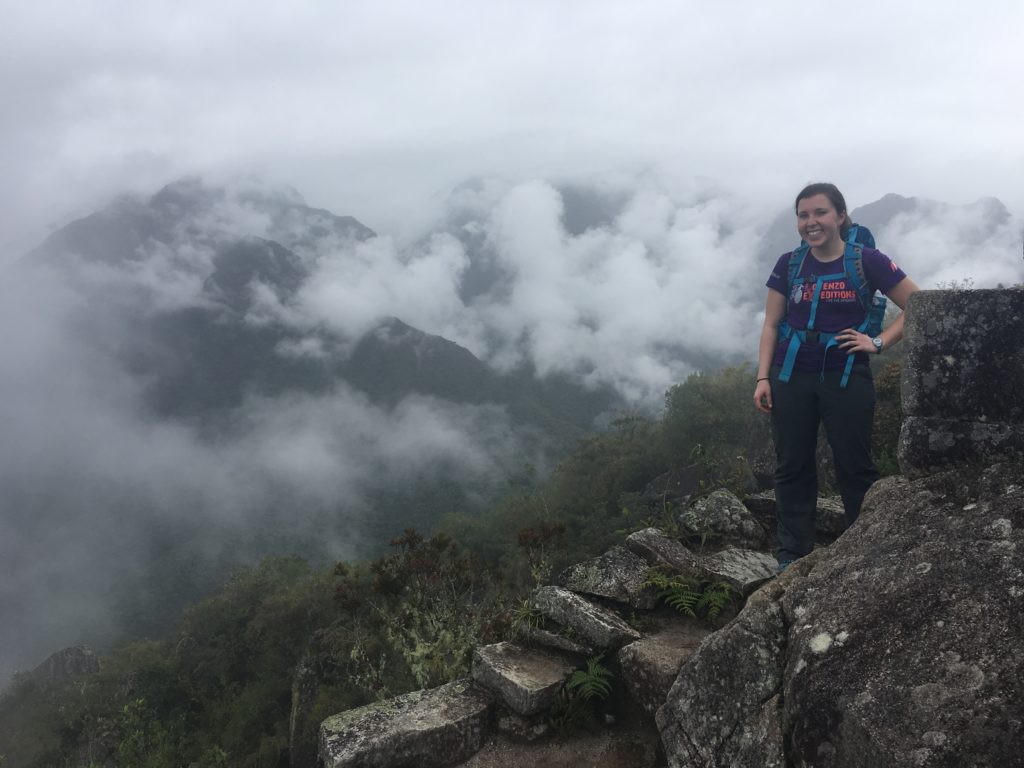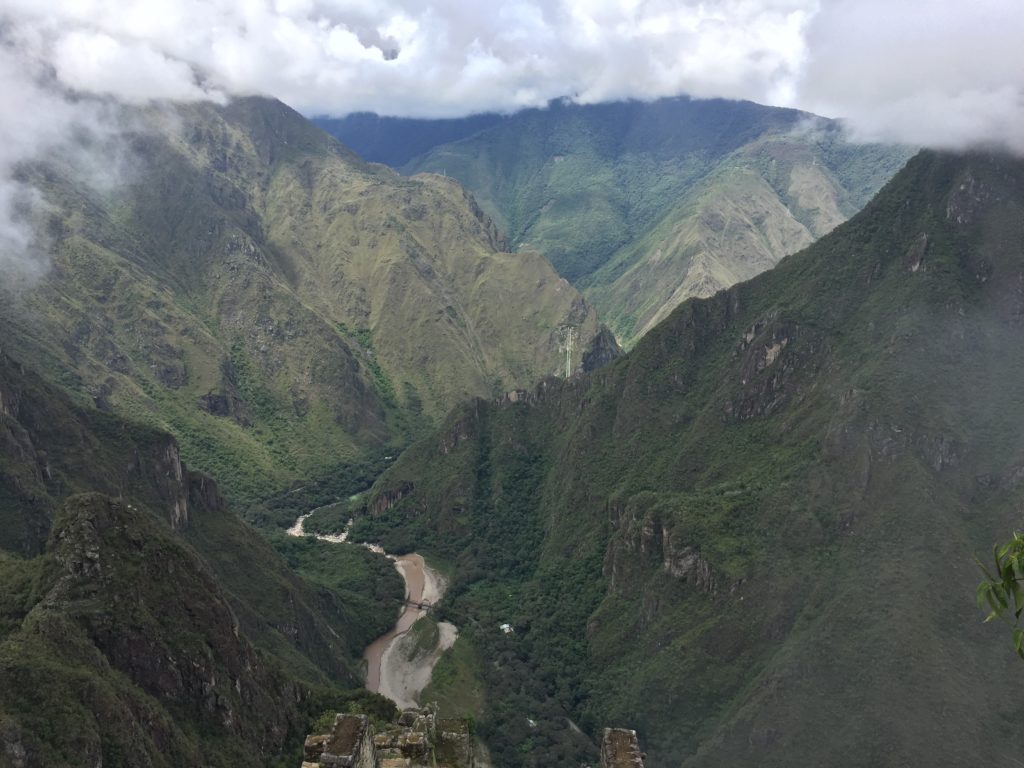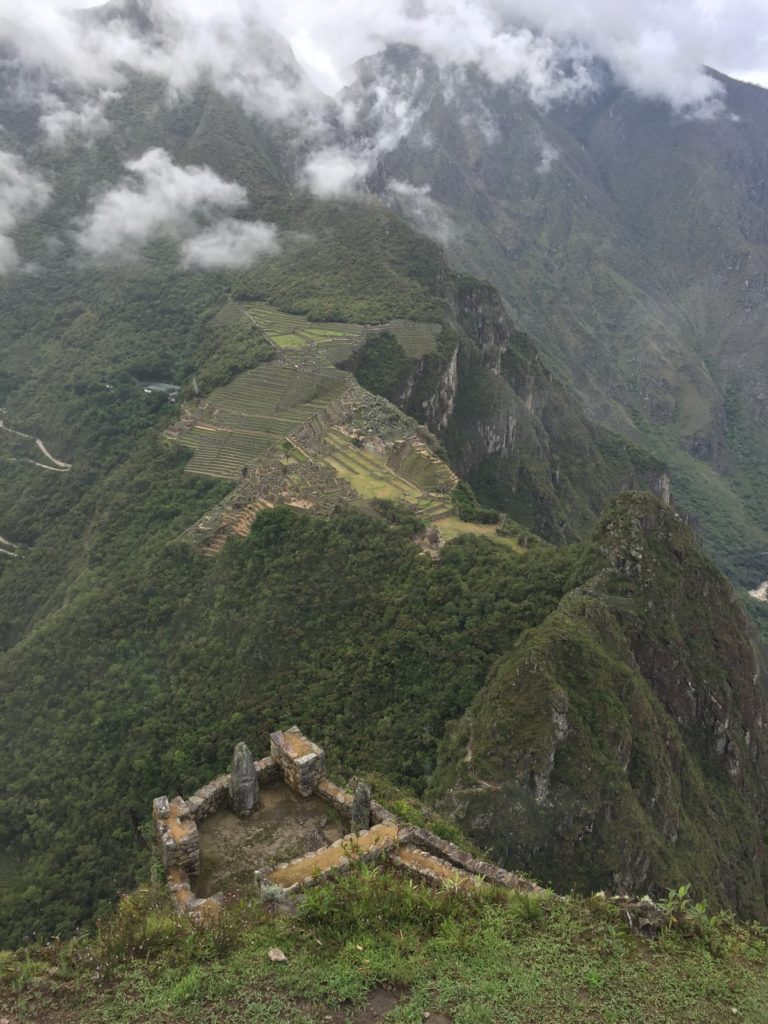 By 2:00 PM, we were already back in Aguas Calientes; 24 hours later, we were landing in Quito, exhausted but excited to explore another country. Quito was lovely, and although it may feel like the neglected younger sibling to Peru in our trip, I'm so glad we went. The vibrant Latin culture entrapped us from the moment we arrived on New Years' Eve, as young boys and men dressed as women and children ran in front of the cars, stopping the drivers and demanding coins in celebration of the New Year.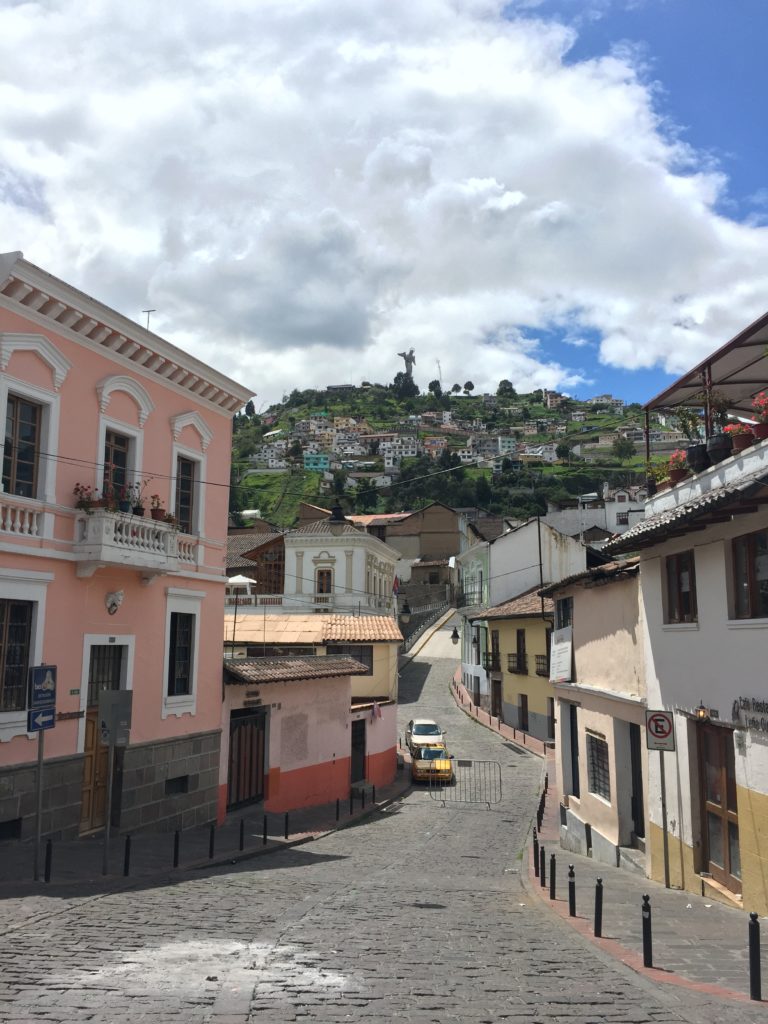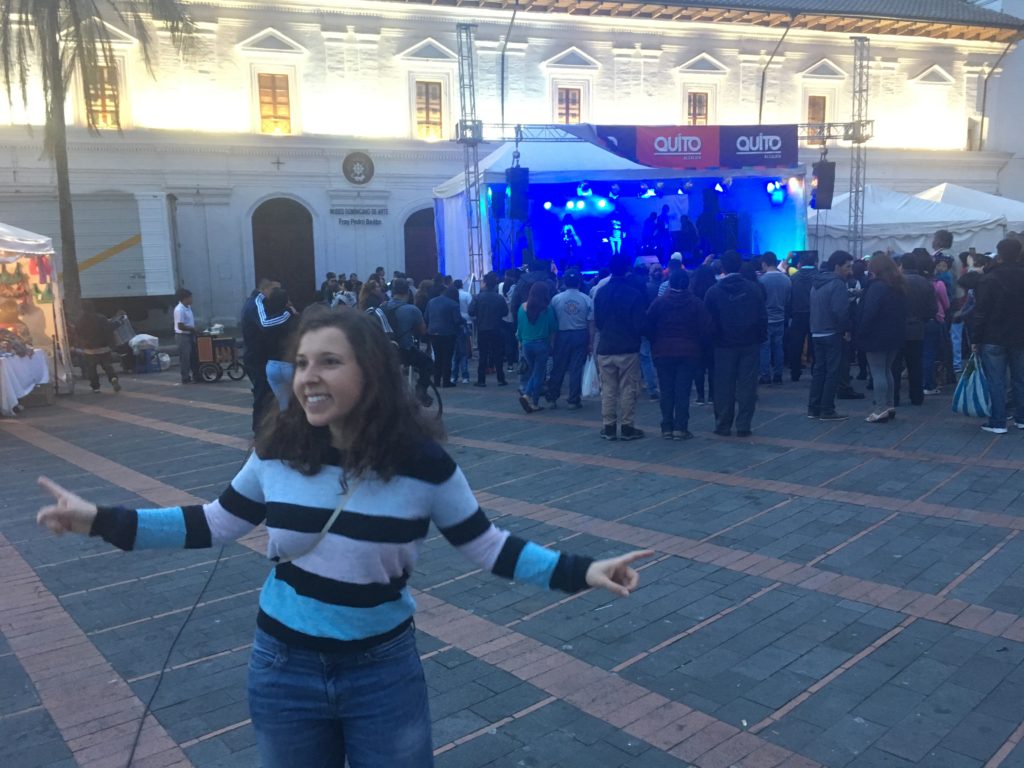 After a very lazy afternoon at our hotel, we walked around Quito's Historic Center, which is a UNESCO World Heritage Site. I fell in love with Plaza de Santo Domingo, where a group performed live rumba music and I couldn't help but dance along. Although we had a vague idea of staying up until midnight to ring in the new year, we decided we would be much happier in the new year if we went to bed at 8 PM. We were right.
In case we didn't have our fill of mountains before now, we rode the TeleferiQo cable car up to the east side of Pichincha volcano to reach an altitude of 13,000 feet. We wandered the trails and marveled at the dense expansive nature of Quito below.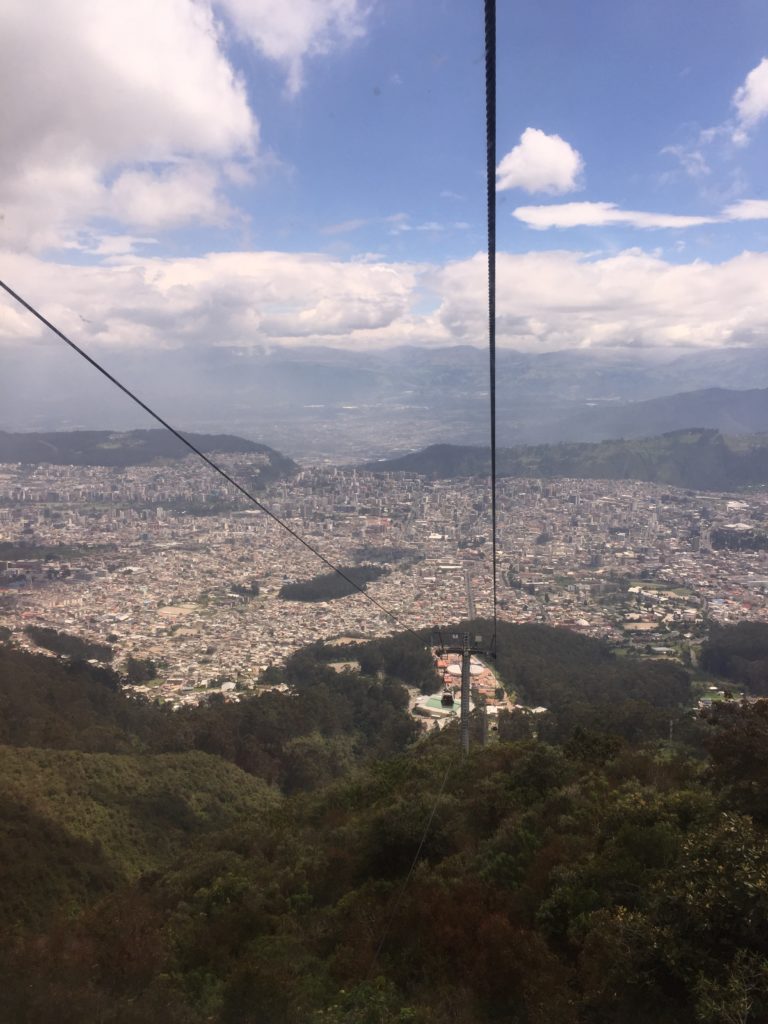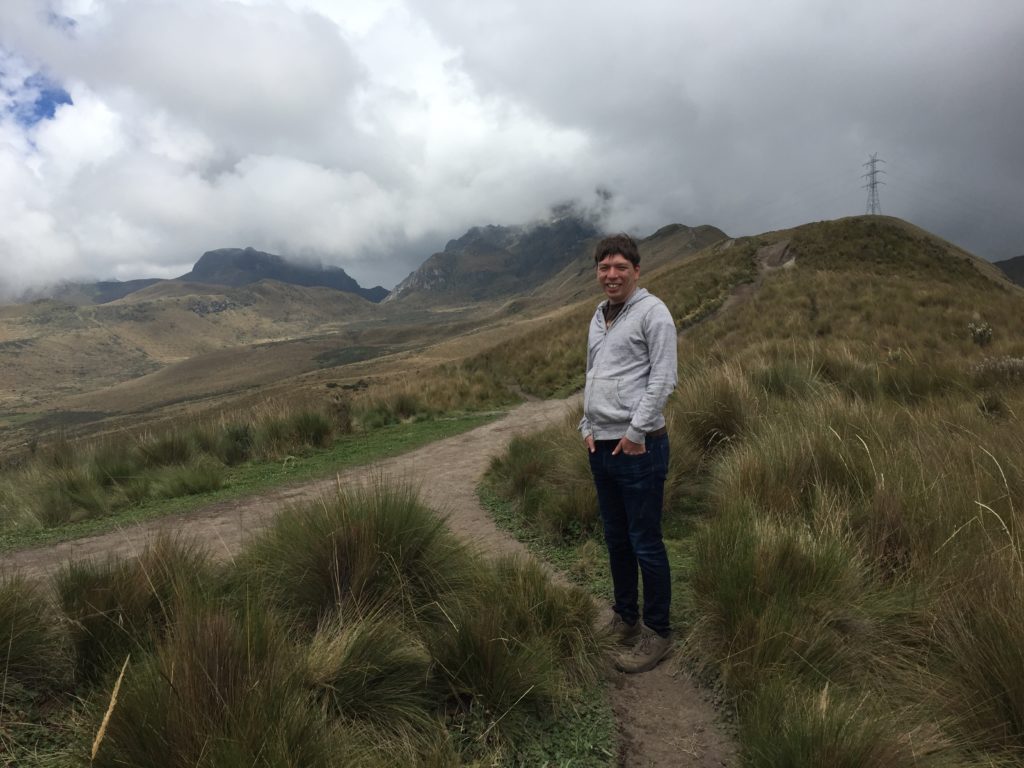 On our final day, we fit in a free walking tour of the city, learning about its multi-catholic past (the Franciscans, Dominicans, and Jesuits all left their mark on Quito) and the country's transition to the US Dollar in 2000. When Ecuador switched from the Sucre to the Dollar, 1 US Dollar equaled 25,0000 Sucres! We also enjoyed seeing the Presidential ceremony honoring all the Ecuadorian soldiers who have fought for independence, a scarily militaristic show that happens every Monday.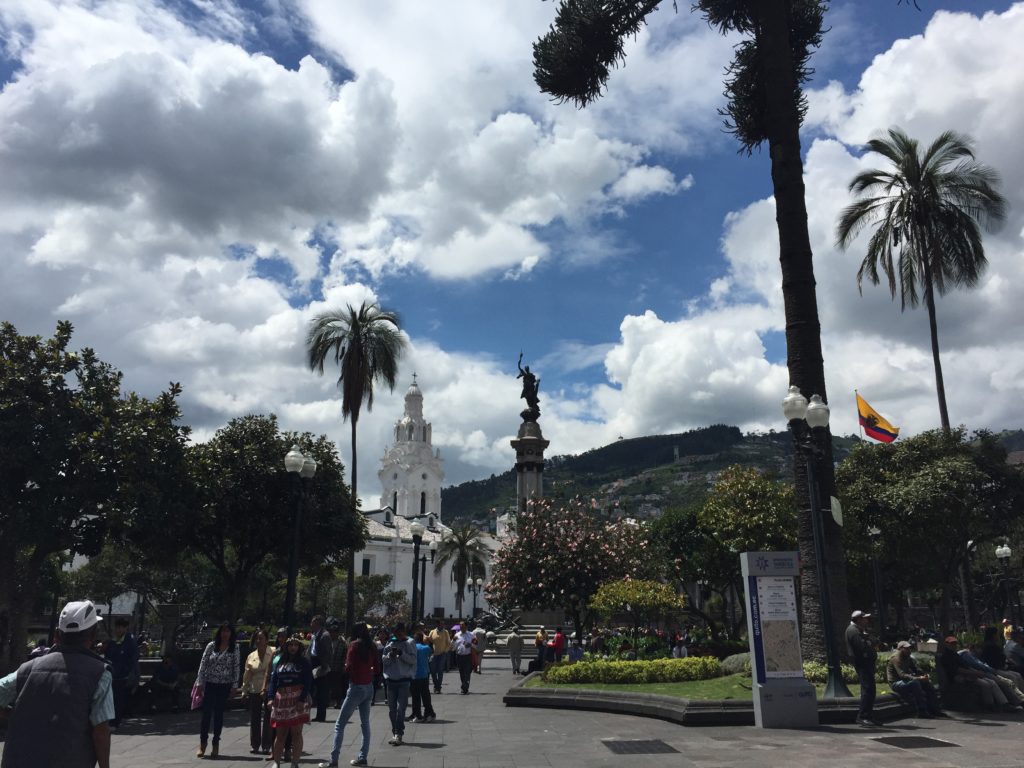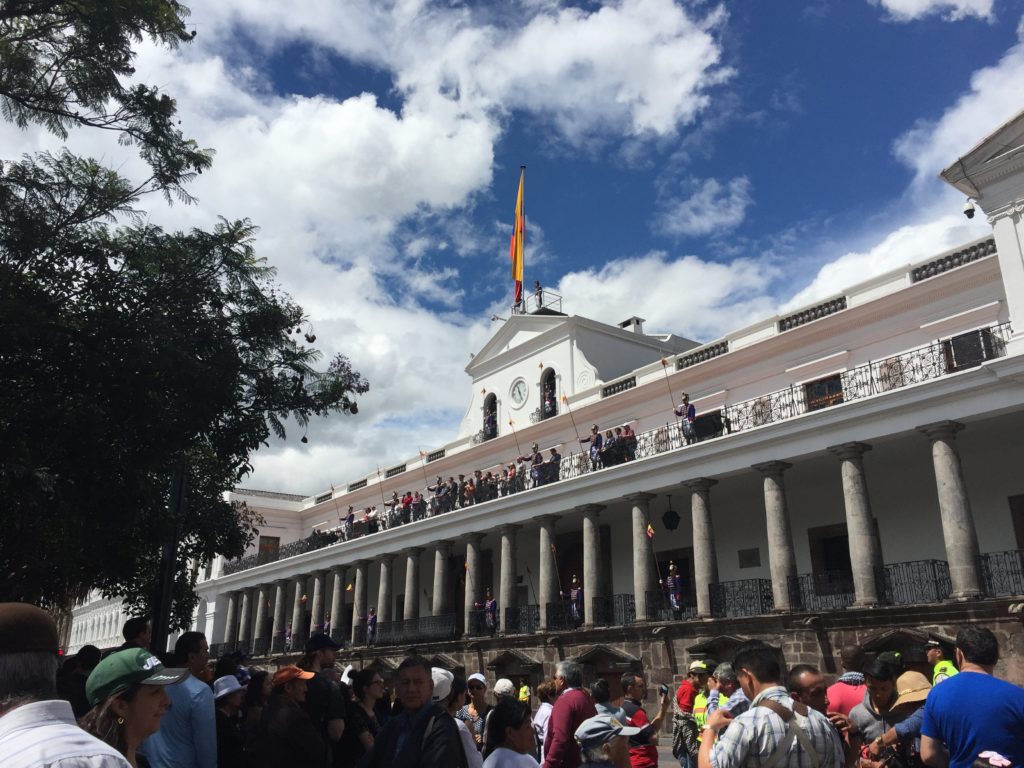 We cheers'ed to our last night of vacation over a bottle of wine and cheese plate while playing Race for the Galaxy in our hotel's lounge.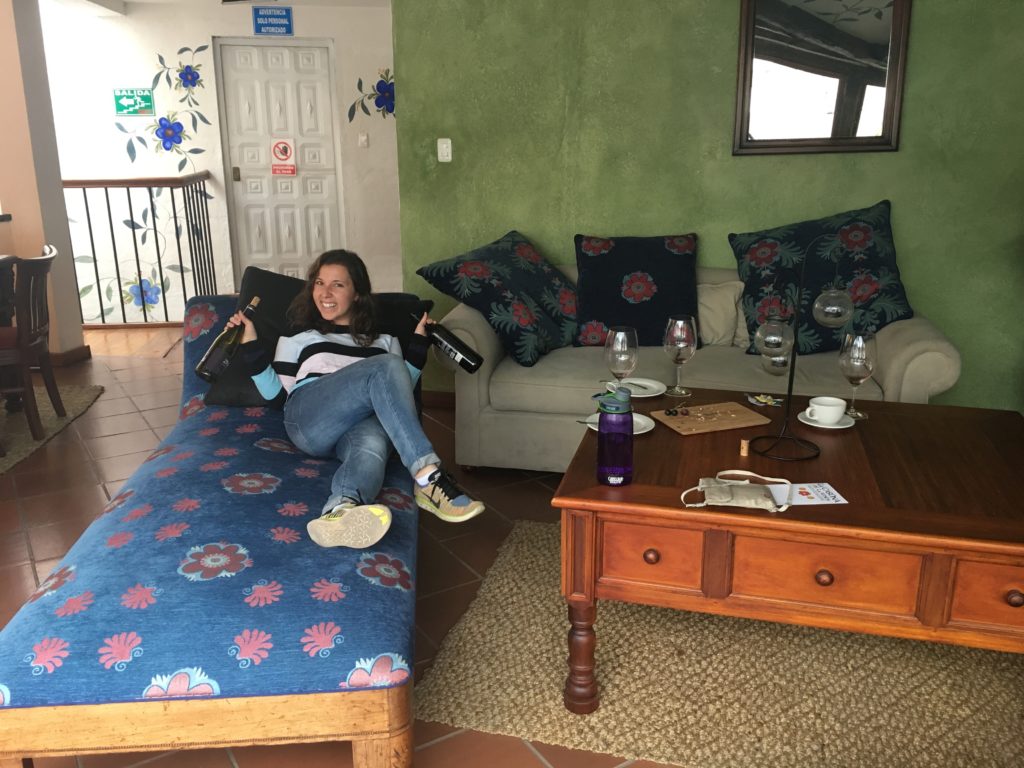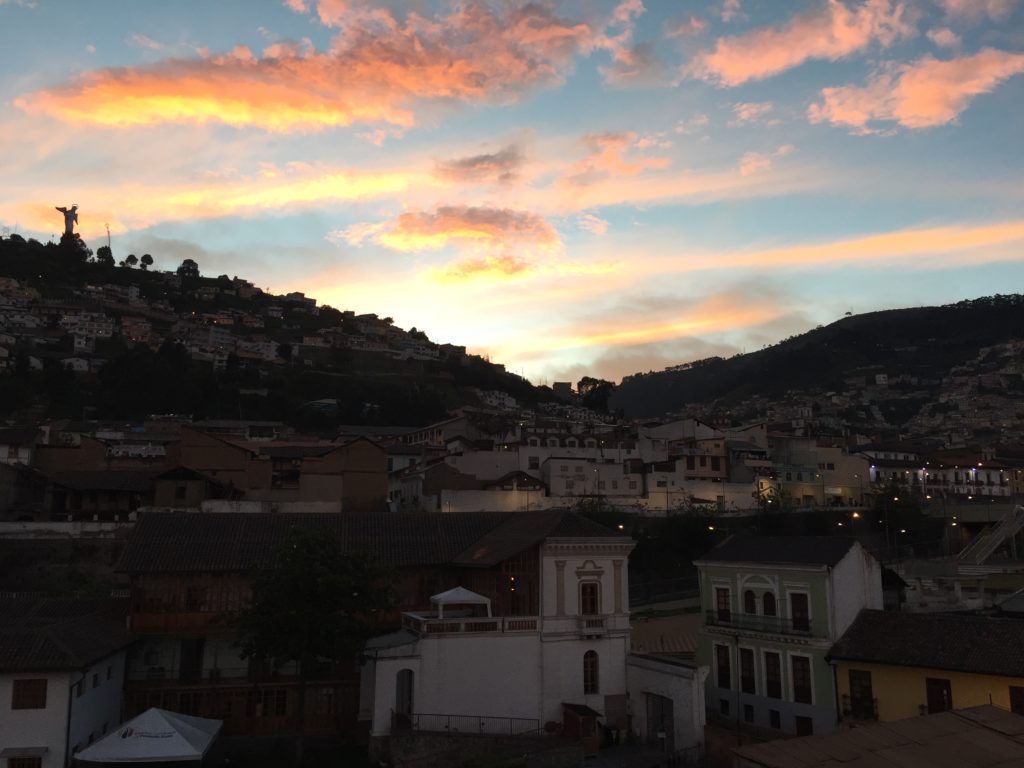 Hasta pronto, Sudamerica.